Description
Regardless of if you actually intend to sell your business, building a business with sale-ability in mind is critical for growth.
Here's why...
Either: You'll sell it for a profit...
Or: You 'll keep it, you'll get to be involved to the extent that you choose, and your business will take care of you (rather than you taking care of it).
Both options are good, right?
Regardless of which result you're after, the paths are pretty similar. Both require:
Mastering the fundamentals of business, such as setting goals, time management, consistency, and knowing your numbers (I.e., eliminating chaos)

Systemizing from lead generation through to service delivery

Recruiting and retaining a strong team that you can trust

A mindset shift for you to step out of the day-to-day and start working ON your business, not IN it
But how do you actually do these things, while real business is already happening, in real time?
There's a 6-step proven process, and I'll teach it to you - for free.
The 6 Steps to a Better Business Seminar is designed for business owners who are already doing a lot of things If that's you...register NOW!
Our Presenter - Angie Fairbanks, COO of ActionCOACH!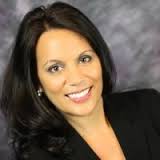 Angie Fairbanks is the Chief Operating Officer for ActionCOACH. She oversees the operations of ActionCOACH Global office and is an international trainer and trains business coaches all over the world. She has been working with business owners for over 25 years and started her first business at age 14. She is a natural athlete with a competitive nature, perfect skills for a leader who is always looking for ways to grow her business, her team and the people around her. She was 2-sport University Basketball and Softball player and is a 98% free throw shooter.

Today Angie is married to her husband Jeremy and they raise her teenage son, another basketball player, Chaise. Angie gets very involved in her community, sitting on a number of boards and always searching for ways to help those around her.