Description
La Cámara Hispana de Comercio Electrónico te invita al seminario de negocios que se llevará acabo en el California Yacht Marina el 7 de Junio:
6 PASOS PARA SER UNA PERSONA DE ALTO RENDIMIENTO
Proposito de la Conferencia
1. Descubre que detiene tu productividad.
2. Practica como "generar" más acción.
3. Aprende a conectar con otros como líder que inspira.
4. Dale claridad a tus proyectos para avanzar con fuerza.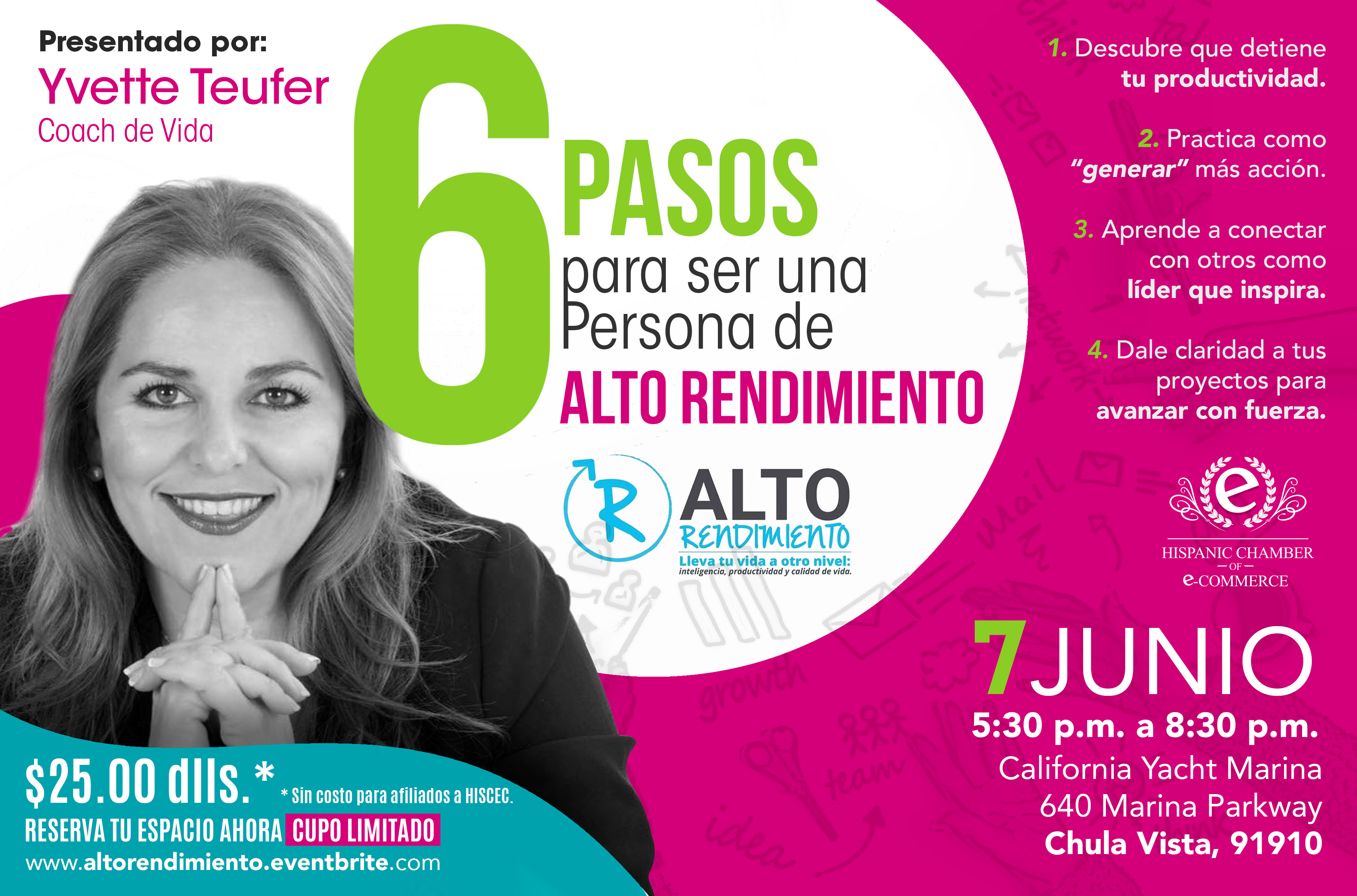 EL BOLETO INCLUYE BEBIDAS Y BOTANAS.
Haremos la presentacion oficial del Women in Business and Leadership Committee del HISCEC.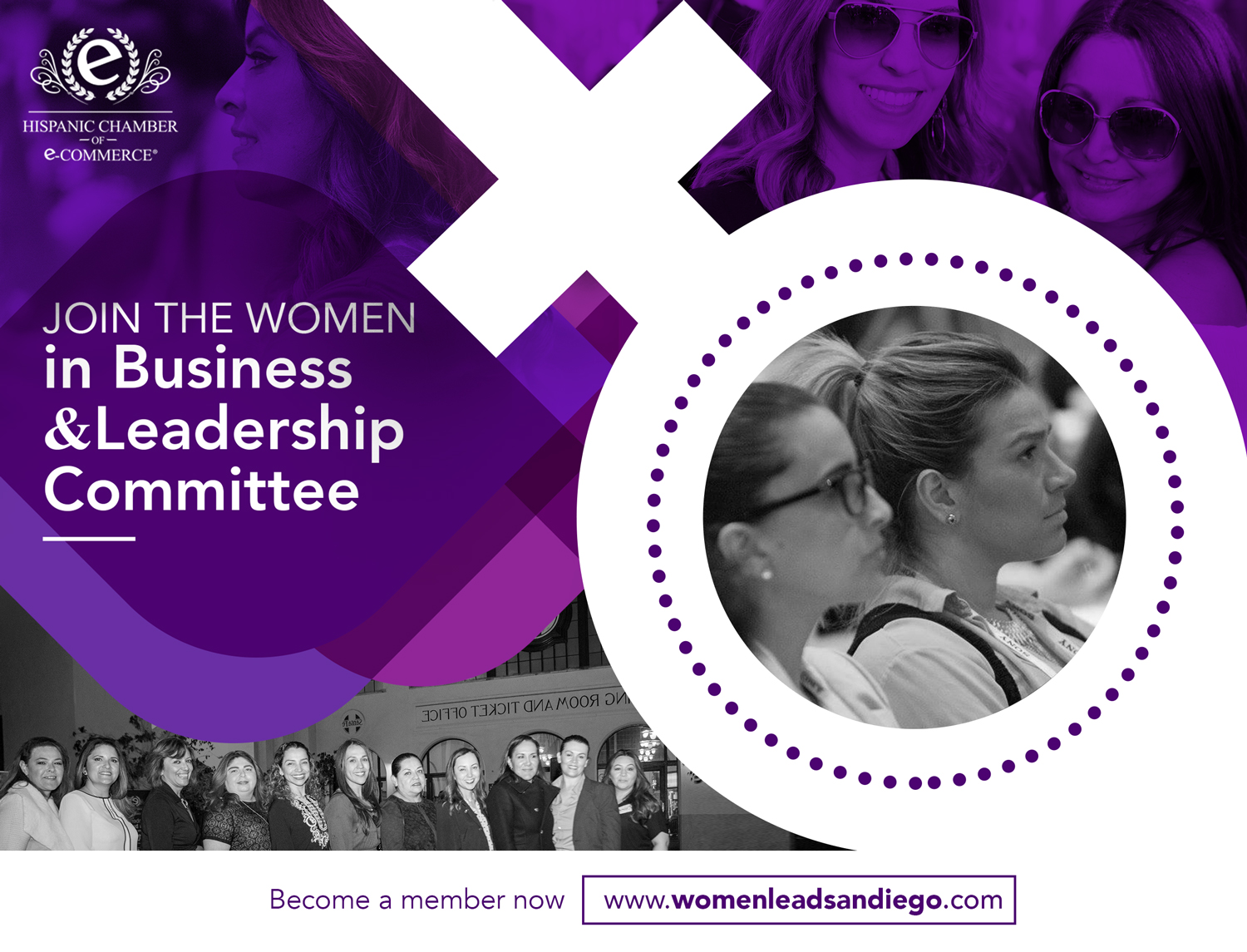 Nos vemos el 7 de Junio en el California Yacht Marina ubicado en 640 Marina Parkway; Chula Vista, CA 91910.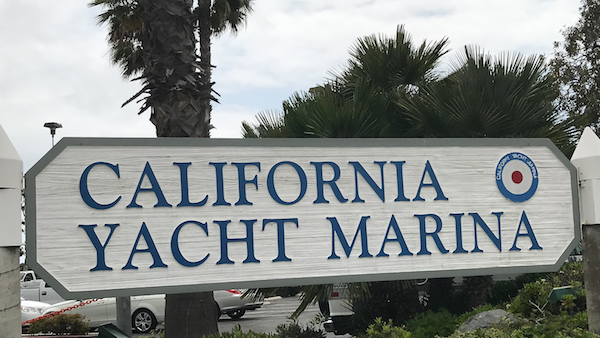 Evento sin costo para negocios afiliados a HISCEC.
$25 dlls para personas que deseen asistir que no estan afiliadas con HISCEC. Si desean hacerse miembros despues del seminario, se asignaran los $25 dlls a la membresia.
PROMOCION DE MAYO
COMPRA TU BOLETO DE $45 ENTRE EL 15 DE MAYO AL 31 DE MAYO Y PODRAS ASISTIR AL SEMINARIO DEL 7 DE JUNIO Y AL EVENTO DEL 7 DE SEPTIEMBRE EN LA UNIVERSIDAD DE SAN DIEGO. Q&A Y COCKTAIL CON JAVIER PALOMAREZ, PRESIDENTE DE LA UNITED STATES HISPANIC CHAMBER OF COMMERCE.