Description
How to Get Money from Canada Government for Your Startup?

—— Guide on Claiming SR&ED and other Major Grants

如何从加拿大政府身上薅羊毛?

——创业公司政府基金申请指南

Guess how many kinds of wage subsidies, grants, contributions and financial assistance are provided by Canada government? The answer is 339 different programs! Amazing, isn't it?

The inevitably following question is: how can I have a finger in the pie?

As one of the most hard-working groups in Canada, we the Chinese rarely ask that question, which makes us miss considerable opportunities, sometimes crucial.

To help you better understand these corporation benefits from the government, which essentially are out of the pockets of us taxpayers, and to claim what you deserves eventually, is the goal of this meetup.

你知道加拿大政府提供了多少种薪资补贴、各种基金和财务扶助措施吗?答案是:339种!很多吧?

紧接着的另一个问题就是:我要怎么样才能从中分一杯羹?

我们华人是加拿大最勤劳工作的群体之一,但却很少提出上面的问题。这让我们错过了很多发展的机会,有些甚至可以在公司发展遇到困难时救我们一命。

这些企业相关的政府福利,其实就是从我们纳税人钱包里掏出来的。帮助大家更好地了解它们,最终有机会拿到你应得的部分,这就是本次Meetup活动的目标。

Speaker: Eddie Lee.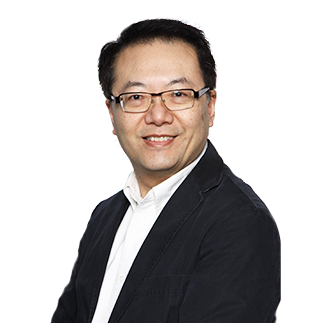 Eddie is the Executive Partner and founder of First Financial Controller, currently managing a dozen companies in Canada and overseas as CFO and senior executive. He held a leadership position for many years at Acer Group, a leading multinational IT provider with revenue reaching US$13 billion in 2013.During his engagement with Acer, Eddie implemented special projects, including business strategy development, downsizing, cost reductions, process reengineering, strategic relocation and inventory management which helped Acer build functional excellence and accelerate growth.

Eddie more recently worked with one of Canada's largest women's fashion companies, to help it grow and reduce costs. Over a four-year period, he successfully provided financial management and analysis to drive business performance and continuous improvement.

Eddie pursued his first degree in finance and administration in Hong Kong, where he also subsequently took his MBA. Eddie also obtained an EMBA in Supply Chain from the ETH Swiss Federal Institute of Technology in Zurich.

演讲人:李刚毅

李刚毅先生是First Financial Controller公司的创始人兼高级合伙人,目前在加拿大和海外管理十来家公司,担任CFO和资深高管等职位。他在宏碁电脑集团多年从事主管职位,这家跨国IT服务商2013年营收达到130亿美元。在宏碁任职期间,李刚毅先生主管实施了多项特别项目,包括业务战略制定、机构精简、成本缩减、流程再造、战略重组和库存管理等等,帮助宏碁电脑表现卓越、加速成长。

李刚毅先生最近帮助加拿大一家大型女性时尚公司实现增长并缩减成本。4年时间里,他成功完成财务分析和管理工作,使该公司业绩表现突出并不断提升。

李刚毅先生在香港获得自己的金融和行政管理学位,此后又完成MBA学位学习。他还在瑞士苏黎世联邦理工学院获得供应链管理的EMBA学位。

Topic:

This meetup intends to help you to answer questions like:

• How many kinds of government funds and grants can be eligible for startups?

• Grants like SR&ED, how do I know if I'm qualified for it?

• In order to apply for grants like SR&ED, what kind of preparations do I need?

• Where are the pitfalls in terms of writing the application?

• When being interviewed by the government officials in charge of the grants, how to present my startup products and services to maximize my chances?

• How to increase the value of my claim?

• How to keep my records as CRA compliant as possible, to reduce the risk of claim adjustments in the event of an audit?

• Should I hire someone to do the claim, or I can just DIY it through?

• What are the typical mistakes made by Chinese when claiming funds and grants?

演讲话题:

本次活动希望帮你回答以下问题:

• 创业公司可以申请多少种政府提供的资金协助?

• 诸如SR&ED这样的基金,我怎么知道自己是否符合条件?

• 为了申请类似SR&ED的基金,我应该做什么样的准备?

• 撰写申请时,有哪些坑需要避免?

• 接受负责审批基金的政府官员面试时,我应该如何展现自己的创业公司、产品和服务,从而最大化通过审批的可能?

• 如何尽可能多地获得相关基金?

• 如何让我在CRA的记录尽可能合规,以降低审核时减少基金的风险?

• 我是否应该雇佣某人来完成申请,或者完全可以DIY?

• 华人在申请类似基金时,经常犯的错误有哪些?

本次演讲将主要以英文进行。

Schedule:

2:30 pm - 2:45 pm Everyone introduce himself/herself, including the meetup.

2:45 pm - 4:00 pm Eddie Lee, How to Get Money from Canada Government for Your Startup? —— Guide on Claiming SR&ED and other Major Grants

4:00 pm - 4:30 pm Social Time

日程:

2:30 pm - 2:45 pm Meetup简介 & 大家自我介绍

2:45 pm - 4:00 pm 李刚毅先生:如何从加拿大政府身上薅羊毛?——创业公司政府基金申请指南

4:00 pm - 4:30 pm 聊天和问答

Drinks & Snacks

Some simple snacks and soft drinks will be provided, sponsored by SpeedyCloud (https://www.facebook.com/SpeedyCloudIntl/)

Direction

Closest major intersection College Street and Spadina Ave.

Public Transit

TTC College streetcar from College subway station west to Spadina.TTC College streetcar from Queen's Park subway station west to Spadina.TTC Harbourfront streetcar from Union to Spadina then Spadina streetcar north to College.TTC Spadina streetcar south from Spadina subway station to College.

Parking

Paid - Meter parking along Huron Street, more parking at Centre for Addiction and Mental Health on north side of College. BIXI bicycle stand on Huron St., along the east wall of the library.

本次活动位于Lilian H. Smith 图书馆地下一层会议室。

现场提供零食及饮料。

有任何问题不清楚,请打Bryan电话:647 924 2836

或者加我微信:bryanzk