Want to trust your intuition all the time?
About this event
Do you struggle to follow your intuition? If so, you might make bad choices and miss opportunities, which causes lots of suffering! What if you could listen to that intuitive pull and trust it early on? What if you could push aside any self-doubt to really listen to your inner knowing? It could guide you to the right career or through a difficult negotiation, help you heal your body, or even get you closer to a loving relationship!
Well, I've got the perfect solution for you.
6 Days of Intuitive Flow, Expanded Consciousness, and Rejuvenation
In this retreat, you'll learn how to confidently tap into your sixth sense to enhance your trust muscles in order to live more peacefully, make solid decisions, develop meaningful relationships and know what opportunities are right for you in your new chapter.
Author, life coach, motivational speaker, Cindy Gunraj teaches you her NATURAL PROCESS in order to help you master your intuition from her 1# international best-selling book, "Listen to Yourself. The Brown Girls' Guide to Trusting Your Intuition."
Cindy struggled to listen to her inner voice and learned how to cultivate her intuitive talk, and in this retreat shares how to:
𝟏) 𝐃𝐞𝐯𝐞𝐥𝐨𝐩 𝐚 𝐒𝐭𝐫𝐚𝐭𝐞𝐠𝐲 𝐭𝐨 𝐑𝐞𝐜𝐨𝐠𝐧𝐢𝐳𝐞 𝐘𝐨𝐮𝐫 𝐈𝐧𝐭𝐮𝐢𝐭𝐢𝐯𝐞 𝐓𝐚𝐥𝐤- 𝐲𝐨𝐮'𝐥𝐥 𝐜𝐚𝐭𝐜𝐡 𝐲𝐨𝐮𝐫 𝐨𝐰𝐧 𝐢𝐧𝐭𝐮𝐢𝐭𝐢𝐯𝐞 𝐬𝐢𝐠𝐧𝐬 𝐬𝐢𝐠𝐧𝐚𝐥𝐬 𝐞𝐚𝐫𝐥𝐲 𝐭𝐨 𝐡𝐞𝐥𝐩 𝐲𝐨𝐮 𝐚𝐯𝐨𝐢𝐝 𝐬𝐭𝐢𝐜𝐤𝐲 𝐬𝐢𝐭𝐮𝐚𝐭𝐢𝐨𝐧𝐬
𝟐) 𝐓𝐫𝐚𝐧𝐬𝐟𝐨𝐫𝐦 𝐘𝐨𝐮𝐫 𝐈𝐧𝐭𝐮𝐢𝐭𝐢𝐯𝐞 𝐁𝐥𝐨𝐜𝐤𝐬 – 𝐝𝐢𝐬𝐜𝐨𝐯𝐞𝐫 𝐰𝐡𝐲 𝐢𝐭'𝐬 𝐭𝐚𝐤𝐞𝐧 𝐬𝐨 𝐥𝐨𝐧𝐠 𝐭𝐨 𝐥𝐢𝐬𝐭𝐞𝐧 𝐭𝐨 𝐲𝐨𝐮𝐫 𝐨𝐰𝐧 𝐢𝐧𝐧𝐞𝐫 𝐯𝐨𝐢𝐜𝐞
𝟑) 𝐀𝐰𝐚𝐤𝐞𝐧 𝐘𝐨𝐮𝐫 𝐈𝐧𝐭𝐮𝐢𝐭𝐢𝐯𝐞 𝐆𝐞𝐧𝐢𝐮𝐬- 𝐮𝐬𝐞 𝐟𝐢𝐯𝐞 𝐤𝐞𝐲 𝐞𝐥𝐞𝐦𝐞𝐧𝐭𝐬 𝐭𝐨 𝐚𝐰𝐚𝐤𝐞𝐧 𝐲𝐨𝐮𝐫 𝐈𝐧𝐭𝐮𝐢𝐭𝐢𝐯𝐞 𝐆𝐞𝐧𝐢𝐮𝐬 𝐚𝐧𝐝 𝐡𝐚𝐫𝐧𝐞𝐬𝐬 𝐢𝐭 𝐰𝐡𝐞𝐧𝐞𝐯𝐞𝐫 𝐲𝐨𝐮 𝐧𝐞𝐞𝐝 𝐢𝐭!
𝟒) 𝐄𝐧𝐡𝐚𝐧𝐜e 𝐘𝐨𝐮𝐫 𝐈𝐧𝐭𝐮𝐢𝐭𝐢𝐯𝐞 𝐒𝐤𝐢𝐥𝐥𝐬 𝐭𝐨 𝐍𝐚𝐯𝐢𝐠𝐚𝐭𝐞 𝐔𝐧𝐜𝐞𝐫𝐭𝐚𝐢𝐧𝐭𝐲-𝐧𝐚𝐯𝐢𝐠𝐚𝐭𝐞 𝐜𝐡𝐚𝐧𝐠𝐢𝐧𝐠 𝐭𝐞𝐫𝐫𝐚𝐢𝐧𝐬, 𝐮𝐧𝐜𝐨𝐦𝐟𝐨𝐫𝐭𝐚𝐛𝐥𝐞 𝐜𝐨𝐧𝐯𝐞𝐫𝐬𝐚𝐭𝐢𝐨𝐧𝐬, 𝐚𝐧𝐝 toxic people 𝐜𝐨𝐮𝐫𝐚𝐠𝐞𝐨𝐮𝐬𝐥𝐲
𝟓) 𝐂𝐨𝐧𝐟𝐢𝐝𝐞𝐧𝐭𝐥𝐲 𝐇𝐚𝐧𝐝𝐥𝐞 𝐑𝐨𝐥𝐥𝐞𝐫𝐜𝐨𝐚𝐬𝐭𝐞𝐫 𝐄𝐦𝐨𝐭𝐢𝐨𝐧𝐬- 𝐞𝐦𝐨𝐭𝐢𝐨𝐧𝐚𝐥 𝐡𝐢𝐠𝐡𝐬 𝐚𝐧𝐝 𝐥𝐨𝐰𝐬 𝐭𝐡𝐚𝐭 𝐜𝐨𝐦𝐞 𝐰𝐢𝐭𝐡 following your intuition
𝟔) 𝐌𝐚𝐤𝐞 𝐘𝐨𝐮𝐫 𝐃𝐞𝐜𝐢𝐬𝐢𝐨𝐧𝐬 𝐅𝐫𝐨𝐦 𝐚 𝐏𝐥𝐚𝐜𝐞 𝐨𝐟 𝐅𝐥𝐨𝐰- 𝐦𝐚𝐤𝐞 𝐮𝐫𝐠𝐞𝐧𝐭 𝐝𝐞𝐜𝐢𝐬𝐢𝐨𝐧𝐬 𝐰𝐢𝐭𝐡 𝐞𝐚𝐬𝐞, 𝐜𝐨𝐧𝐟𝐢𝐝𝐞𝐧𝐜𝐞, 𝐚𝐧𝐝 𝐟𝐥𝐨𝐰
Not following your intuition could keep you stuck in life, cost you money, and bring loads of stress. If you're stepping into your new chapter, feel confused and lost, and can't seem to move forward, it's time to Listen to Yourself.
Trusting Your Intuitive Flow- Itinerary
Day 1
7:00 PM
Group Dinner 7:00pm-9:00pm
Day 2
10:00 AM
Natural Process Workshop (NPW) -10:00am-12:00pm
Day 3
8:00 AM
Group Hike 8:00am-10:00am
4:00 PM
Yoga Workshop & NPW 4:00pm-6:00pm
Day 4
10:00 AM
Own Your Own Voice Workshop 10:00am-12:00pm
6:00 PM
Group Meditation & NPW 6:00pm-7:30pm
Day 5
10:00 AM
Natural Process Workshop (NPW)-10:00am-12:00pm
Day 6
6:30 AM
Sisterhood Circle 6:30am-7:30am
What's Included:
Daily yoga classes
Wifi connection
15 delicious and nutritious meals
Specialized workshops
Nature hikes with a trusted guide
Pre and post retreat support from our team
Private Bungalow
Parking
Access to Thermal River and Mud
Access to Thermal Pools
Own Your Own Voice & Navigate Border Bullies Workshop
Anahata (Heart) Chakra & Endurance Yoga Workshop
NATURAL Process Workshops
Hard Copy of 1# International Best-Selling Book Listen to Yourself
Guided Group Hike to The Medicinal Spring
What's Not Included
Airport transfer
Flights costs
Travel insurance (required)
Additional activities not included in the itinerary
Health Pass (required)
Onsite Covid Testing- Rio Perdido Offers Onsite Covid-19
Alcoholic Beverages other than those provided
Additional food or drink other than our planned meals together
Personal, medical or trip cancellation insurance (recommended)
Shopping and Souvenirs, tips, incidentals, personal phone calls, international calls, and laundry
Medical expenses
Teachers
CINDY ALISHA GUNRAJ
Cindy Alisha Gunraj, CEO & founder of StillnessBlooms (www.stillnessblooms.com) has successfully overcome many life transitions. Divorce was the catalyst for her major life shifts. Growing up, Cindy was immersed in a culture where women act as caretakers in the home but are taught to suppress their voice and desires. Cindy's time as a performer allowed her to develop her communication skills, which led to awakening a new voice and identity, and shedding the limiting cultural beliefs. On her journey working across multiple industries , she met many women who were struggling with owning their power to live a truly wholehearted, authentic life.
This paved the way to the creation of StillnessBlooms, a safe space to help empower women to overcome their limiting beliefs. Cindy attained her BA in Management and Economics, from Goucher College. She is a Life Coach, Certified Divorce Coach (CDC®), ICF Certified Coach, and RYT® Yoga Certified teacher.
She is also a professional speaker who specializes in presentations and workshops to empower others in life transitions. She's spoken at the Unicef, Dress for Success Worldwide, Women's Center for Leadership and Women Impact Network at Hewlett Packard. Cindy loves hiking, meditation, and spending time with her dog, Joy & partner David.
MARIELA VIQUEZ
Mariela Viquez is a Costa Rican yogini that has been practicing yoga for more than a decade. She first got graduated as a Nutritionist, but then she followed her passion and started her studies in Yoga. She is a certified Instructor for Hatha Yoga and meditation, Children's Yoga in KARMA Yoga (USA), And at the present she is in her 4th year of study the Iyengar Yoga method. She is also a Reiki Master with the Usui System of Natural Healing and a Parapsychologist and Spiritual therapist from the International School of metaphysics and Spiritual science from Hungry, which is recognized by the European Union. At the present time Mariela is dedicating her life to yoga and meditation teachings and therapies. Her classes are a combination of different yoga techniques with power, precision, alignment, pranayama, relaxation, and meditation. As a yoga teacher and therapist, her intention is to facilitate the yoga practice to every person who is going through the amazing challenge of self-connection and are looking for inner peace.
Workshops:
Anahata Chakra (Heart) & Endurance Yoga Workshop
This yoga experience will be like no other you've experienced. You'll dive into the heart space focusing on the heart chakra with the intention of opening the heart channel. Did you know that scientists have found that our heart has 40K neurons that operate separately from the brain? In other words, our heart has a little brain! Being able to tap into our heart's brain is vital in connecting to our intuition. You'll become in tune to your hearts intelligence and allow it to guide you on your journey. Come prepared to open your heart channel, sweat, release tension, soak up the nourishment of your practice, and also have fun in the process! Oh yeah… did I mention the yoga platform is outdoors, surrounded by trees, and suspended 400 feet above a thermal river? You'll embrace nature from a bird's eye view!
Own Your Own Voice & Navigate Border Bullies Workshop
Your intuition may ask you to get out of your comfort zone. Why?
Because it wants better things for you! Sometimes that means speaking up, even when you're afraid too. Do you have trouble speaking up? Especially when things get hairy? Maybe you get lockjaw, raging bull, or squeaky mouse syndrome. Applying any of these you're sure to fall flat in your communication style. And when we add Border Bullies in the mix it can feel so stressful to communicate! Border Bullies are folks who stop you from following your intuition. These folks may be scared for you, judgmental, strongly disagree, be mean, and/or block your path. So how can you really get your point across in a powerful, authentic, and meaningful way?
You'll explore methods of how to clearly communicate to others so you're not dissuaded from your intuitive path. You'll learn how to strengthen the bonds even in difficult conversations. If you desire to communicate more clearly when it really counts you'll love this workshop. Additionally, I'm a NYC-trained actor, who's performed on stage, film, and tv so I'm bringing all my tools to you. Be prepared to laugh, look goofy, and have a blast with other women!
Exquisite Sisterhood Circle Experience
What would it feel like to really let go of what's holding us back? You know those nasty little habits led us to self-sabotage? They hold us hostage from listening to our intuition and really embracing our new chapter. That new chapter could look like finding a true love partnership, feeling freedom from what others think about us, shedding imposter syndrome, or even healing a broken heart. Whatever it is, you'll get a chance to let go of what's not serving you so you can step into your new chapter. The Exquisite Sisterhood Circle is an opportunity to deeply bond with other like-minded women, share your heart, feel heard and seen. Have you noticed when you share with a welcoming community you feel uplifted? The Exquisite Sisterhood Circle will help you soar to new heights as you openly let go of your shadows. Are you ready to embrace your exquisiteness?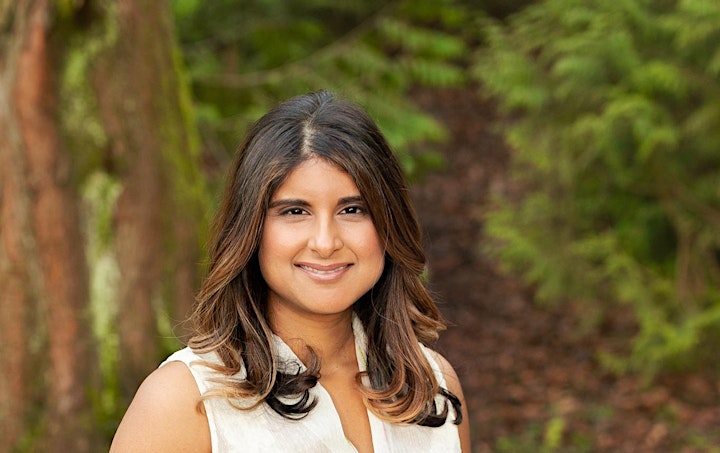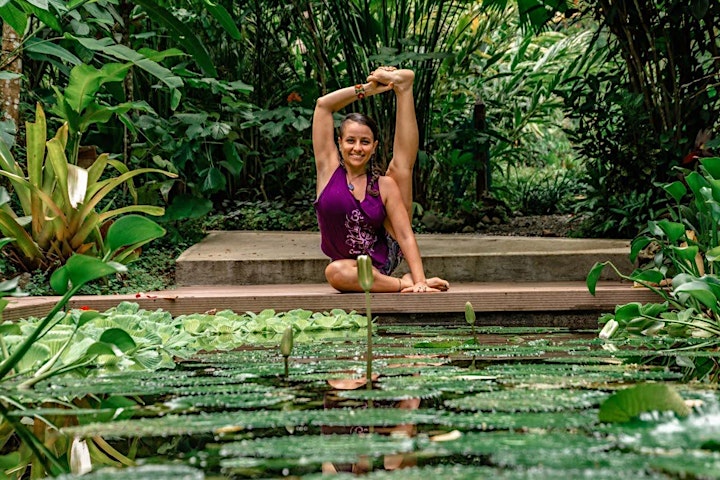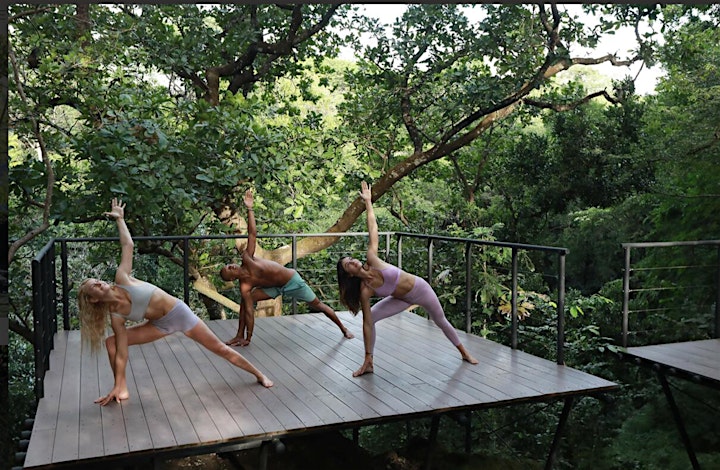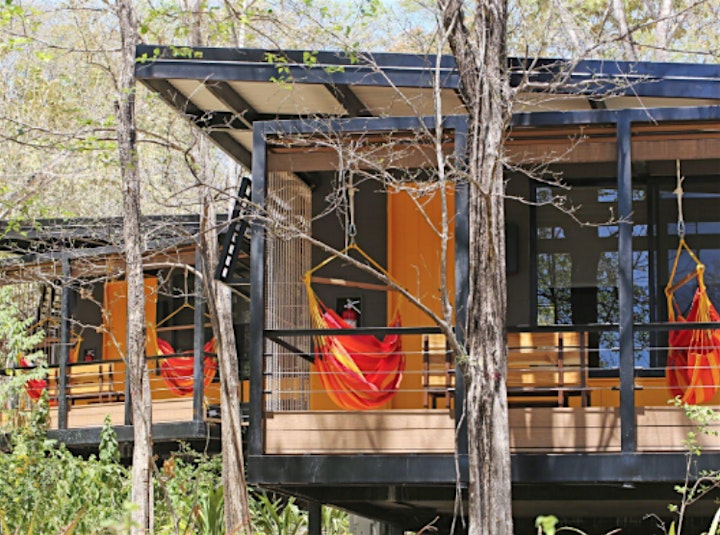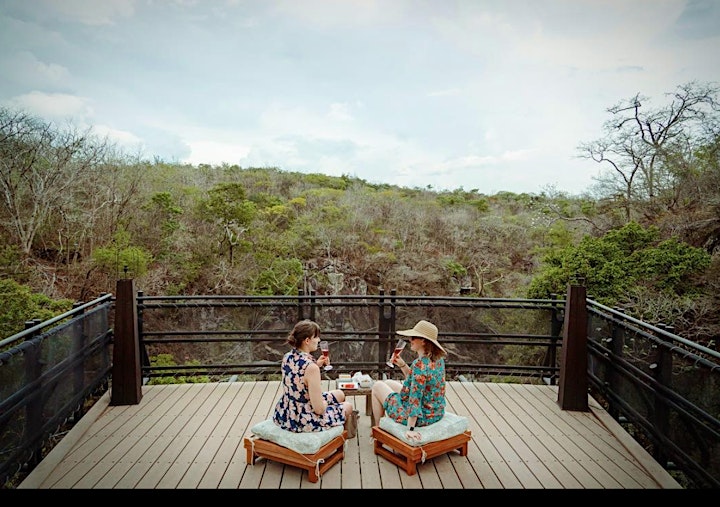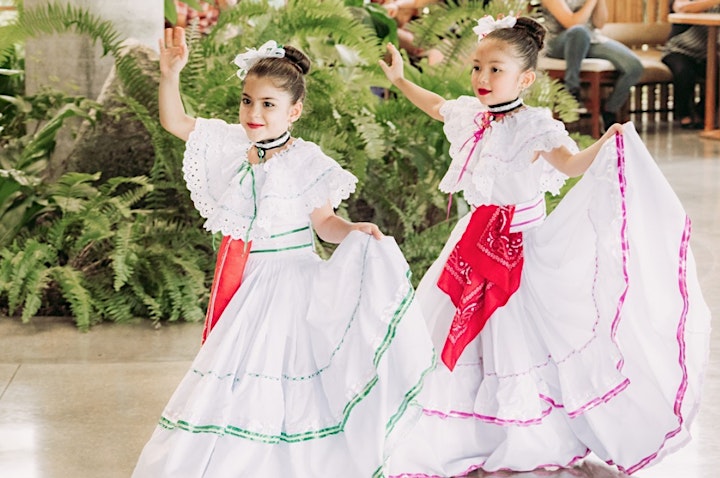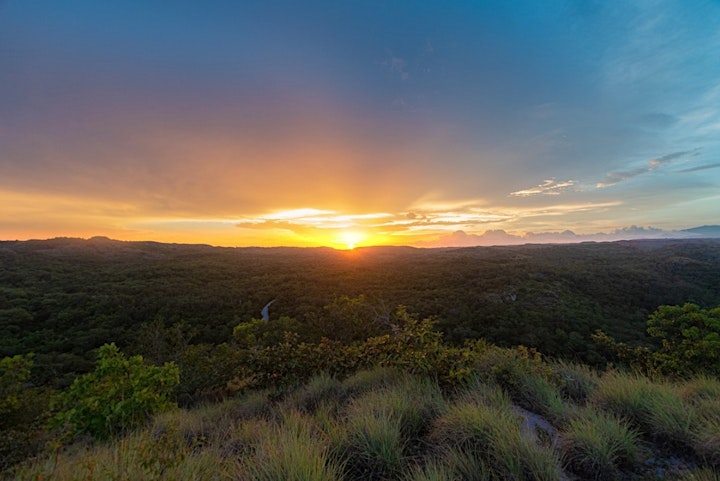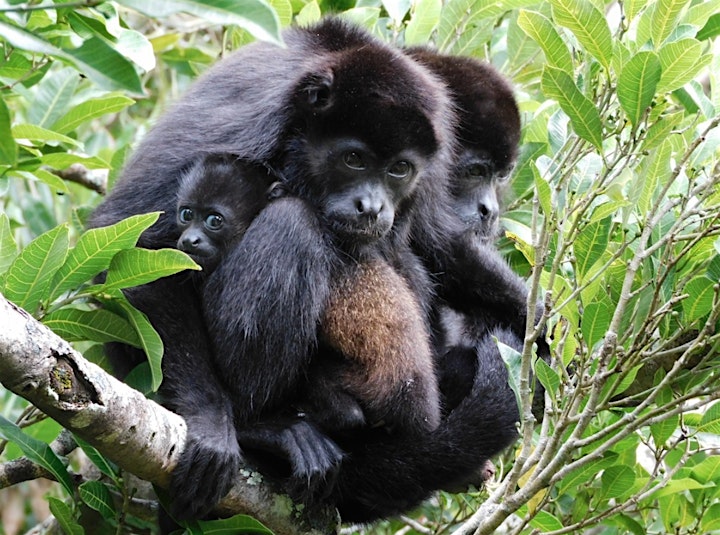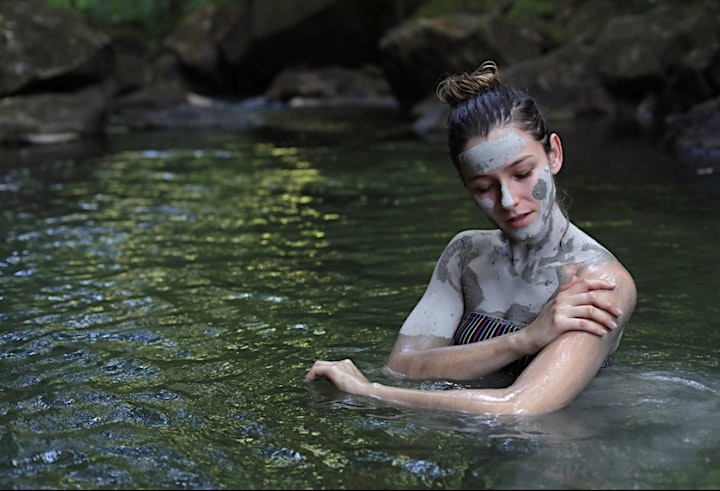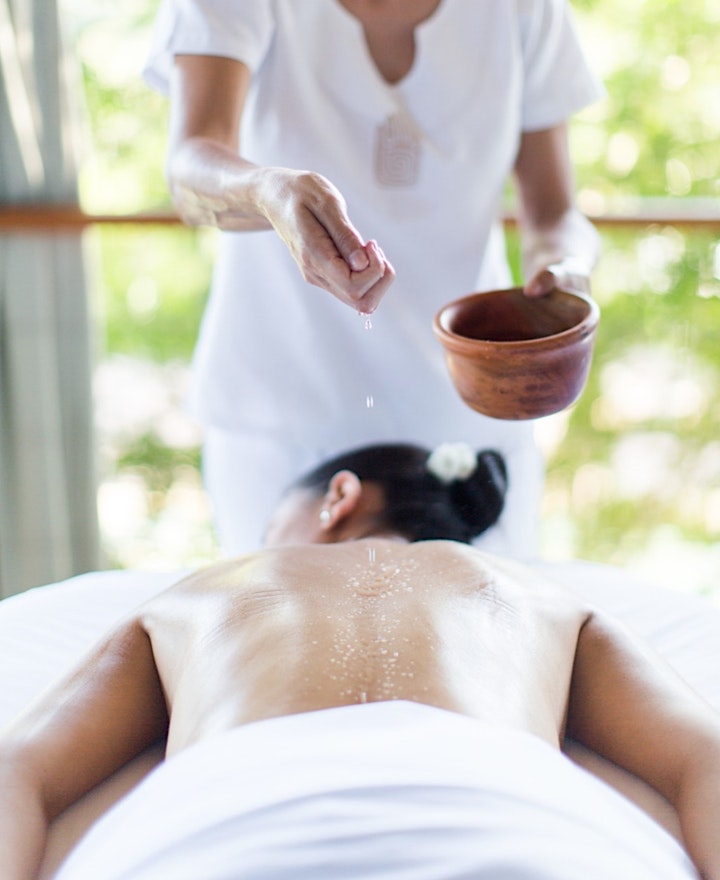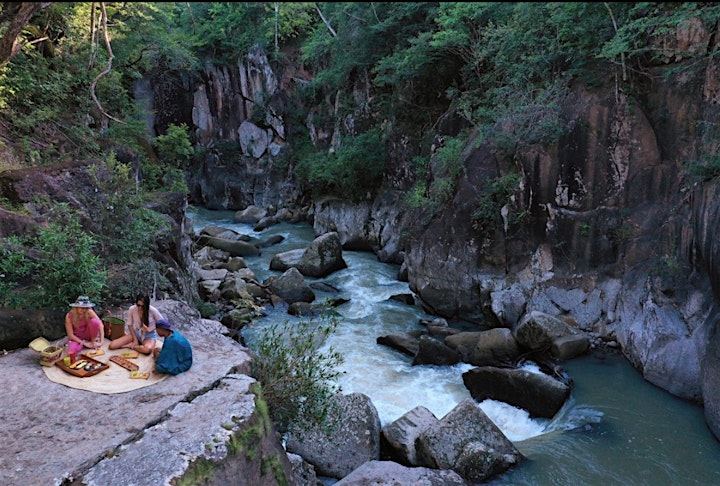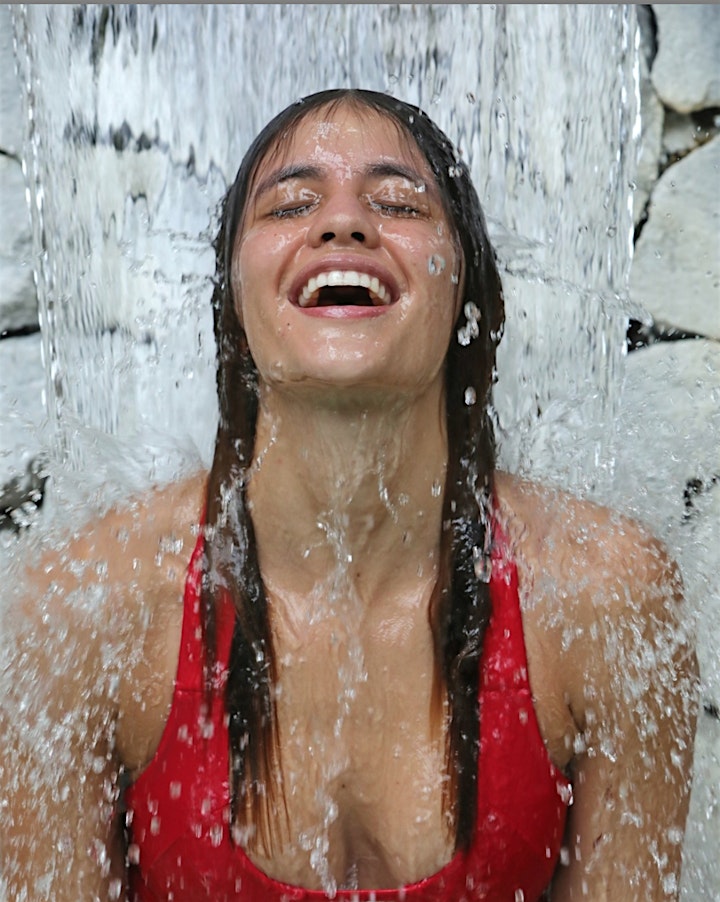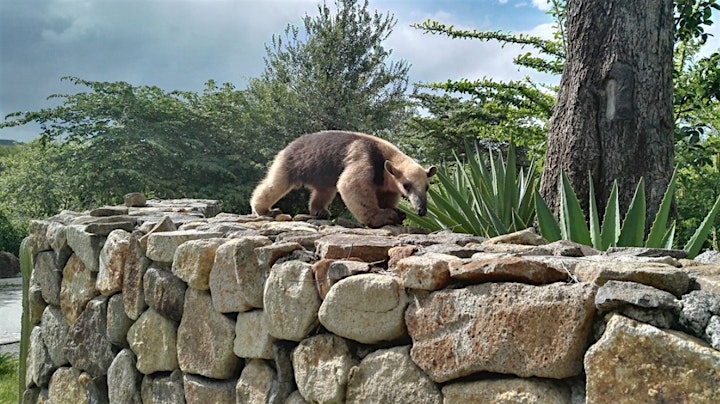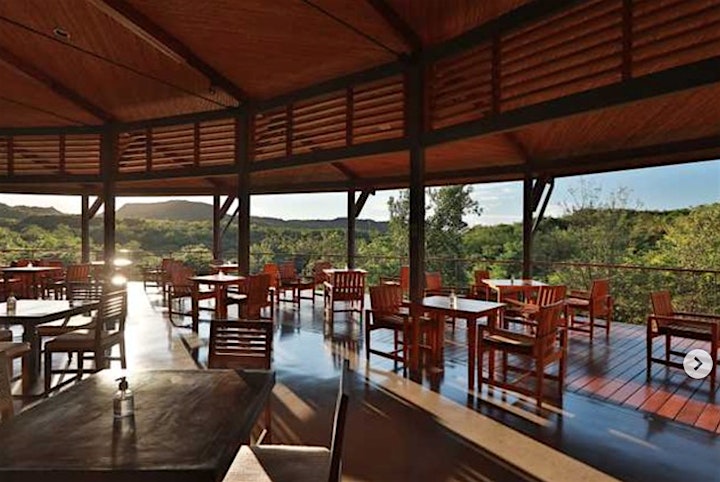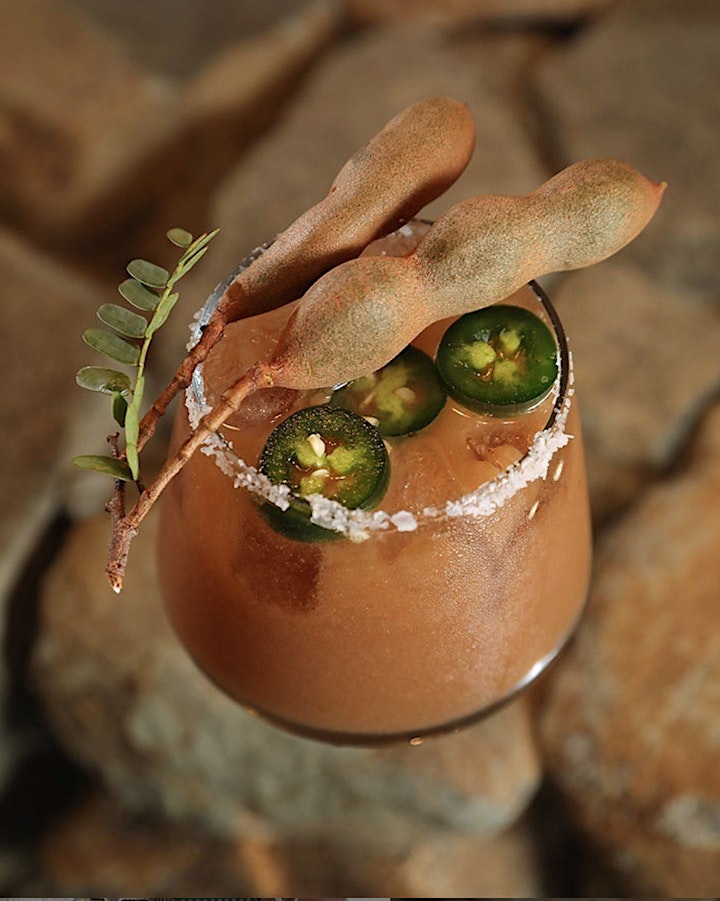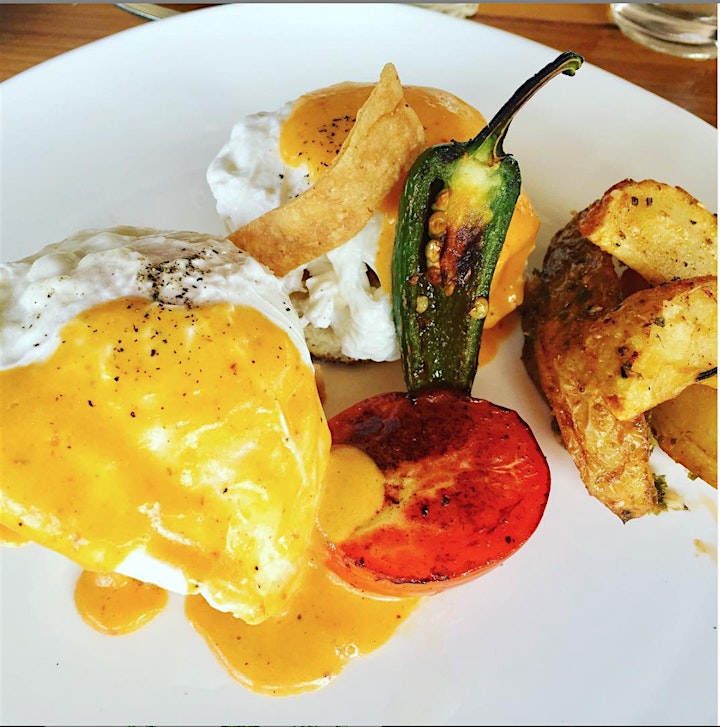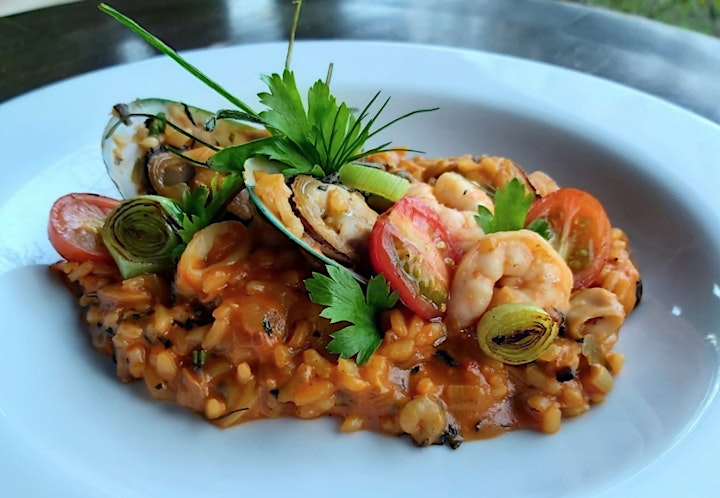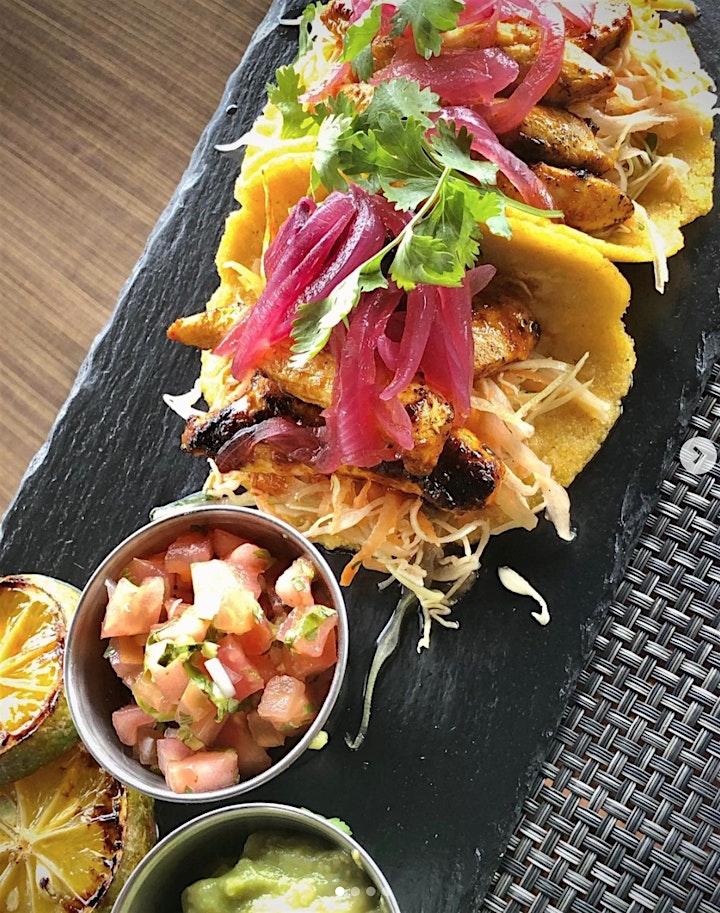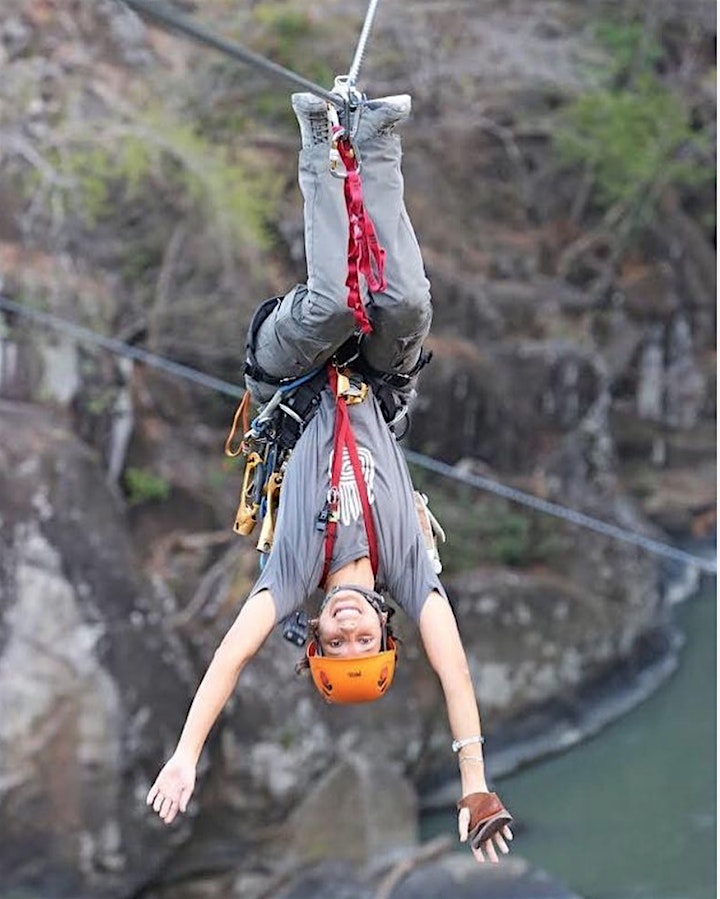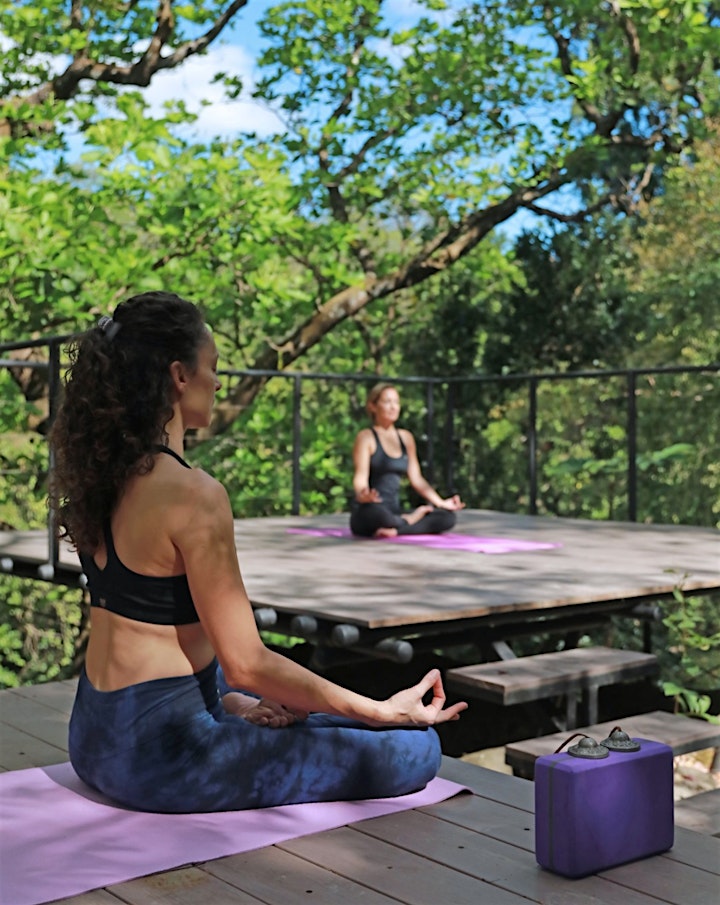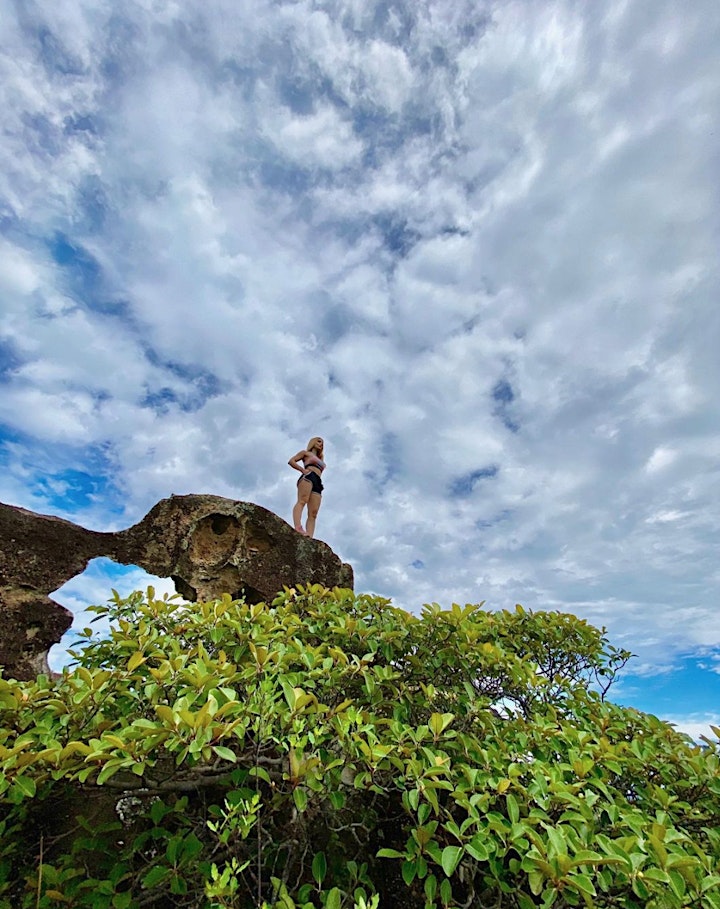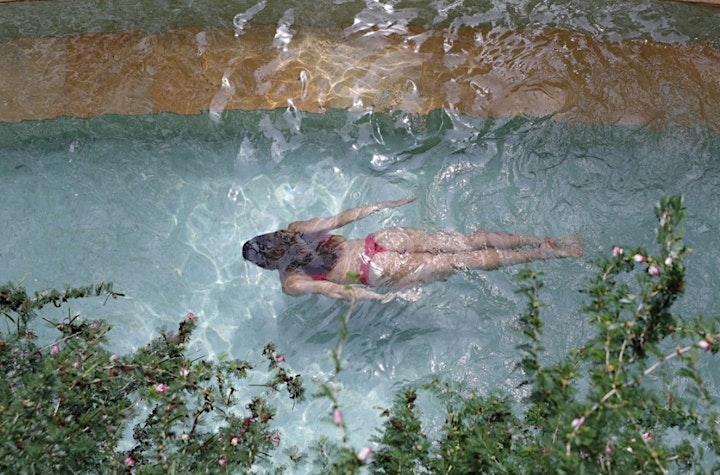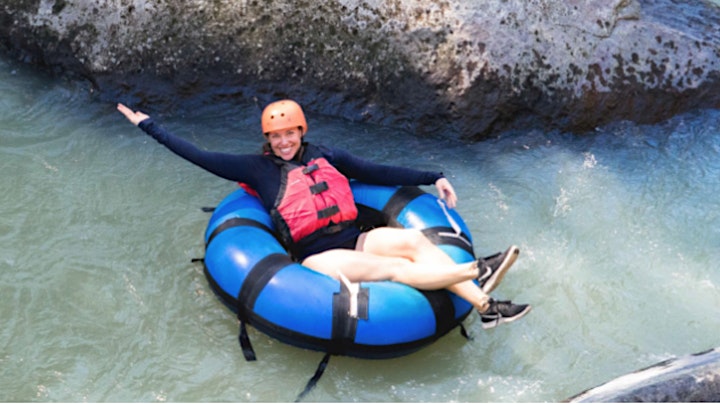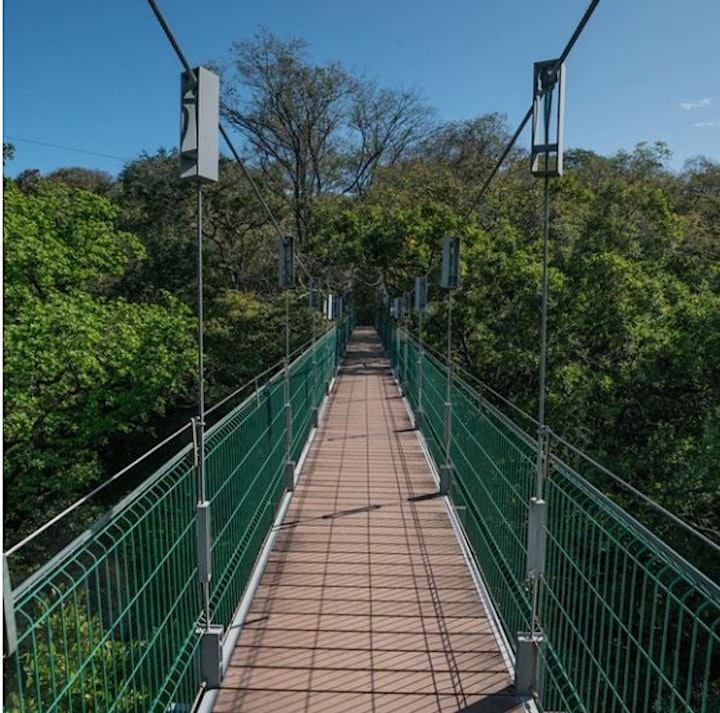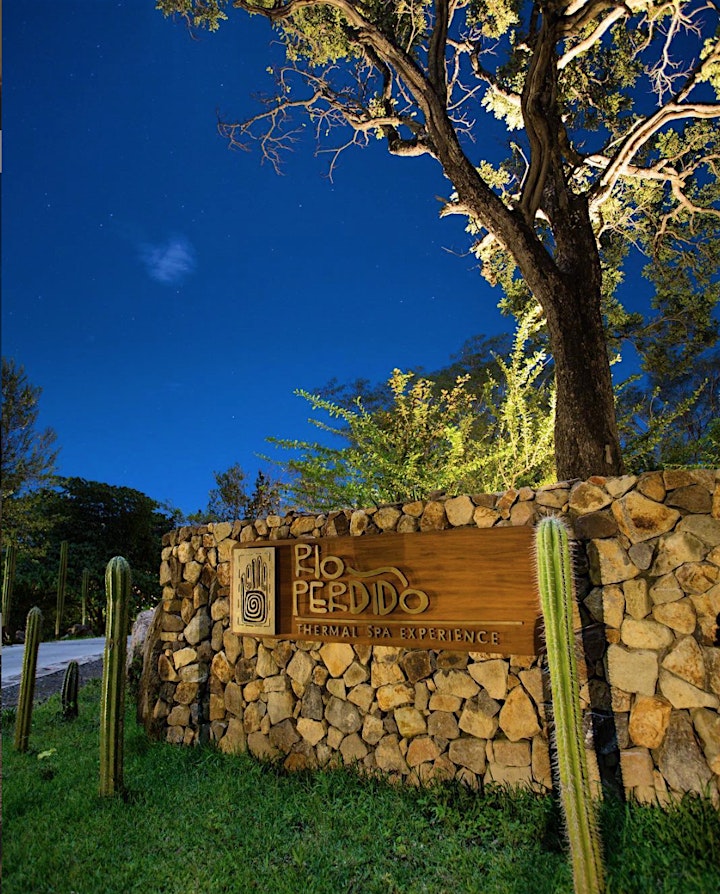 Organizer of 6 Day Trust Your Intuition Retreat For Divorced Women, Costa Rica