Description
Terra Firma Builders, world leaders in Rammed Earth Technology

are pleased to offer our popular PRACTICUM COURSE this summer 2017.
Coures dates: July 15th-20th

6 Day Practicum // Saltspring Island, BC
Joss Krayenhoff (SIREWALL Master Earth Mason, Owner of Terra Firma Builders and SIREWALL USA) hosts this multi-day course featuring SIREWALL's industry leading techniques and building systems.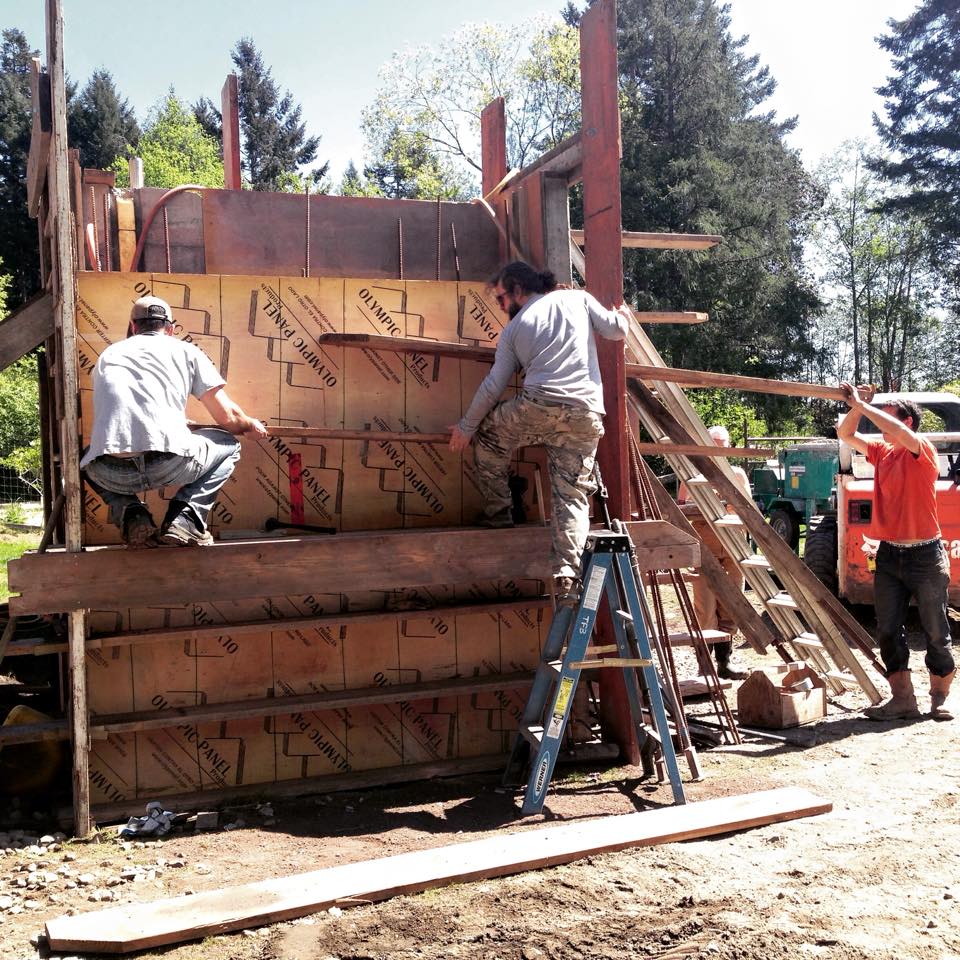 Course Overview:
Participants are immersed in building the SIREWALL way in a hands on environment. The scope of the walls to be built is tailored to the size of the class.
Learn the history of SIREWALL development; we're proud to share about our journey to success—warts and all!
Experience hands-on forming, delivery, and compaction of a SIREWALL
Tour existing SIREWALL homes that vary in size and quality of niche.
Take a virtual trip around the world to understand the global rammed earth context and SIREWALL's place within it
Opportunities to engage in conversation with our highly experienced and knowledgable team, on a range of exciting design, engineering, and 'deep green' topics.
Gain insight on how rammed earth can be built in a range of climates; our team has 20 years of R&D and experience and knows what it takes to build incredibly strong walls that last—in almost any environment!
Learn how you can put ideas in motion and move this technology forward to make a positive difference in the world.
* Fees include coffee, tea and pastries in the morning as well as a daily lunch.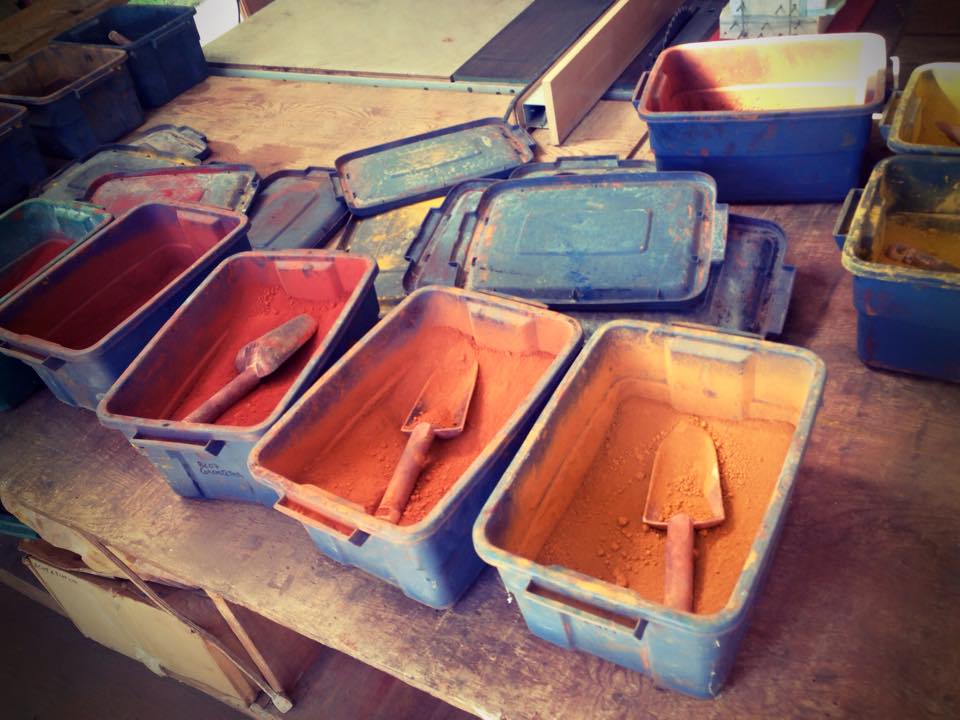 Daily Schedule
9am - 5 pm Daily
Please arrive on time. We have lots to do and will begin at 8:30 AM. We will provide coffee, tea and delicious freshly baked pastries to start your day off right.
---
8:30am - Pre-Course - Coffee, tea and pastries
9:00am - Overview of the day's activities
12:00pm - Lunch
4:30pm - Summary of the day's activities
* We will stick to the meeting times every day, but there may be changes to the daily events.
---
This course will include the five major phases of a rammed earth project:
mixing,
delivery,
forming,
ramming and
form-stripping

What to Bring
Besides all the usual things that you might bring on a weekend away, please bring:
Suitable clothes for any weather: it could be raining and we will be outside for the majority of the workshops. Wear clothes that you don't care about getting dirty.

Steel-toed boots, eye protection, work gloves, hard hat and work clothes.

A list of every question you have regarding the insulated rammed earth construction process

Writing instruments, a camera (video recording will not be allowed during this event)

Feel free to bring your work belt with any of the following: tape measure, hammer, lineman pliers, torpedo level and cat's paw.


Food
Terra Firma Builders is very happy to be able to provide lunch each day during the course. If you have special dietary needs, please let us know ahead of time.
What to Expect
Expect to sign a liability waiver when you first arrive. It's a standard form that you would sign for a construction practicum workshop, accepting responsibility for your own safety.
Expect to spend this time with a group of enthusiastic people interested in learning something new. Participants come mainly from Canada and the US; although we do get registrations from all over the world.
Expect to work hard and learn a great deal!
---
Terra Firma Builders Refund Policy
Payment is due upon registration.
No refunds are available within 14 days of the start of the course.
---
PRAISE FOR TERRA FIRMA BUILDERS
Read what previous course participants have to say....
"It is not just a different building concept it is a different mindset and philosophy." - Ken Rohachuk
"This course has deepened my passion and commitment to environmental building and being more environmentally conscious in the design, materials and clients I select." - Kristen Cummings
"This course is an excellent starting point for anyone interested in creating a building that works with the environment – with positive impacts from a personal to a global level" – Charlotte Bowman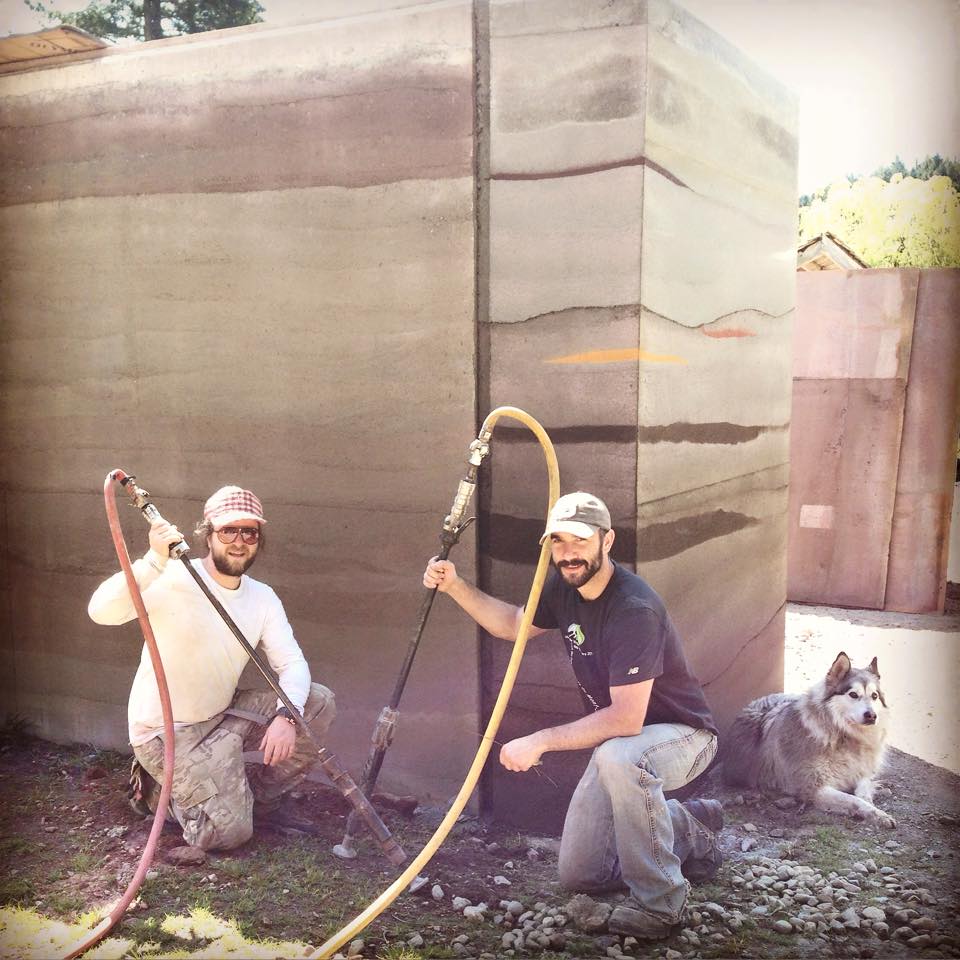 "This was a course unlike any other. I enjoyed the way Meror showed his passion about SIREWALL with us. I enjoyed the people, the setting and the food was fabulous. Thank you."
- Comfort Onwuama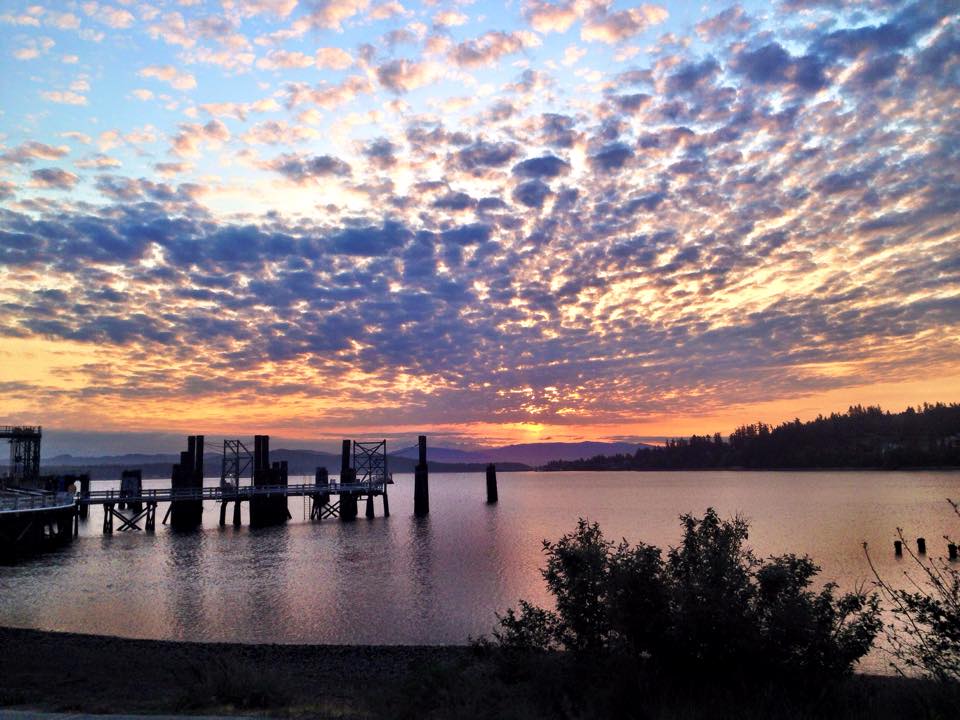 "Meeting Meror, and learning about his philosophy about building/life was reassuring. It is good to know that the man behind the business is intelligent, thoughtful, and has integrity."- Anonymous
"Continue to grow, this company is so much more than I had expected and has the potential of being a big change in the way we think and build." - Andrew Buehler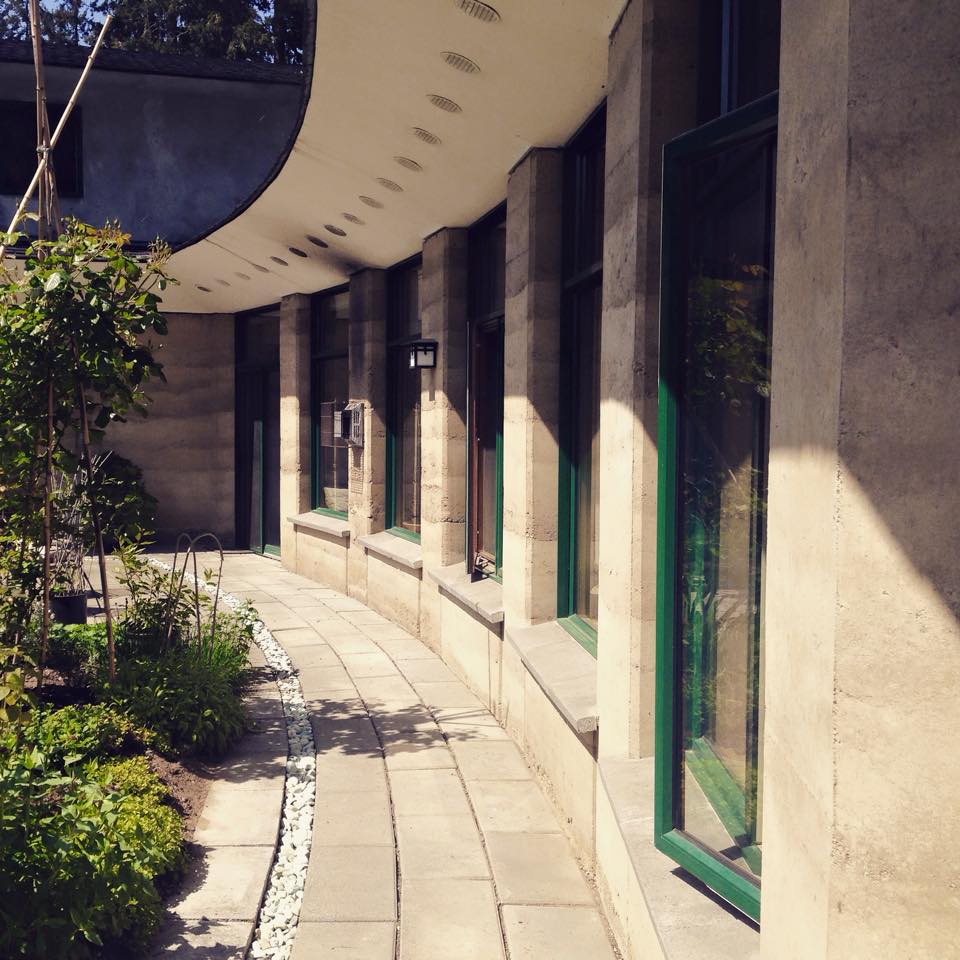 "Very educated and professional." - Jason Ladouceur
"Surprised by the science behind something so elegantly simple." - Craig Grohnsdahl
"Homes feel more 'Homey' (secure, private, warm, comfortable) using rammed earth walls." - Taryn Swiatek
"The time is now for rammed earth…Really!" - Michael Darragh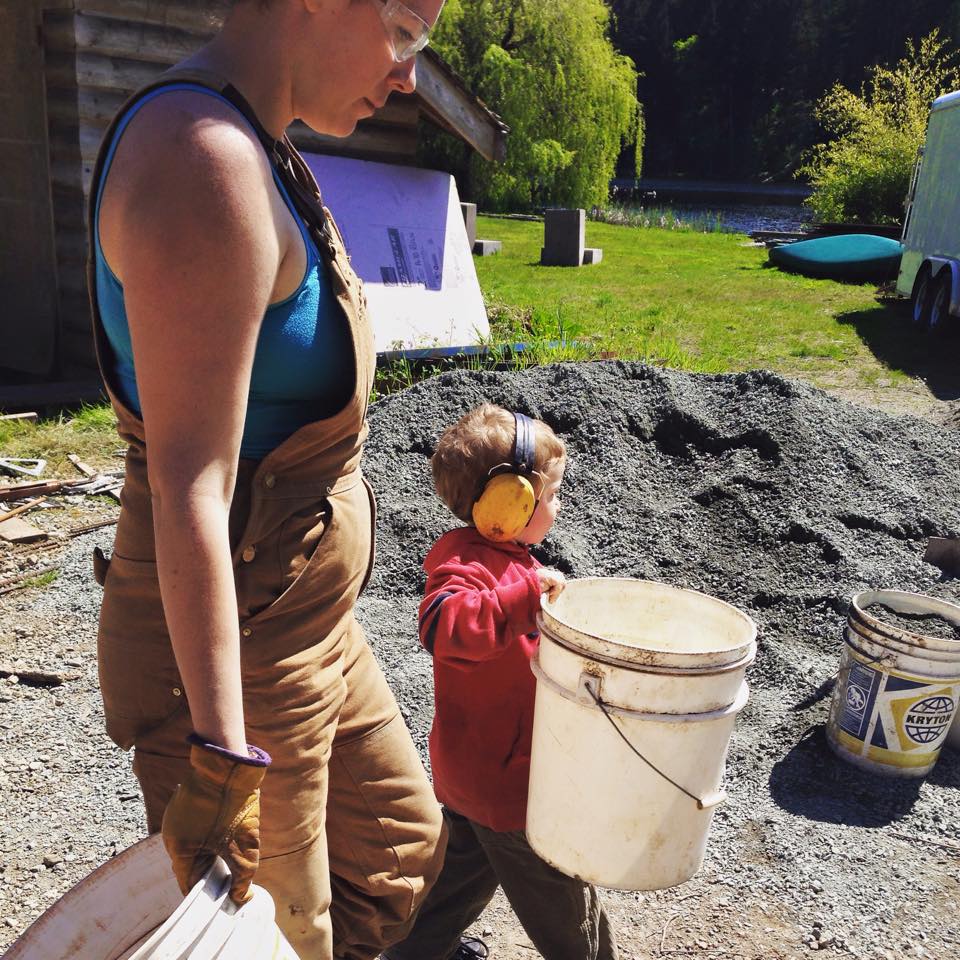 "The transparency of SIREWALL's design process and the honesty about mistakes made, was very inspiring and should be a model for every company." - Eldin Miller-Stead
"You've got it! Amazing connections in two days." - Dean Wray
"Excellent quality, high level performance, and fabulous vision of what a holistic living environment can look and feel like." -Kim Menzel
Date and Time
Location
Terra Firma Builders - Research Centre
212 Cusheon Lake Road
Salt Spring Island, British Columbia V8K 2B9
Canada