6 CEs Posttraumatic Growth: A Training for Mental Health Professionals Bellingham, WA

Friday, December 7, 2018 from 8:30 AM to 3:30 PM (PST)
Event Details
POSTTRAUMATIC GROWTH:
A TRAINING FOR MENTAL HEALTH PROFESSIONALS
                                           6 CE CREDIT HOURS *
Early Bird $130 (Register and Pay Before November 16) *
$150 (Register and Pay November 16 or after)
Note: You can reduce EventBrite fees by selecting "Pay at Door" under payment options - or send a check to: 
Mental Health Professionals, LLC 
Attention: Cindy Meyer 
​P.O. Box 366 Hoodsport, WA 98548-0366​​​
Friday, December 7, 2018 
Training will be held:  Oxford Suites Bellingham * 4051 Meridian Street * Bellingham, Washington 98226
Time:  8:30 - 3:30 PM
It is possible for the negative effects of trauma to be transformed into opportunities for growth and a deeper sense of purpose.
This training has been approved for 6 CE's for Washington State:
Licensed Mental Health Counselors
Licensed Marriage and Family Therapists
Licensed Social Workers
WMHCA Provider #1710
Note: Laypersons with interest in the topic are also invited to attend.
QUESTIONS? Contact Cindy Meyer, cindy.meyer@mhp-llc.com
Overview – Participants receive:
a greater understanding of the key elements of posttraumatic growth.
overview of clinical application: specific techniques to use in recognizing posttraumatic growth and using those techniques to facilitate posttraumatic growth with their clients.
a greater understanding of how posttraumatic growth can stem from posttraumatic stress disorder.
knowledge about the latest research relevant to posttraumatic growth and how that information is useful in assisting their clients.

Note: This training combines both lecture and interactive learning.
Learning Objectives:
Understanding:
Assumptive World, Deliberate Rumination, Accommodation and other key PTG concepts and processes
the importance of support, disclosure, and affect regulation with PTG
the role of the therapist in PTG and the concept of Expert Companion
the biology of trauma and how it relates to both PTSD and PTG
the key concepts of compassion fatigue, vicarious trauma, secondary traumatization
the possibility of Vicarious Posttraumatic Growth (VPTG) and how it relates to mental health professionals
areas of growth as it relates to PTG
research on PTG, VPTG and the areas of growth
how to recognize posttraumatic growth and the role a narrative can play in facilitating posttraumatic growth with clients
phases of PTG
the developing model for PTG
how to apply knowledge you gained during this PTG with your clients
Workshop Leader:
Keith Meyer, M.S., LMHC, has been a counselor for over 28 years, 15 of those years working with veterans & their families. His practice emphasizes serving people who have experienced trauma event(s), assists them in understanding how those experiences affect their lives, and how trauma can provide an opportunity for Posttraumatic Growth. During 2018, Keith has presented over 20 posttraumatic growth workshops to mental health professionals, veterans, staff members, families and others impacted by trauma. Keith provides training on PTSD, Trauma, and Posttraumatic Growth to colleges, government agencies, mental health providers, medical health providers, and nonprofit agencies. In addition, he provides consultation on trauma issues to a variety of agencies, organization, mental health providers, and medical health providers. 
"Really exceptional training. Useful, critically important information for my work. Thank you!" - Recent training participant
"Excellent training! I will use this information to better serve the clients I work with." - Recent training participant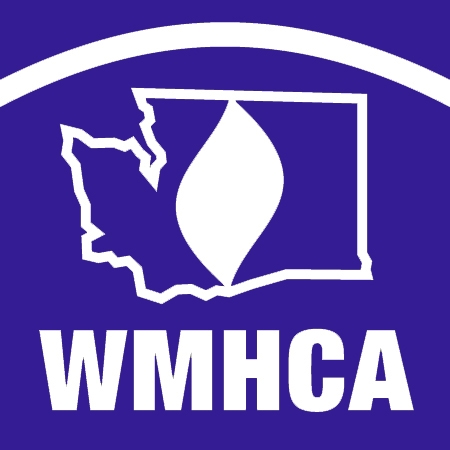 When & Where

Oxford Suites Bellingham
4051 Meridian Street
Bellingham, WA 98226


Friday, December 7, 2018 from 8:30 AM to 3:30 PM (PST)
Add to my calendar
Organizer
RESPECT, INTEGRITY, COMPASSION & EMPATHY are the guiding principles of MHP. MHP is deeply committed to the work of supporting and encouraging our clients to reach their therapeutic goals.  We accomplish this by providing opportunities for insight and expert care.
As professionals dealing with individuals who have experienced trauma, we are also committed to sharing our knowledge about Posttraumatic Stress, Posttraumatic Growth, and Secondary Trauma with other mental health professionals by offering continuing education workshops approved by National Board for Certified Counselors (NBCC).
The Institute for Advancement of Posttraumatic Growth is a program of MHP, LLC.