Description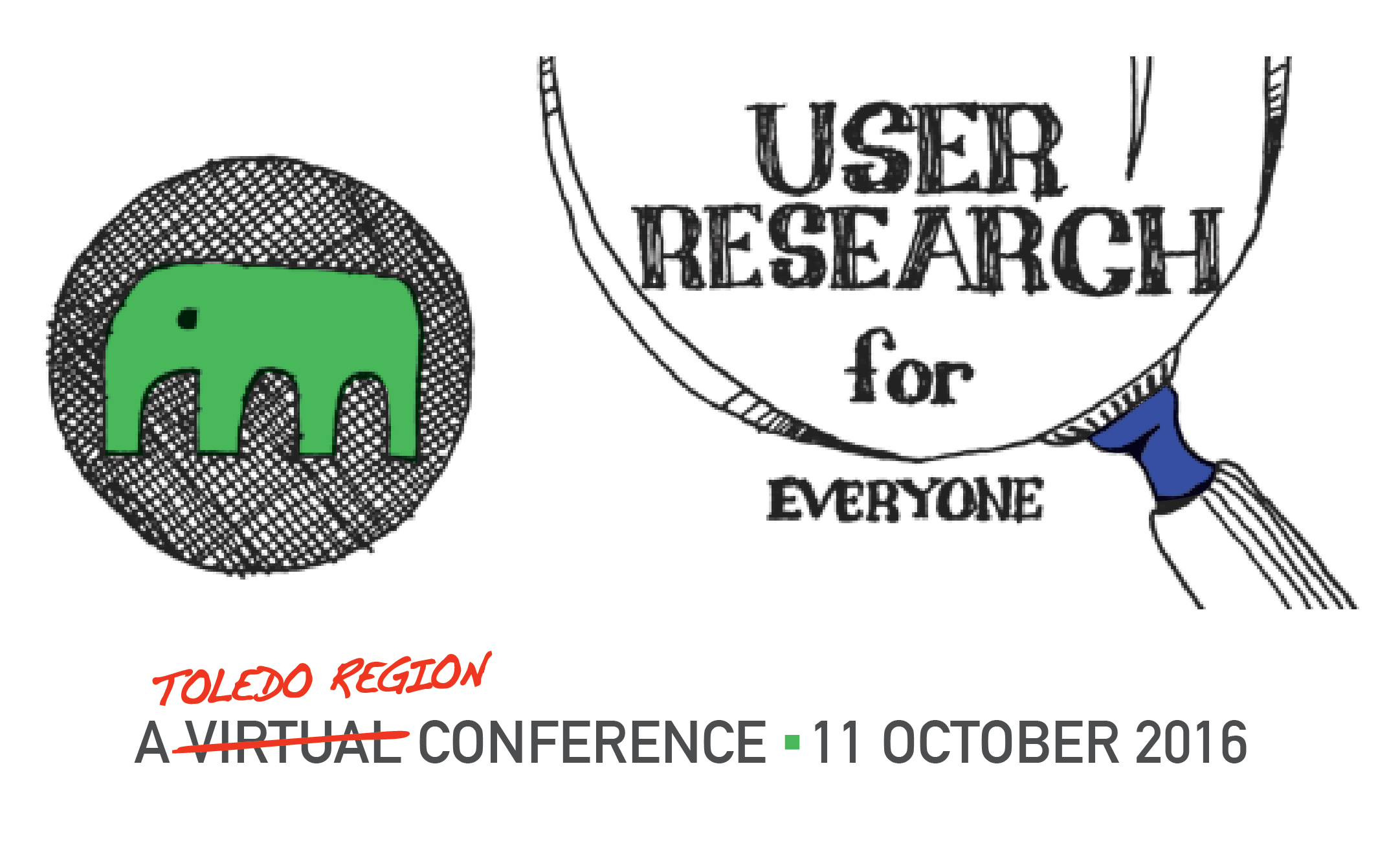 The 5h User Experience Toledo Region (UXTR) conference will again feature remote speakers by Rosenfeld Media. The theme is User Research for Everyone: how to do effective research that leads to products and services that people want to use, buy, and recommend to others.
Individual tickets are $50 and include the conference sessions, recordings, networking and lunch. Pay with a credit card.
Sponsors and community supporters will get a promo codes for their employees, clients, and members.
The Conference web page has more details. Check it out and come back here to become a sponsor and/or order individual tickets.
You must be able to attend our conference in Toledo, Ohio. No remote attendees are allowed. If you want to listen to the speakers from somewhere else besides our location, buy a ticket directly from Rosenfeld Media ($129).