5th Mexico Infrastructure Projects Forum - Energy Leaders - Monterrey

Wednesday, January 15, 2020 at 8:00 AM

-

Thursday, January 16, 2020 at 4:00 PM (CST)
Event Details

Register before Nov 18, 2019 and save US$500.
The 5th Mexico Infrastructure Projects Forum (www.mexicoinfrastructure.com) is a two-day energy event that will take place in Monterrey, México on January 15 and 16, 2020. The event will focus on Mexico´s most crucial infrastructure and the evolving ENERGY MARKETPLACE. Clean energy, natural gas, hydrocarbons storage and transportation logistics are in focus. Register today and be a part of the discussion with industry leaders and high-level industry executives from the private and public sector, multi-lateral development banks, and project sponsors from Mexico, Texas and the United States. Companies in attendance will include engineering and construction firms, industrial groups, energy companies, transportation and logistics providers, investors and lenders to the Mexican market.
Some of this year's confirmed speakers include:

 
• Dr. Abel Hibert, Subjefe Oficina de Presidencia, Presidencia de la República
• Luis G. Pineda, Comisionado, Comisión Reguladora de Energía - CRE
• Marco A. González, Director General, CFE Calificados
• Orlando A. Álvarez, Presidente y CEO, BP Energy Company
• Enrique Alba, CEO - Presidente, Iberdrola - Asociación Mexicana de Energía
• Manuel Vital Couturier, Secretario de Desarrollo, Gobierno del Estado de Nuevo León
• Miriam Aguirre Nienau, Directora Enegía, Bancomext
• Paolo Romanacci, Director General, ENEL Green Power México
• Miguel A. Alonso, Director General, ACCIONA México
• Fernando Alonso, Director de Asuntos Gubernamentales, FERMACA
• Luis Vera Morales, Consultor Independiente
• Enrique Giménez Sainz, CEO, Fisterra
• Sean Strawbridge, CEO, Port of Corpus Christi Authority
• José Zozaya, Presidente, Kansas City Southern de México
• Helene Dimitracopoulos, CFO, Zuma Energía
• Jorge A. Gutiérrez, CEO, Energía Eléctrica BAL
• Enrique Marroquín, CEO, Hunt Energy
• Raúl Puente, Director General Almacenamiento, CYDSA
• Eva Ribera, Director of Natural Gas Transport, ENGIE
• Katya Somohano, Directora de Energía, DeAcero
• Rodrigo Bernal, Director de Originación, SAAVI Energía
• Alfredo Álvarez, Energy Segment Leader, EY
• Ignacio Castro Foulkes, Director Comercialización, Invenergy
• Josefa Casas, Directora General, Doxia
• Rajan Vig, Founder, Indimex & Chief Advisor, Western Power Trading Forum
• Jacobo Mekler, Presidente, Asociación Mexicana de Energía Hidroeléctrica
• Ramón Moreno Vergara, CEO, Mitsui Power
• Héctor Martínez Vivas, CEO, Next Energy Mexico
• Norma Rodríguez, Directora Abastecimiento, FRISA – Steel
• Darrel Thorson, Vice President Marketing, BP Energy Company
• Francisco Treviño, Director Energía, Gobierno del Estado de Coahuila
• Eduardo Corzo, Socio, Haynes & Boone
• Alejandro Doria, Presidente, Bulkmatic de México
• Christian Pérez, Managing Director, Vopak México

And more...
To review the complete list of speakers, visit www.mexicoinfrastructure.com
Mexico Is one of the most liberalized countries in terms of trade in the world and has opened its doors to foreign investment when it reformed its constitution to liberalize its energy/hydrocarbons sector in 2014.  Supply Chain efficiency and competitiveness advantages are driving forces for sustainable growth.  Accordingly, Mexico has prioritized transportation infrastructure and related distribution networks to facilitate a healthy manufacturing economy and continued prosperity of its industrial sector.

Recognized as the industrial hub of Mexico, Monterrey is an ideal location for the forum. With a favorable business climate, desirable location due to its close proximity to high-demand markets, its thriving industrial sector and highly skilled workforce, the city includes the headquarters of half of Mexico's leading corporations and boasts a strong trade relationship with Texas and the United States. Monterrey is well positioned for sustainable long term growth as foreign and domestic companies increase their foot print and establish a base for operation in the north of the country. 
This exclusive forum offers a unique mix of in-depth panel discussions on key business issues, project presentations, extraordinary networking opportunities and informal engagement dynamics that allow industry players and key decision makers to develop strategic relationships.  Forum participants are seated among project developers, C-level executives, public officials, and infrastructure leaders to explore immediate business opportunities for their companies, making the 5th Mexico Infrastructure Projects Forum one of the infrastructure industry's can't miss business events in Mexico and Texas.  Attendees will gain extremely valuable industry insight, learn about existing and new projects, as well as develop strategic relationships necessary to increase their probabilities of success in the Mexican market.
Simultaneous translation will be provided.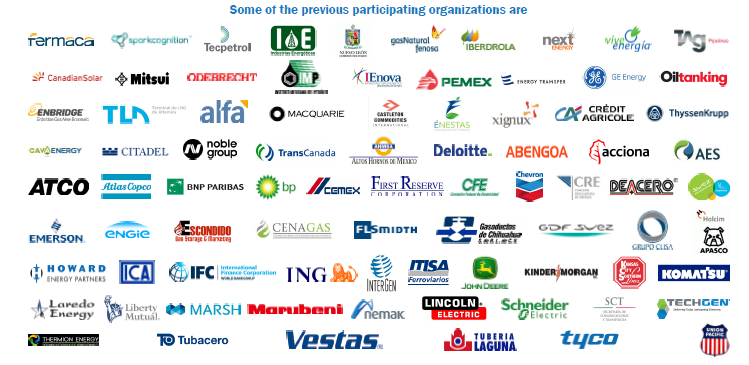 The event will take place at the Camino Real Hotel Monterrey.  Space is limited.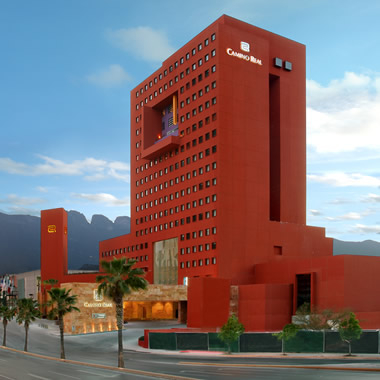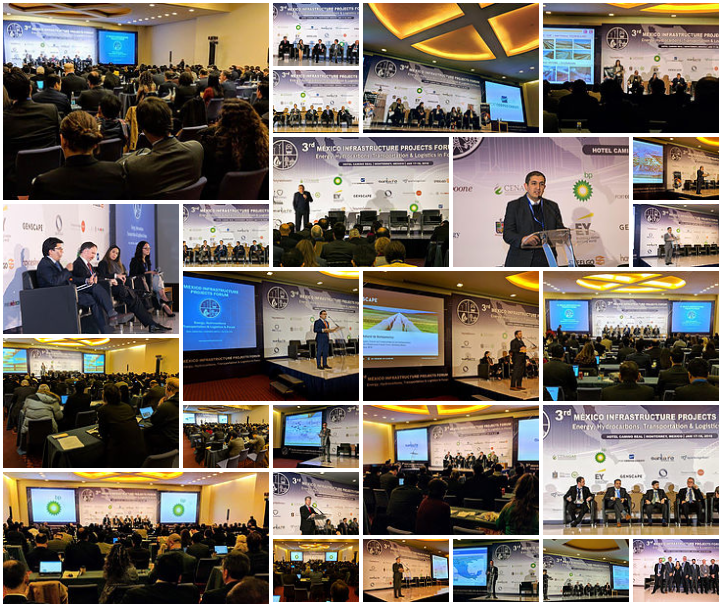 Save This Event
When & Where

Camino Real Hotel Monterrey
Avenida Diego Rivera 2492
San Pedro Garza García, NL 66260
Mexico

Wednesday, January 15, 2020 at 8:00 AM

-

Thursday, January 16, 2020 at 4:00 PM (CST)
Add to my calendar