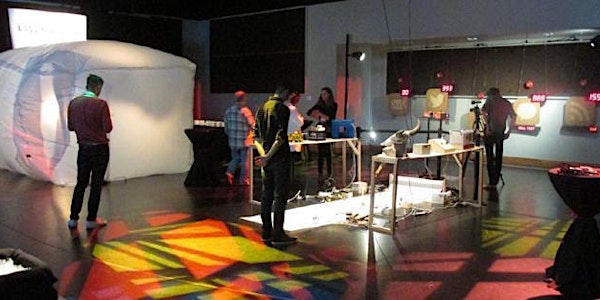 5th Life Art Science Tech (LAST) Festival At SLAC, Presented by Stanford Un...
Location
SLAC National Laboratory
2575 Sand Hill Rd
Menlo Park, CA 94025
Description
TODAY SATURDAY WE'LL ADMIT ANYONE WITH TICKETS. JUST GET ANY WAITING LIST TICKET AND YOU'RE IN.

PHOTO ID REQUIRED TO ENTER SLAC NATIONAL LAB!
====================================================
We celebrate the 200th anniversary of Frankenstein with Science, Art and Tech: 12 speakers, 20 art installations, performances and more: www.lastfestival.org

Join us for the 5th Life Art Science Tech Festival (LAST festival) on March 23-24, 2018 at the prestigious SLAC National Laboratory of Stanford University.

The L.A.S.T. festival presents interactive multimedia art installations, inspirational talks by luminaries on cutting-edge technology and science, and interdisciplinary panels on how technology and science impact society.

Festival's speakers will explore the impact on society of the new technology and science:
Can we create life in the laboratory?
Can A.I. surpass human intelligence?
Will human brains be "augmented" with a chip?
How far can biomedicine extend life?
Is each child an A.I.?
Can a machine make art? Can it win a Nobel Prize?
What will virtual worlds do to our real world?
Is Silicon Valley the modern Frankenstein laboratory?
Will gene editing create a super-human species?
Will robots rule the world?
Can we hack consciousness?

Sponsored by
Medicine and the Muse
Continuing Studies
Office of the Vice President for the Arts
Office of Science Outreach
Deans of Engineering; Medicine; Humanities & Sciences; Earth, Energy & Environmental Sciences
Notes:
Plenty of free parking near the building


Must bring I.D in order to enter

Saturday the cafe will be open (food and drinks)
5th LAST Festival
www.lastfestival.org