5th Latin America Ports Forum 2020 - Marriott Port Everglades

Thursday, April 2, 2020 at 9:00 AM

-

Friday, April 3, 2020 at 3:00 PM (EDT)
Event Details

Early Bird Registration expires January 31, 2020.  Save US$700.
5th Latin America Ports Forum in Fort Lauderdale, Florida on April 2-3, 2020
Projects, industry trends, technological innovation the evolving business opportunities within the port sector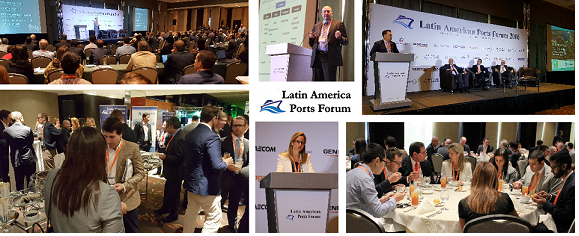 The annual Latin America Ports Forum (www.latamports.com) will gather regional port authorities, shipping companies, infrastructure project developers, construction companies concessionaires, operators, investors and government leaders to discuss opportunities revolving around the evolving port industry in Latin America.
To request agenda, click here.
Competitiveness and increased productivity are crucial in today's operating environment. Don't miss this unique opportunity to develop the strategic business relationships necessary to succeed in this market.
The evolution expected in the port and shipping business after the opening of the new set of locks at the Panama Canal is at the center of the conference agenda. Additional industry hot topics include ports productivity, multi-modal integration, new models of port governance as well as the region's most important brownfield and greenfield port projects.
Last year's speakers include: 
Domingo Segundo Chinea, CEO, Sociedad Portuaria Regional de Santa Marta

Ricardo Dos Santos, CEO, Terport

Enno Koll, Head of Latin America, PSA

VíctorJulio González Riascos, CEO, SPR Buenaventura

Teófilo Lemos Mosquera, CEO, Sociedad Portuariade Turbo Pisisi S.A

Sean Strawbridge, CEO, Port of Corpus Christi

Guimara Tuñón Guerra, Directora Puertos e Industrias Marítimas Auxiliares, Autoridad Marítima Panama

Ángel Elías, CEO, Puerto de Rosario

Pablo Agudelo Restrepo, CEO, Puerto Darién Internacional

René Puche, CEO, Puerto de Barranquilla

Rodrigo Torrás, CEO, Puerto de Bahía Blanca

Darwin Telemaque, CEO, Antigua & Barbuda Port Authority

Gonzalo Mórtola, CEO, Puerto de Buenos Aires

Alfredo Jurado, CEO, Puerto Bolívar / Yilport

Robert Barceló, Director Business Development, Port of Everglades

Miguel Bolinaga, CEO, AES Panamá

Jorge Serrano, Director ejecutivo, PCCP/Shanghai Gorgeous

Moises Sabbagh Balaguer, COO, Grupo Coremar - Colombia

Mario Maza, Regional Head Infrastructure Finance& PPP, United Nations

Brian Blakely, Lead Investment Officer, IADB

Erasmo Gonzales-Holmann, Senior managingdirector, CIFI

Andrés OrozcoSenior Analyst, Autoridad del Canal de Panama

Michael Kristiansen, Presidente, CK Americas

Alexei Oduber, Managing Director, GAC Panama Shipping

Alvaro Rios, Director, Gas Energy

Julián Palacio, Director ejecutivo, Latinports

Juan Carlos Croston, VP Marketing & CorporateAffairs, MIT

Iliana Gonzalez, Directora ejecutiva, ATP deEcuador

Jacopo Dettoni, Deputy editor, fDi magazine/Financial Times

Christopher Aliste, Gerente comercial, PuertoCaldera

Xavier Pascual, Director global, puertos, agua y medio ambiente, Sener

Irma Garrido, SVP de estrategia y planeamiento de negocios, Bladex

Murillo Barbosa, Presidente, ATP Brasil

Ricardo Izquierdo, Presidente, SLOM

Rommel Troetsch, Gerente, Best Freight Search

Ricardo López, Vicepresidente, Araujo Ibarra

Arthur Neto, Partner – Director, Alphamar

Reinout Polders, Senior consultant, MTBS
During the two day conference, industry experts and colleagues will discuss the evolving business opportunities related to the ports in Latin America. Significant attention will be placed on the infrastructure projects that will increase capacity in the region, and how ports and terminal operators are adapting to the continuous changes underway in the world and regional trade.
You are warmly invited to join us in Fort Lauderdale, Florida in April 2020. For those interested in sponsorship opportunities or group discounts, you can contact info@latamports.com
HOTEL INFORMATION - this year's event will be held at the Marriott Renaissance Port Everglades Hoel in Fort Lauderdale.  There is a special rate for delegates when mentioning your participation while making your reservation.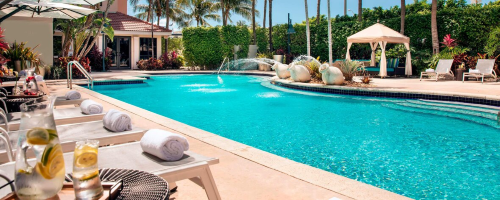 ESPAÑOL
El 5th Latin America Ports Forum 2020 (www.latamports.com) se celebrará en Fort Lauderdale, Florida los días 2 y 3 de abril en el Westin Hotel Fort Lauderdale.
Durante la conferencia se discutirá sobre el nuevo entorno que la ampliación de la industria portuaria de América Latina y el Caribe, la necesidad de mejorar la productividad y eficiencia de los puertos de la región, los desafíos de gobernanza de los puertos y sus áreas de influencia, la necesidad de transformar las terminales portuarias en nodos logísticos, las oportunidades que se presentan como centros para el desarrollo de áreas manufactureras bajo zonas francas o zonas especiales y las tareas pendientes en materia de integración multimodal. También dedicaremos un espacio al financiamiento de proyectos portuarios, a los puertos especializados en energía y a la evolución de la seguridad portuaria y naviera.
Entre los temas a tratar en la conferencia están: 
Infraestructura: expansiones, nuevos puertos, nuevas terminales e hidrovías

Efecto de la consolidación en el mercado de líneas navieras

Tendencias en el tamaño de las naves y su impacto en los puertos de la región

Efectos de la expansión del Canal de Panamá

Cambios en las rutas marítimas

Proyectos de conectividad bioceánica

Productividad

Tecnología e innovación

Nuevos equipos

El factor multimodal y el rol de la infraestructura ferroviaria

Puertos secos y áreas logísticas

Terminales especializadas en energía

Evolución de los modelos de negocio: de puertos a complejos logísticos

Financiamiento y gestión de riesgos

Seguridad 
Para descuentos grupales o información sobre oportunidades de auspicio se puede poder en contacto con nosotros a través de info@latamports.com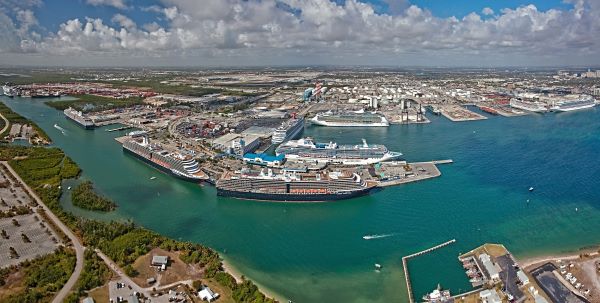 Save This Event
When & Where

Marriott Renaissance Port Everglades Hotel
1617 Southeast 17th Street
Fort Lauderdale, Florida 33316


Thursday, April 2, 2020 at 9:00 AM

-

Friday, April 3, 2020 at 3:00 PM (EDT)
Add to my calendar