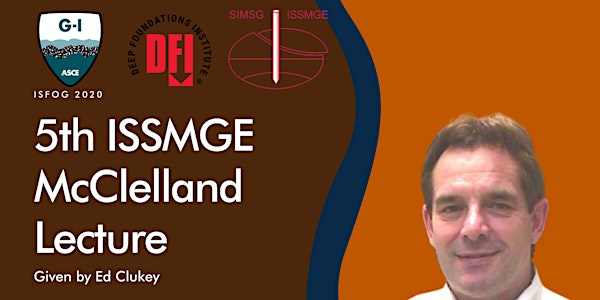 5th ISSMGE McClelland Lecture: Ed Clukey
Join us for the 5th ISSMGE McClelland Lecture: The Role of Physical Modeling in Offshore Geotechnical Engineering
About this event
The 5th ISSMGE McClelland Lecture will be given as a keynote at the International Symposium on Frontiers in Offshore Geotechnics conference in Austin, TX on August 29, 2022. The lecturer is Ed Clukey of GeoMaxEd and the lecture is titled "The Role of Physical Modeling in Offshore Geotechnical Engineering."
For more information about ISFOG 2020, visit http://www.isfog2020.org.
The Geo-Institute is a technical society with about 12,000 geotechnical engineers and geologists as members. Find out more or join at http://www.geoinstitute.org.