Description
About Conference
Conference Series feels great pleasure to invite you all to attend 5th International Conference on Glycobiology, Lipids & Proteomics, (Glycobiology Conference 2018) is going to be held in Toronto, Canada in August 27-28, 2018. The conference is going to bring together glycobiologists, scientists, molecular biologists, biochemists, industrial experts, delegates, sponsors and related exhibitors from all around the world to the marvelous city of Toronto, Canada. The conference theme focuses on "Swinging trends in analytical and structural glycobiology and their applications".
Glycobiology in wider aspects includes the study of structure, function and biology of carbohydrates, biosynthesis related to sugars and saccharides. Recently Glycobiology is fast emerging as a preliminary field of interest for biomedical and bimolecular research around the world. It is the growing field in the area of research related to biomolecules which mainly includes the study of different metabolic pathways, along with the prediction of the various structures of sugar related biomolecules and many others etc.
Why to attend???
Various members from all around the globe have focused their research and expertise on learning more and more about various biomolecules and use of Glycobiology, this is a best chance to meet the global participants in the wider arena of Biochemistry and Glycobiology, to share information, meeting with current and expert researchers and receive name recognition in this two day premier event.
Target Audience:
Glycobiologists
Scientists and Researchers
Biochemistry Associations and Societies
Biochemists
Business Entrepreneurs
Biochemistry Experts
Medical Colleges
Research Training Institutes
Pharma Companies
Conference Series invites all the participants across the globe to attend the 5th International Conference on Glycobiology, Lipids & Proteomics during August 27-28, 2018 at Toronto, Canada.
Market Research
Market Report:
Glycobiology Conference 2018 welcomes attendees, presenters and exhibitors from all over the world to Toronto, Canada. We are delighted to invite you all to attend and register for the "5th International Conference on Glycobiology, Lipids & Proteomics which is going to be held during August 27-28, 2018 in Toronto, Canada.
The organizing committee is gearing up for an exciting and informative conference program including plenary lectures, symposia, workshops on a variety of topics, poster presentations and various programs for participants from all over the world. We invite you to join us at the Glycobiology Conference 2018 where you will be sure to have a meaningful experience with scholars from around the world. All the members of the Glycobiology Conference 2018 organizing committee look forward to meeting you in Toronto, Canada.
Importance & Scope:
Most aspects of glycobiology depend on successful researches. Glycobiology Conference 2018 aims to bring together leading academic scientists, researchers and research scholars to exchange and share their experiences and research results about all aspects of Glycobiology leading way to the unraveled. It also provides the chance for researchers, practitioners and educators to present and discuss the most recent innovations, trends, and concerns, practical challenges encountered and the solutions adopted in the fields of glycobiology.
Glycobiology Conference 2018 is an essential platform for presenting research about marketing, exchanging ideas about it and thus, contributes to the dissemination of knowledge for the benefit of both the academia and business. Glycobiology is where the future intersects. This event brings together eminent researchers and associates to explore the emerging field. We bring together knowledge, creative, and technology leaders from the biology industry for the most current and relevant discussions.
Why Toronto?
Toronto, located on the north shore of Lake Ontario, is the largest of Canada's sparkling urban centers. It is the capital of Ontario and the country's largest city, is home to an energetic mix of tourist attractions, from museums and galleries to the world famous CN Tower and, just off shore, Toronto Islands. It is the main hub of the nations, financial, industrial, commercial and cultural life. It also offers a sparkling Entertainment District, having a dynamic and the latest musicals and other performing arts. Toronto is Canada's financial and business capital and is rated as one of the top four global cities with economic reports (Cities of Opportunities Report, PwC, 2014), and has topped the North American Cities of the future foreign direct investment behind only New York, Toronto is a divergent, sparkling, diverse, rising city that provides the ideal business platform for companies looking for a competitive edge. Shopping sites in Toronto includes the, Queen West, the Entertainment District, the Financial District, Yorkville neighborhood and the St. Lawrence Market neighborhood, Harbour front. The Eaton Centre is Toronto's most popular tourist attraction with over 52 million visitors annually.
Toronto is a progressive, education-focused city with one of the most highly educated populations in the world and currently leader in academia at all levels of learning four universities and four colleges have an average of 24,000 students enrolled annually. Toronto welcomes host for its tourists having varied attractions including the famous The Royal Ontario Museum (ROM), of world unique culture and natural history. The Art Gallery of Ontario holds a large collection of Canadian, European, African and contemporary artwork, and host various cultural plays to exhibits from museums and galleries all over the world.
Glycobiology Market Global Forecast to 2019: The Glycobiology market will reach $928.11 million by 2019, growing at a CAGR of 12.62% during the forecast period (2014–2019) and is expected to reach USD 1,211.4 Million by 2021 from USD 649.5 Million in 2016, which is a positive sign in the field of modern era research. This report describes the global Glycobiology market by application, end users, products, and geographies. According to the World Bank and agencies, funding for research and development activities in Asia was about $158.94 billion in 2001 and increased to $329.31 billion in 2010. Similarly, in the U.S.A, overall funding for research and development was about $291.77 billion in 2001, which drastically increased to $428.94 billion in 2010. Number of factors such as increasing focus of government and private funding for Glycobiology and proteomics research and huge investment by pharmaceutical and research companies are the key promoters for the growth of this market. On the basis of product, the market is distributed into enzymes, instruments, diagnostic kits, and chemical reagents and the enzymes segment like glycosidases, neuraminidases, sialyltransferases, glycosyltransferases and other enzymes but glycosidases is expected to the major contributor of the Glycobiology research with the largest shares in R&D activities for the development of novel drugs and therapies.
Geographic analysis reveals that North America accounted for the largest share of the global glycomics market in 2014, due to increasing funding for proteomics and glycomics research. For instance, in August 2013, the National Institutes of Health (NIH) provided $5.5 million to the National Center for Functional Glycomics (NCFG) for research into the identification of glycans and complex carbohydrates using glycan microarrays. Similarly, in 2011, the University Of Nevada School Of Medicine received $10 million for glycobiology research from NIH.
The major players in this market include Agilent Technologies (U.S.), Bruker Corp. (U.S.), Danaher Corp. (U.S.), New England Biolabs (U.S.), Prozyme Inc. (U.S.), Shimadzu Corp. (Japan), Sigma-Aldrich Corp. (U.S.), Takara Bio (Japan), Thermo Fisher Scientific (U.S.), and Waters Corp. (U.S).
Conference Highlights
• Glycobiology and Glycochemistry
• Molecular Glycoscience and Monosaccharides
• Proteoglycan and Sialic acid
• Glycoproteomics Analysis
• Glycoimmunology
• Glycolipids and Glycopeptides
• Glycopathology: Glycans in Cancer
• Glyconeurobiology: Glycans in Neuroscience
• Glycoconjugates and Glycomics and Metabolomics
• Mass Spectrometry in Glycobiology Research
• Glycans in Vaccine Development
• Glycans in Diseases and Therapeutics
• Recent Advances in Glycobiology
Why to attend???
This conference will be focusing on all the major aspects in the fields of Glycobiology and its related research which is going across the world. It would be beneficial for all the students, research professionals who ever willing to enter into research or doing innovative research to the respective fields. As bringing the major research to the market and making it to utility are major focus for all the companies, this conference would be opportunity for the people in the respective fields. Meeting with members from around the world focused on learning about biological research and growing market, this is your single best opportunity to reach the largest assemblage of participants from the scientific community. Conduct demonstrations, distribute information, meet with current and potential customers, and make a splash with a new product line, and receive name recognition at this 2-day event. World-renowned speakers, the most recent techniques, tactics, and the newest updates in Glycobiology growing market are hallmarks of this conference.
Major Glycobiology Associations around the Globe
Royal Society of Chemistry Carbohydrate Group (UK)
Mizutani Foundation for Glycoscience
The Japanese Society of Carbohydrate Research
Copenhagen Center for Glycomics
Alberta Glycomics Centre (Canada)
Center for Glycobiology (Israel)
International Society of Rare Sugars
ISHAS: International Society for Hyaluronan Sciences
NCGG: National Center for Glycomics and Glycoproteomics
Laboratory of Carbohydrate Chemistry, Institute of Bioorganic Chemistry, Russian Academy of Science
Complex Carbohydrate Research Center (USA)
Consortium for Functional Glycomics (CFG) (USA)
Glycobiology Research and Training Center (USA)
Oxford Glycobiology Institute
Centre for Glycobiology, University of Liverpool
IBS: Institut de Biologie Structurale
Glycoscience Team, National Centre for Biomedical Engineering Science, National University of Ireland, Galway
Major Glycobiology Related Associations
Glycosciences Laboratory
Oxford Glycobiology Institute
Glycobiology Group
Glycotechnology Core Resource
Glycobiology Research and Training Center
Glycomics Center
Resource for Integrated Glycotechnology
Institute of Molecular Biomembrane and Glycobiology
SPEAKERS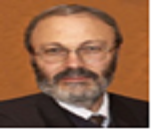 Yuriy A. Knirel
N. D. Zelinsky Institute of Organic Chemistry Russia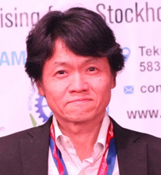 Jun-ichi Kadokawa
Kagoshima University Japan
Richard N. Sifers
Baylor College of Medicine,Houston USA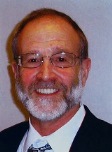 Julian Menter
Morehouse School of Medicine USA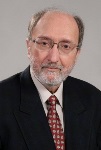 Laszlo Somsak
University of Debrecen Hungary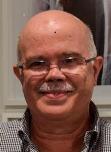 Eduardo Osinaga
Institut Pasteur de Montevideo Uruguay

Iva Turyan
Biogen USA

Myron R Szewczuk
Queen's University Canada