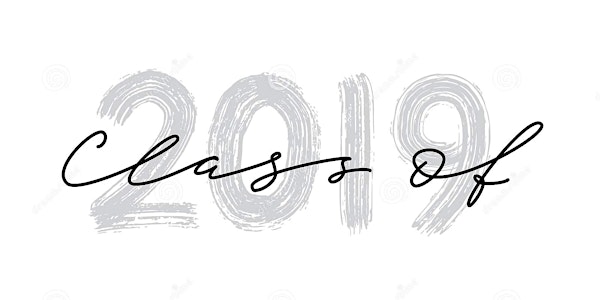 5th Grade Graduation
By P.S. 188Q/Annex Administration
Date and time
Monday, June 24, 2019 · 9 - 11am EDT
Location
P.S. 188 Kingsbury 21812 Hartland Avenue Queens, NY 11364
Description
We invite families to join us as we present with great pride, the Class of 2019! The event will be held in the P.S.188Q auditorium and will begin promptly at 9:00 a.m.
In an effort to organize and expedite parent's arrival for graduation, we are asking parents to please adhere to the procedures listed below. Your cooperation is greatly appreciated.
Please do not arrive at the school before 8:30 a.m.

When you arrive at the school, please line up on the ramp to the left of the main door. We are asking that parents please not use the front steps. The front steps will be for arriving staff and school children only.

Parent volunteers will begin checking tickets at the top of the ramp beginning at 8:30 a.m. To be admitted to the building you must have a ticket.

Upon entering the building there will be a table on either side of the door for parents to sign in. This will also be staffed by parent volunteers.

After you sign in, you can proceed directly to the auditorium. Please do not enter the gym. No photos at this time.

All siblings, regardless of whether or not they attend P.S. 188, must also have a ticket if they are attending the graduation.
Due to the large graduating class and number of seats in the auditorium, each child will be allowed 2 tickets for graduation. Eventbrite has just enough tickets available for the number of students in 5th grade to receive ONLY 2 tickets. The system will be closely monitored and if we find you have ordered additional tickets, you will be notified that the additional tickets you ordered have been cancelled. Please remember if you order additional tickets through Eventbrite, there is a possibility that another child will not get tickets and have their family attend
After graduation, many parents choose to take their children out for the day. Please click on this link and fill out the form indicating whether you will be taking your child with you or if you want us to place him/her in another class for the day. No child will be allowed to leave the building and walk home by him/herself after graduation. All children must be accompanied by an adult. This form must be filled out no later than June 20th. Children whose parents have not filled out the form will automatically be placed in another class for the day after the graduation reception.
If you have another child in a lower grade that you will be taking out as well, please list their name and class on the form as well. We also strongly recommend sending a note to your younger child's teacher prior to the 5th grade graduation as well. .
If you have any questions or concerns please contact Myrna Perez Fung, Parent Coordinator, at 718-464-5768. Thank you.
Sincerely,
Janet Caraisco, Principal, Ed.D. and Christine Nartowicz, Asst. Principal