Description
Join us for our 5th annual YOUTH IFTAR hosted by Mirchi Cafe, Soulful Studies and East Bay Muslim Homeschoolers, Ta'leef Inheritors & Averroes High School! There will be activities for kids of all ages. Parents are welcome too! Please RSVP by getting your FREE tickets here.
Breakdown of the evening:
6:30pm - 8:30pm: Activities (crafts and the like!) for youth ages 3-12
8:30pm - 9:30pm: Prayer, Maghrib, Iftar
9:30pm - 10:30pm: Dessert and Games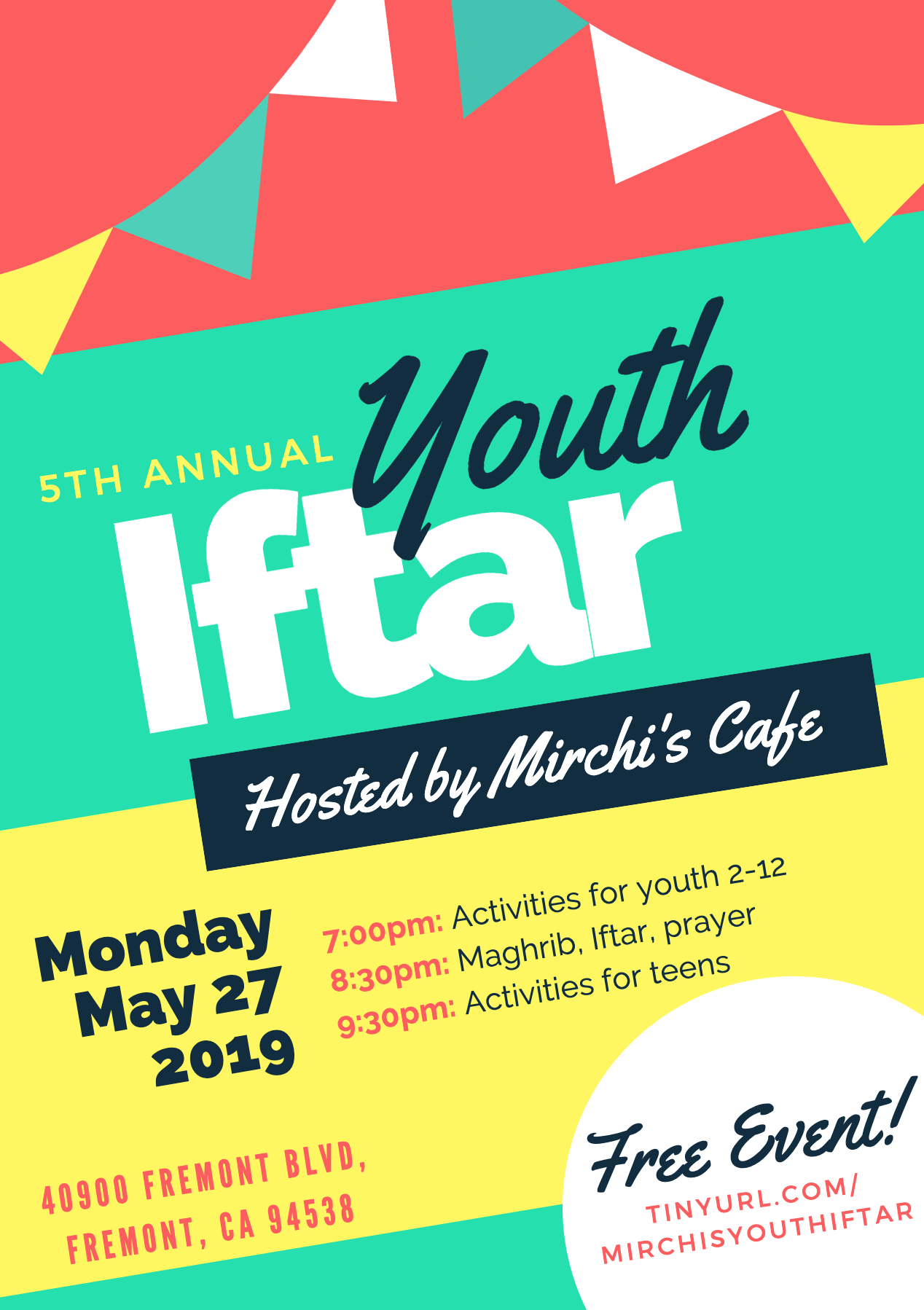 Questions? Please email inheritors@taleefcollective.org.
See you on Monday, inshAllah!