Sales Have Ended
Ticket sales have ended
Thank you for your interest in registering for the 5th Annual WID-MI Women's Business Forum. Unfortunately, this ticket type is no longer available. Please feel free to view other ticket options to attend the event. We hope to see you there!
Sales Have Ended
Ticket sales have ended
Thank you for your interest in registering for the 5th Annual WID-MI Women's Business Forum. Unfortunately, this ticket type is no longer available. Please feel free to view other ticket options to attend the event. We hope to see you there!
Description
Thank you to our Venue & Audio Visual Sponsor:

Thank you to our Registration Sponsor: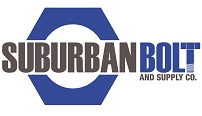 Thank you to our Photography Sponsor:

Thank you to our Rosie the Riveter Sponsor: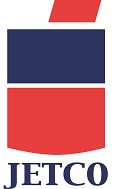 Thank you to Nomad Grill in hosting and sponsoring the after-hours networking and nibbles:

Thank you to our Afterglow Sponsor: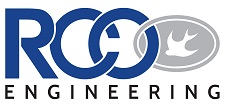 Agenda:
11:00am- 11:30am Registration/Networking
11:30am Lunch
12:00pm – 3:55pm TED Talks, Speakers, and Panel
4:00pm Networking at the Nomad Grill in Southfield, MI (Restaurant attached to the Premier Best Western Hotel)
Our Speakers:

Marcia Price, Founder & CEO of Vector Analytics

Ms. Price is the founder and CEO of Vector Analytics, a firm which leverages data science and natural language processing techniques to provide software solutions and analytics. Vector serves end users and Software-as-a-Service platforms primarily in the advanced materials, defense, government, and aerospace industries. Clients include DuPont, Honeywell, BAE Systems, and the Department of Defense. She holds a Masters degree in Data Science, an MBA, and an undergraduate degree in Chemical Engineering."
Donna Edwards is the Community Relations Officer for the U.S. Army Tank-automotive and Armaments Command. Edwards is a senior communications professional with more than 25 years of experience working on branding & reputation management, employee communications and corporate social responsibility issues in nonprofit, government and for-profit positions. In this position she serves as an advisor to senior TACOM leaders on external relations matters and oversees a comprehensive community relations portfolio.
Donna Edwards, Community Relations Officer
Prior to her position at TACOM, Edwards was the Director of Education and Communications at ArtServe Michigan for eight years. She was a Public Affairs Officer in the U.S. Air Force for 14 years, and she also worked as the Director of Joint Advertising Operations for the Department of Defense for four years. In addition to her communications work, she has experience working in governmental relations, education and advertising.


Laurie Tannous, Front Lines Customs Officer
This year, we are fortunate to have Laurie Tannous for our "Get it in a Minute", a discussion regarding personal situational awareness. Laurie is a Front lines Customs officer, seasoned immigration lawyer, and a Government relations liaison. Few people in the world have the background and experience that is held by Ms. Tannous in her understanding of the complexities involved in fighting human trafficking. Human Trafficking is continuing to make headlines from stories of potential abductions for supermarket parking lots right here in Michigan. This discussion will serve as a good reminder to our attendees of the importance of being intentional and aware of our surroundings, not just for ourselves, but for others.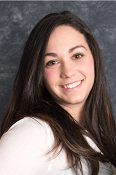 Andrea Senczyszyn, Owner of Lincon Financial Advisor
Andrea has six years in the financial services industry. She became a key individual in efficiently running a business, which aided in the decision to begin her own practice in June 2015 at Lincoln Financial Advisors where she currently works with a very strong team of people who have multiple years in the financial services industry.
She specializes in helping small business owners transfer their business to their chosen successor while minimizing their tax liability. In many cases, this has meant the difference between keeping the business going and liquidating it to pay estate taxes. The pride of her practice rests on helping business owners in a multitude of industries feel safer, more secure, and confident in the practice by closing any coordination gaps in their current financial planning.
Andrea is a sponsor for the Michigan State Agribusiness program as well as a member of WIFS, WISE, Women in Agribusiness, Michigan Agri-Business Association, and the Michigan Food and Farming System.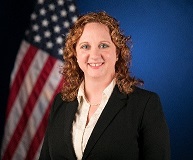 Denise Sylvester, Regional Outreach Officer
Denise Sylvester is the Regional Outreach Officer for the Elijah J. McCoy Midwest Regional United States Patent and Trademark Office located in Detroit, Michigan. The Midwest Regional USPTO serves Illinois, Indiana, Iowa, Kentucky, Michigan, Minnesota, Missouri, Ohio, and Wisconsin providing outreach services to a variety of stakeholders from K-12 students and teachers, to IP practitioners, corporations, small businesses, and startups.
Ms. Sylvester has been a lawyer for over 9 years and is currently licensed in Michigan. She has over 17 years of experience with educational and outreach programming for private organizations and the Federal government at local, national, and international levels.
Ms. Sylvester received a Juris Doctor, Cum Laude, from Western Michigan University Cooley Law School where she served as Class President, Law Review Senior Editor, and received the Certificate of Merit in several classes. She also has a Bachelor's Degree in International Affairs and a Bachelor's Degree in Environmental Studies from the George Washington University. In her free time, she serves as the Advocacy Director for Zonta International District 15.
For information about Sponsorship, Advertising and Display opportunities, please contact us at meetings@meeting-coordinators.com or (248) 643-6590.