| | |
| --- | --- |
| 5th Annual Whisker Walk - Sunday June 3rd 2012 | |
Event Details
Mark your calendars NOW for the

5th Annual Whisker Walk

Sunday, June 3rd, 2012

What's a Whisker Walk you Ask?

Well its a lot of things ... but mostly its a FREE, fun day for families and their dogs PLUS a dog walk-a-thon fundraiser to benefit animal shelters and rescue groups throughout New England.

The 2011 Whisker Walk brought in 100+ animal rescue groups, pet related vendors/manufacturers and sponsors for the first of its kind "event not to be missed" for pet lovers. The 2012 Whisker Walk is sure to be bigger and better!

Held at the
Lancaster Fairground
(Home of the Bolton Fair) there are 50+ acres for Pet owners and animal lovers to walk, visit vendors, see, do and buy PLUS they can lend a paw for the animals shelters and pet rescues they love and support!
Top off your exciting day and join us for the Walk - a leisurely (almost) ONE mile stroll on shaded, flat, grassy trails with your well behaved dog (sorry other pets must stay home)



Neat things for 2012-


The 4th Annual Top Dog Photo Contest Sponsored by WXLO 104.5fm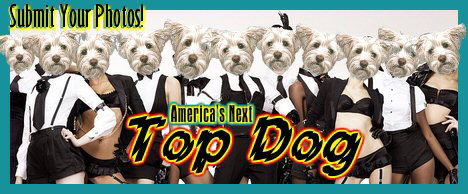 They are called "Man's Best Friend..." Now 104.5 XLO is looking for the best of the best...Presenting, The 4th AMERICA'S NEXT TOP DOG!

If you think your pooch is cuter than all the others, get ready to submit your photo now! You could win valuable prizes and the honor of your furry friend being named "America's Next Top Dog!" Winners will be announced at this year's Whisker Walk 2012 on Sunday, June 3rd at the Lancaster Fairgrounds, Lancaster, MA! America's Next Top Tog is presented by the Animal Shelter Inc. of Sterling, MA and 104.5 XLO!

SUBMIT PHOTOS from April 9th 2012 - May 7th 2012

Please include the following info:

Your Name

Address

City

State

Zip Code

Phone #

Your Dog's Name

**photos must be in either JPG, GIF, or PNG format only. Please label your photo with your dog's name if possible before sending it in.

***ONE PHOTO PER PET. DO NOT SEND MULTIPLE PHOTOS OF THE SAME DOG-ONLY SEND THE PHOTO YOU WANT POSTED

*ONE DOG PER PHOTO - Do not send a photo with multiple dogs

Where

Lancaster Fairground - Home of the Famous Bolton Fair
318 Seven Bridge Road
Lancaster, MA 01532


Organizer
The Animal Shelter Inc. of Sterling
www.sterlingshelter.org
Massachusetts EIN # 04-3236868 is a non-profit organization (formed in 1988  - incorporated in 1994) and no-kill animal shelter with no time or age restrictions. The shelter exists to provide humane sheltering and high quality medical care for stray, unwanted, abused and neglected animals and to find loving, lifelong homes for orphaned pets.
The staff is dedicated to finding good homes for adoptable pets and we continue to promote responsible pet ownership and to improve the quality of life for the animals and people in our community.The Shelter is supported entirely by donations from private individuals and through surrender and adoption fees. The Animal Shelter, Inc. does not receive support from the United Way or from federal, state or local governments. Our on-site veterinary clinic cares for over 3,000+ animals that come through our shelter yearly and provides a low/no cost spay/neuter, general wellness program assisting local animal control officers, shelters and breed rescues.