5th Annual WCS Talks

Saturday, November 3, 2018 from 8:30 AM to 5:00 PM (PDT)
Event Details
**Become a WCS Member for 30% off this and all events. Click here for more information.**
WCS Talks is a TED-style event featuring the brightest minds and most inspiring stories of the clean economy metamorphosis occurring all over the world. The annual event features both women and men from a variety of sectors sharing their perspectives and challenging our assumptions.
Our program packs in a full day of talks and networking, and we want to see you there!

Agenda

8:30 - Open doors/Breakfast

9:00 - Speakers 1-5

10:30 - Coffee Break




11:00 - Speakers 6-10




12:00 - Lunch

1:30 - Speakers 11-15




3:00 - Coffee Break




3:30 - Speakers 16-20




5:00pm - Networking and clean up
Click here to see videos from past WCS Talks
Carpool
Sign up here to participate in the carpool!

---
Special Thanks to Our Sponsors!

Learn more about being a sponsor!
---
First Female-Focused Startup Pitch Competition for the Cleantech & Sustainability Industry!

​​During the Annual WCS Talks conference hosted by Google, six female-led entrepreneurs will pitch their innovative cleantech or sustainability-focused business idea to a panel of industry leaders. 
Startups will have 5 minutes on stage followed by 3 minutes for Q&A from the judges. Winners will be announced towards the end of the conference.
---
Our Speakers: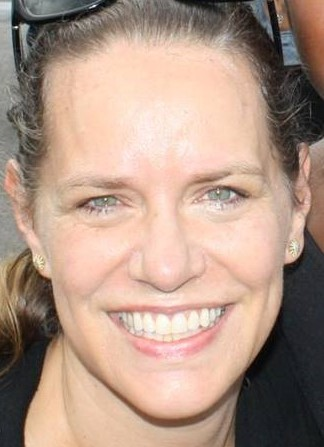 Ellenore Angelidis
Amazon 
Global Director, Content Risk Management

Talk Topic: Mastering the Art and Science of Negotiation

​As a 12+ year employee of Amazon, she was part of the recent growth. Ellenore is the Global Director for Kindle Content Risk Management and previously Amazon's first Global Director of Diversity Programs.  She had business, product and legal roles in Seattle, Luxembourg, and Paris. Before Amazon, she worked at Baker & McKenzie, then managed complex litigation and then supported strategic sourcing for Sears.
Ellenore Angelidis is the founder and Board President of Open Hearts Big Dreams Fund which focuses on increasing opportunities (literacy, tech and art) for kids in Ethiopia. She was a multi-year judge of Inspiring50 which chooses the 50 most inspiring women in tech in Europe and is on the Advisory board of UCodeGirl, an NGO focused on increasing women in tech.

Ellenore has a partner of 20+ years and 3 children ranging from college to elementary school. Ellenore held board and fund-raising positions with NGOs WACAP and Ethiopia Reads. Ellenore is published writer; on blogs (Ethiopian Ties and Balancing Career Family), and on-line (Working Mother, LinkedIn, Adoptive Families, InCulture Parent, and Women's Essense).  She published her first children's book, The Loud Prince, with colorful, diverse characters, through Kindle.
​
She built teams across disciplines including tech, companies and countries which give her a unique perspective.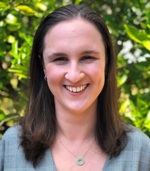 Anna Astretsova
First Solar
Senior Manager, Project Finance

Anna is a Senior Manager on Project Finance team at First Solar, the largest solar panel manufacturer in the US. Over the last 7 years of her work with the company she has led or has been directly involved in negotiation and structuring of over $4 billion of transactions across 2GW of development pipeline, including complex tax equity and back leverage structuring, 8point3 yieldco IPO and subsequent sale as well as financing of international projects.
 
Anna is also a Treasurer for Women in Cleantech and Sustainability. She joined back in 2013 when organization was just beginning to operate and brought her financial acumen to building a rapidly growing, self-sustaining non-profit.
 
Earlier in her career she was a Manger of Finance at the Adidas Group where she was responsible for financial budgeting and forecasting of all retail sales. She began her career with Porsche as a Finance Intern.
 
Anna holds a MSin Financial Mathematics from Stanford University and a BS in Applied Mathematicscum laude from Moscow State University.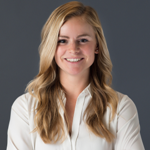 Cassie Bowe
Energy Impact Partners 
Associate Vice President

Talk Topic: Different is Better than Better

Cassie is an Associate Vice President at Energy Impact Partners. EIP is a $680m growth equity fund investing in energy startups that is backed by 14 global utilities and energy companies. Prior to joining EIP, she worked for 5 years at SunPower, one of the largest global solar companies, in policy and strategy. At SunPower she was responsible for global market analysis, legal and regulatory assessment, and new country entry. She has also gained operating experience at energy storage, micro-grid and energy asset management startups in business development and finance roles. Cassie holds an MBA from the Stanford Graduate School of Business, a BA in Economics from Harvard University, and was selected for Forbes 30 Under 30 in Energy (2018)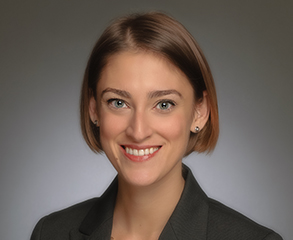 Julia R. Balas
Morrison Foerster
Associate 
Julia Balas is an associate in the Los Angeles and New York offices of Morrison & Foerster. She focuses her practice on project finance, mergers and acquisitions, and corporate finance.
 
Ms. Balas represents clients in connection with the development, financing, acquisition, and disposition of wind and solar projects. Her recent work has included representation of developers in connection with the acquisition and disposition of utility-scale wind and solar projects, debt and tax equity financings, and project contracts with suppliers and service providers. Her practice has also involved advising clients on such matters as private equity investments, sponsor-backed leveraged buyouts, mergers, debt and equity securities offerings, commercial lending and structured finance transactions, as well as general corporate matters, corporate governance and securities law compliance.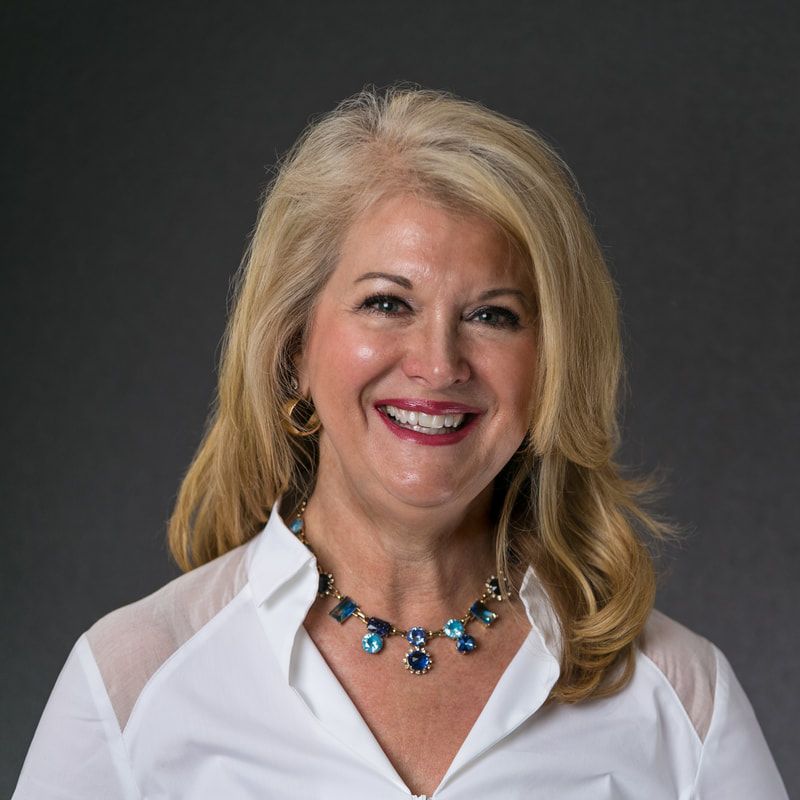 Kimberlee Centera
TerraPro Solutions
President and CEO

Talk Topic: Solar + Wind = Opportunity for Women

A trailblazer in a male-dominated industry, Kimberlee Centera has over 20 years as a risk management expert for the development and financing of large-scale generator energy projects. Under her leadership, TerraPro Solutions (formerly Centera Land & Title Services) has generated over 5,500 MWs in renewables, with a total financed value of over $3.5 billion, making it the top risk management practice in the renewables market. Her expertise includes identifying, managing and mitigating risk. She consistently delivers outstanding results on complex high value projects. TerraPro Solutions provides high-level expertise in the development and implementation of renewable energy projects including wind, solar and energy storage. Comprehensive services range from site feasibility and land acquisition to due diligence for investment and financing, through construction, compliance and post-construction operations. Kimberlee has her Bachelor of Science degree in Business Administration from the University of Redlands and she is a California licensed Real Estate Broker.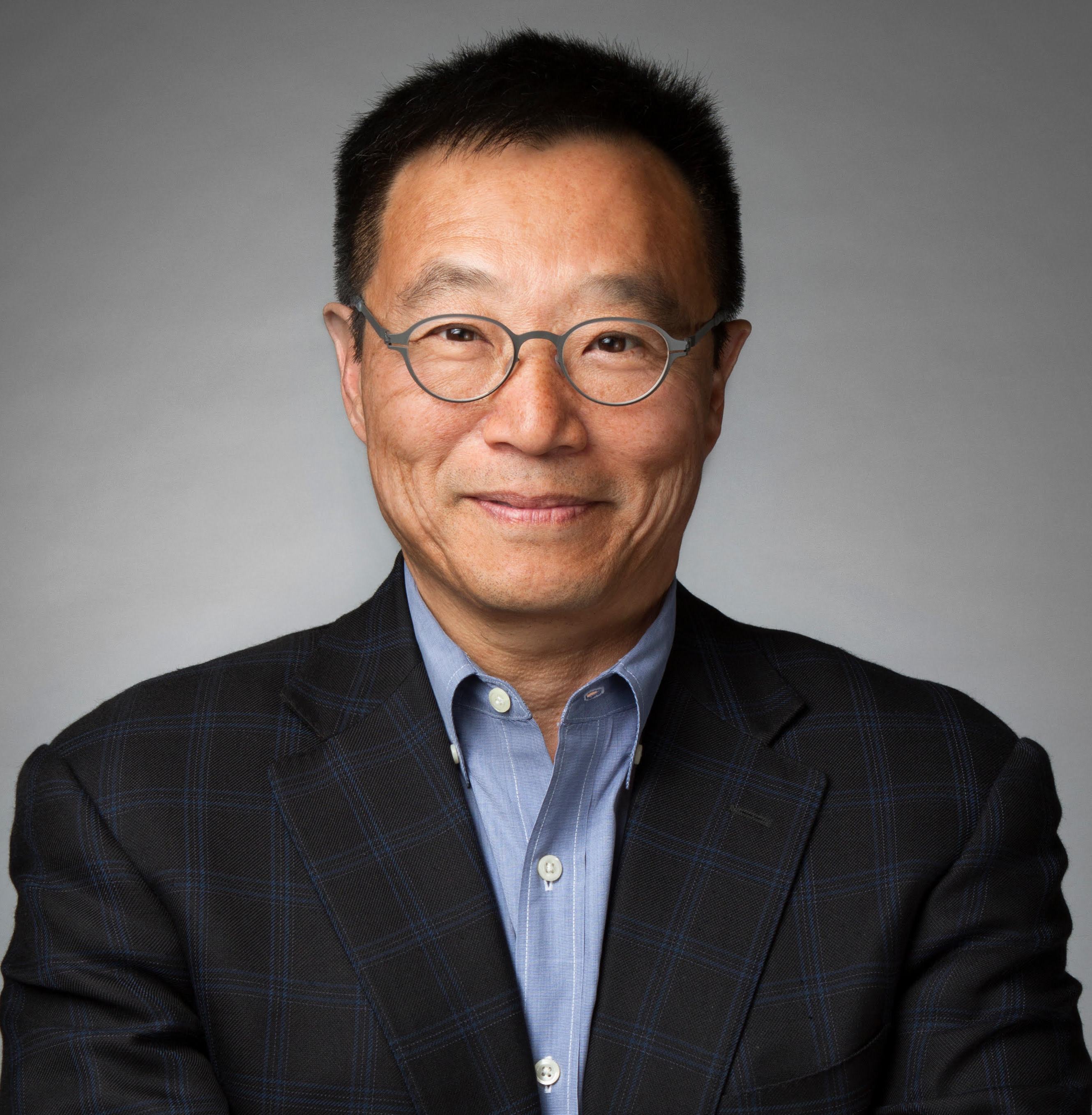 Dave Chen
Equilibrium
Chairman and Head of Product Development and Research
 
Dave is responsible for Equilibrium's strategy, executive leadership, and developing our investment products and asset strategies.
 
Before Equilibrium, Dave was a general partner at OVP Venture Partners (2000-2007); CEO and co-founder GeoTrust (acquired by VeriSign 2006); founder of The Ascent Group; Vice President Marketing Mentor Graphics; McKinsey & Company; Solectron. 
 
He served on the board of HNC Software/FICO (NASDAQ:HNCS, now NYSE:FIC); Board and Chairman of the Federal Reserve Bank of San Francisco's Portland Branch (2006-2012); Board member of B Corp/B LAB, and The Freshwater Trust.  
 
Dave is also Adjunct Professor of Finance at the Kellogg School of Management at Northwestern University (2009-present), and was faculty at Stanford GSB (2011-13). Dave is co-owner of Patton Valley Vineyards, sustainable farmers of Oregon Pinot Noir.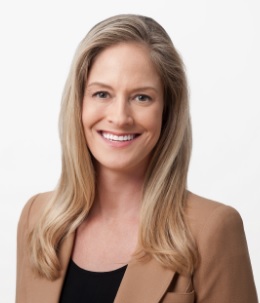 Amanda Peterson Corio
Google LLC
Senior Lead, Data Center Energy and Location Strategy

Amanda has 15 years of experience in project finance, development, and procurement of renewable and traditional energy generation. In her current role, Amanda manages power procurement and energy infrastructure development for Google's global data centers.  In addition to traditional energy procurement, Amanda executes renewable energy power purchase agreements for Google, which has secured over 3 gigawatts of renewable energy, making Google the largest corporate offtaker of renewables in the world.
​
Prior to joining Google, Amanda was the director of investment structuring at Macquarie Infrastructure Company (MIC)'s Renewable Energy subsidiary, where she was responsible for sourcing, diligencing, and structuring utility and distributed renewable energy. Earlier in her career, Amanda placed over $140 million of solar tax equity investments at Chevron Energy Solutions, and developed utility scale solar projects at Agile Energy. She was a senior investment banking analyst at Merrill Lynch & Co., and began her career at General Electric Energy Financial Services where she managed energy project financings and portfolio divestitures.

Amanda holds an MBA from The Wharton School of Business and a BA in Business Administration with Honors from Boston University's School of Management.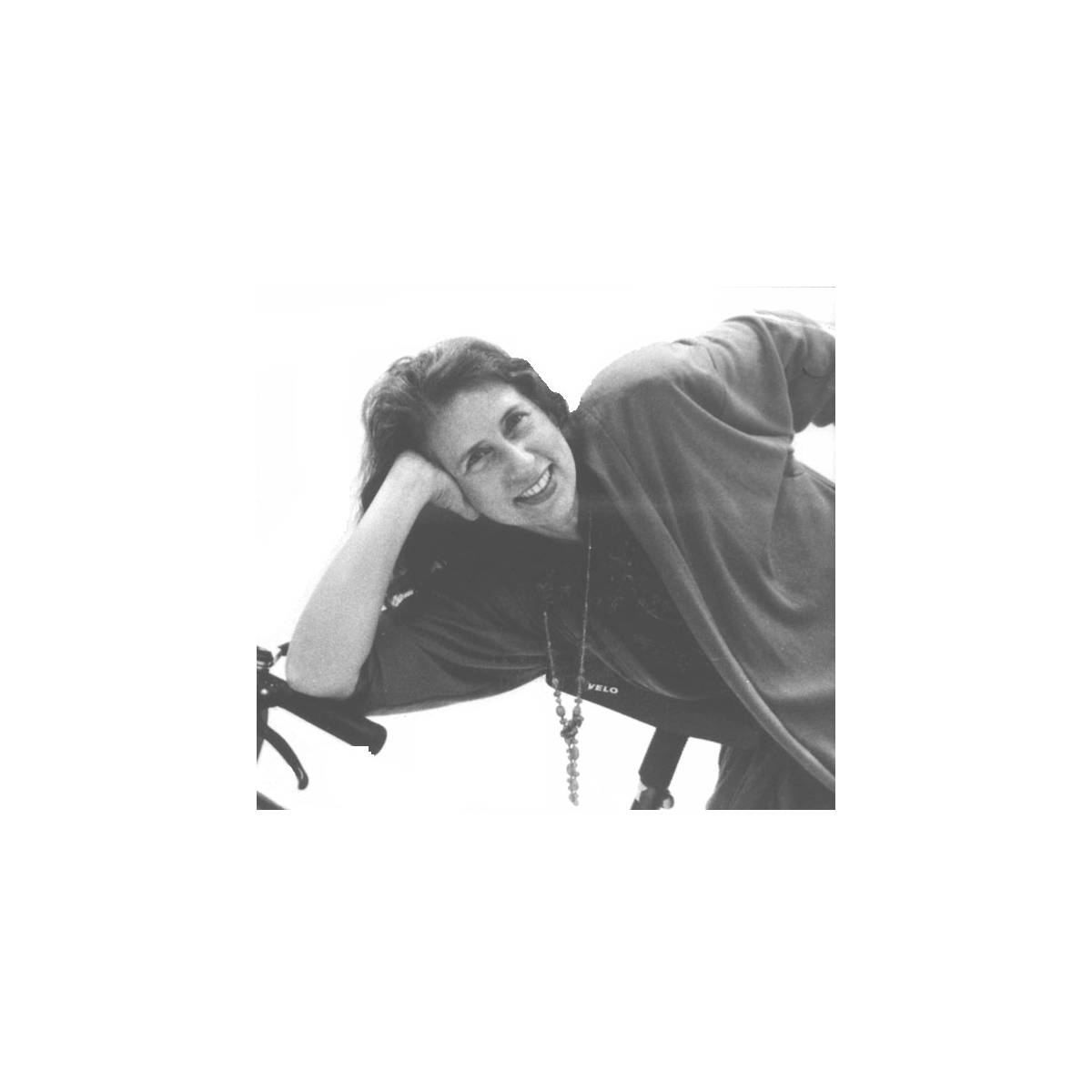 KO
Bahr Bee Ranch
Head Box Wrangler

Talk Topic: Why are Bees and EVs Alike?

Art, visual anthropology, photography and film led to teaching overseas where KO was able to witness the remarkable progress in students' performance after only four months without breathing the exhaust of leaded gasoline. This strengthened her resolve to drive electrically, which led converting a car to electric power upon returning to the USA and its continuing iterations, and developing curricula for school students to create their own electric cars and to participation in the YOUNG MAKERS PROJECT of the MAKERS FAIRE. Since bees are like EV's, a beekeeping hobby has led to applied mycology and a project being designed to fight bee pathogens. The fine arts have taken a backseat to the needs of the global common good which includes small water cycle and greywater systems, carbon soil sequestration, solar power, community gardens and Mycological remediation, and someday, performance EV competition.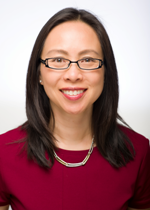 Judy Ko 
Streamsets and AutoGrid Systems
Executive Consultant and Advisor 

Topic: CleanTech and High Tech: Bridging the Gap

Judy is a cleantech and enterprise software veteran, with proven success in large public companies as well as roll-up-the-sleeves startups. She thrives on galvanizing product, marketing, sales, and customer success teams to work together to deliver true customer impact and attain a market leadership position. In the cleantech world, Judy led marketing and product management at REPOWER America, a software-enabled network of residential solar providers. Previously, she led marketing at AutoGrid Systems where she launched AutoGrid's flexibility management platform, garnering industry recognition as the Energy Internet software leader.

Prior to AutoGrid, Judy was at Informatica, the leader in data integration software, where she held a variety of leadership roles including product management, product marketing, demand generation and corporate marketing, pioneering many key initiatives for the company. For example, as senior vice president of cloud marketing, she scaled the go-to-market for Informatica's rapidly growing cloud and subscription businesses by building up the demand generation engine, cementing market recognition as a leader in the space, and redesigning the end-to-end customer journey.
​
Judy has also spent time at BEA Systems, Calico Commerce, and Mercer Management Consulting. Judy holds a bachelor's degree in engineering and management systems from Princeton University and a master's degree in business administration from Harvard Business School.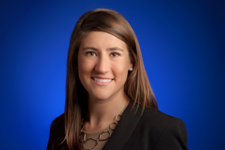 Melanie Lucas-Conwell
Presidio Graduate School
MBA Candidate

​Talk Topic: Creating Positive Impact With Our Financial Decisions

Melanie is currently pursuing an MBA in Sustainable Management at the Presidio Graduate School, focusing her studies on renewable energy development and solving climate change through technology. Before her MBA studies, Melanie was a Global Business Product Manager at Google, spearheading product development and commercialization strategy for Emerging advertising formats. She has volunteered for WCS since 2016 and joined the WCS Board in 2017 as Career Development Co-Chair, helping launch and grow the Mentorship program. She holds a BA in International Relations from the University of San Diego and she enjoys rowing crew in her spare time. ​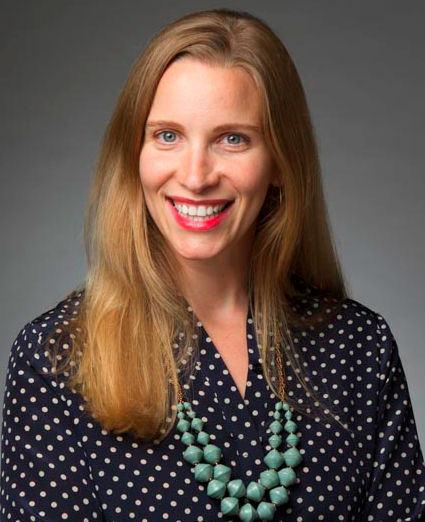 Mary Macpherson
Equilibrium Water and Waste
Vice President

​Talk Topic: The Opportunity in Organic Waste

Mary joined the Equilibrium Water and Waste team in 2015 to lead due diligence and underwriting for the Wastewater Opportunity Fund (WOF). Mary brings over 10 years of experience in investment banking, financial advisory, public policy and consulting services to federal, state, and local governments. Mary's expertise includes complex financing structures including multi-year, multi-billion dollar capital plans.

Mary spent 8 years as a public finance investment banker with Seattle-Northwest Securities Corporation ("SNW"), a regional investment bank specializing in public finance; SNW was acquired by Piper Jaffray in 2013. During her tenure at SNW, Mary structured and executed over 100 bond transactions with a total par value exceeding $3 billion. These financings included general obligation bonds, revenue bonds, pension bonds, tax credit and federal stimulus program bonds, bank placements, and interim financing solutions for public facilities and infrastructure including municipal water and wastewater systems. Mary's contributed on projects of regional importance including the Sellwood Bridge, Portland-Milwaukie Light Rail line, and Oregon Zoo.

While at SNW, Mary created a new set of consulting services assisting local governments with multi-year projections of tax revenues and pension contribution rates. She holds a master's degree from Stanford Graduate School of Business and a bachelor's degree from Vassar College. Mary serves on the Board of Governors for the City Club of Portland, a non-profit and non-partisan civic affairs organization.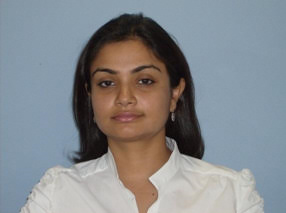 Sudeshna Pabi
Electric Power Research Institute (EPRI)
Senior Scientist

​Talk Topic: What Clean Energy Technologies Save the Most Green House Gas Emissions, and When?

Dr. Sudeshna Pabi is a Senior Scientist at Electric Power Research Institute (EPRI) with focus on clean energy solutions for problems related to energy and environment. She has conceptualized and conducted research in the area of energy efficiency, water-energy, nexus and solar+storage space for which she has won several research grant awards, including California Energy Commission. Dr. Pabi also been instrumental in developing national models for GHG assessment and algorithms for data-analytics for related big data. Her current focus is to lead analytics with the aim of better understanding various decarbonization efforts and to recommend relevant innovative solutions. Dr. Pabi developed the first ever quantification of carbon budget for the Arctic Ocean using numerical model and remote sensing. She completed her undergraduate studies at IIT Kharagpur.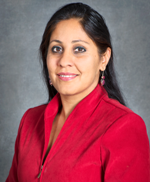 Reshma Singh
Laurence Berkeley National Laboratory
Program Director, Department of Energy's Center for Building Energy Research and Development (CBERD)

Talk Topic: CleanTech's Angels

Reshma Singh serves as Program Director of the Department of Energy's Center for Building Energy Research and Development (CBERD) at the Lawrence Berkeley National Laboratory. She brings over 10 years of experience advancing cleantech innovation, working with complex international ecosystems in United States, India, and Singapore. Reshma's work lies at the intersection of design and technology of smart buildings and cities, with a focus on energy, data analytics and UX, and IoT sensors and controls. She previously co-founded GreenExcel, an online education platform. Reshma enjoys mentoring in STEM and is currently on the Advisory Council for the international TechWomen program. She is also author of Transforming State-of-the-Art into Best Practices: Guide for High-Performance, Energy –Efficient Buildings in India, and contributor to Mutations: Harvard Project on the City. She is a recipient of Harvard University's Community Service Fellowship award and has taught graduate seminars at the Harvard Graduate School of Design and at University of California, Berkeley. Apart from her professional life, she teaches dance and recently co-produced an acclaimed children's musical. Reshma holds a master's degree in landscape architecture from Harvard University, a bachelor's degree in architecture from New Delhi, India, and is a LEED Accredited Professional.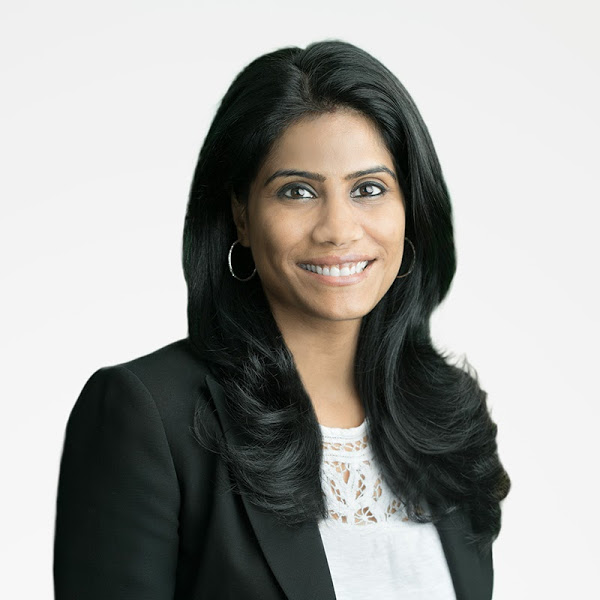 Nithya Sowrirajan
Google 
Director, Global Brand Measurement
​
Nithya Sowrirajan has been at Google for 10 years, currently in the role of Director, Global Brand Measurement. She began her career in media at the New York Times monetizing premium editorial content, and then spearheaded digital sales for movie studios as Digital Advertising Director. She moved to Google to lead east coast sales for DoubleClick. Since 2013 she has been leading Brand Measurement Strategy and Commercialization globally. Her team partners with Product Management and Engineering to build both time-trusted and new-to-world brand metrics that prove the efficacy of advertisers' media investments on Google, and namely, YouTube.
​
Nithya is passionate about diversity and leads by example by hiring and retaining women and minorities, actively sponsoring top performers and creating a culture of psychological safety and well-being. She is on the Google Women@NY Steering Committee where she co-leads the Social Impact pillar dedicated to increasing the pipeline of tech talent in underserved communities. She lives in NYC with her husband who is an equal partner in raising their two children ages 9 and 6.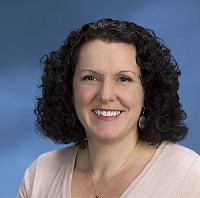 Dawn Sprague
OSIsoft

Talk Topic: Getting Your Employees to Drink the Kool Aid

​Dawn manages the strategy and execution of all things to do with employees at OSIsoft. She and her global team assist the company with hiring, employee relations, compensation and benefits, corporate policies and organizational development. Hiring the best talent, ensuring they have the right skills and the right work environment to thrive is critical to OSIsoft's success. She is a key element of maintaining the culture and expertise of OSIsoft while growing the employee base and helping existing employees at their OSIsoft careers evolve. Dawn joined OSIsoft in 2007 as an HR Generalist and later worked with operations, sales, marketing and industry in various HR roles. Prior to joining OSIsoft, Dawn worked as a technical instructor for Accenture, managed the training organization at Avolent and was HR Manager at SAFE Security. Dawn holds a B.A. in Political Science from the University of California, Davis and a M.S. in Political Science from the University of Oregon.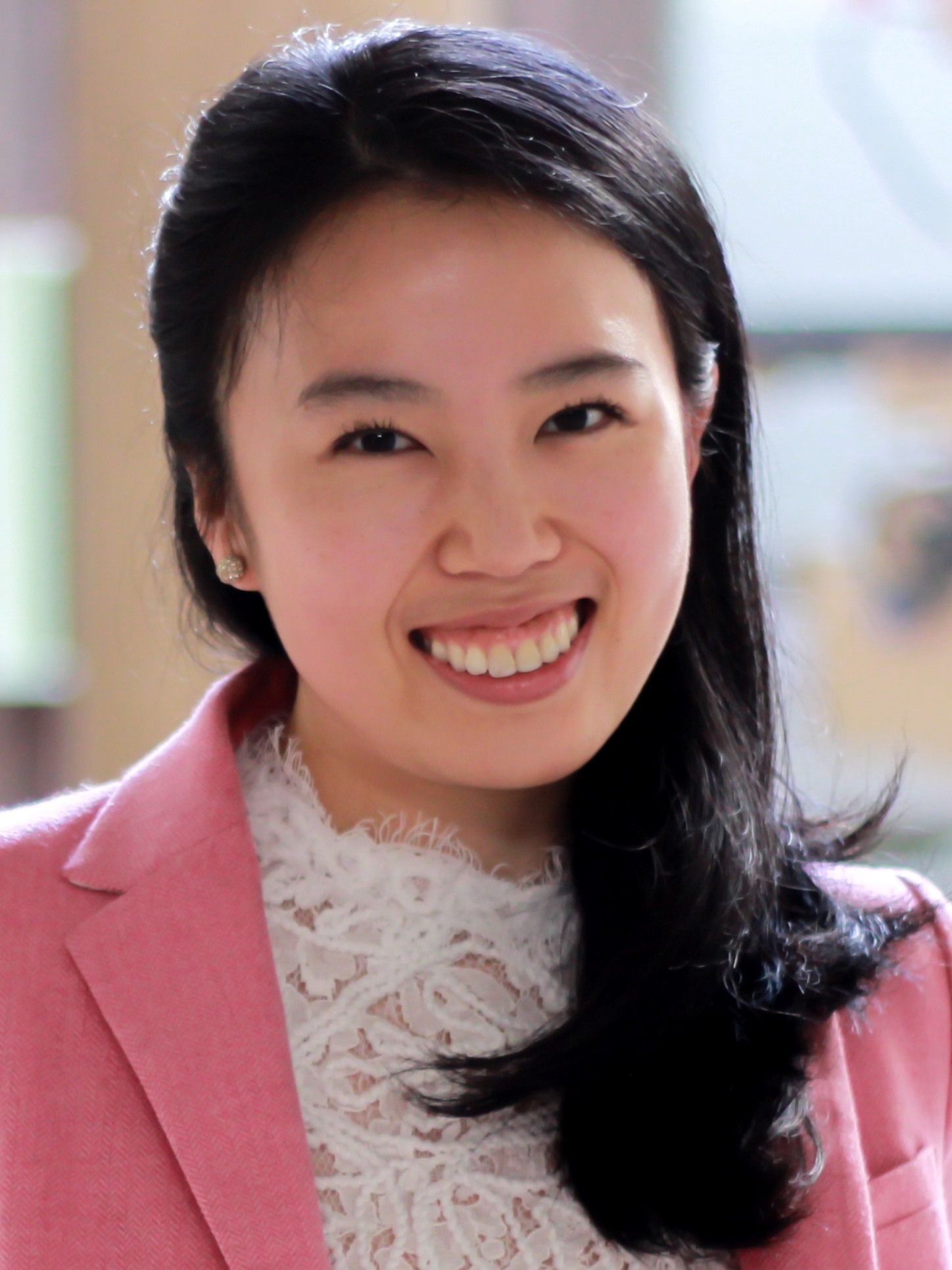 Bee Hui Yeh 
ENGIE Services U.S
Director of Marketing and Strategy 
Bee shapes comprehensive energy and sustainability programs that deliver educational, economic, and environmentally beneficial outcomes to communities around the world.
Whether for Big Oil or with non-profits, she's connected clean energy investments to STEM education opportunities, workforce development programs, and community engagement around sustainability for long-term results.

Today, Bee Hui pairs her public sector experience and research to lead the charge on building better cities. These local government programs are not only resilient from an energy, water and resource perspective, but they also create inclusive, connected, and equitable outcomes for communities across the country.
Prior to ENGIE, Bee Hui worked at Chevron Corporation in strategic planning, and led various consulting engagements focused on corporate social responsibility for private sector and non-profit clients, including Hershey's, Wells Fargo, and Hewlett Packard.

In the community, Bee Hui finds ways to prove that the triple bottom line exists.  She led the creation of a social enterprise business model at The Bread Project (a Berkeley based workforce development organization) and has been an active supporter of the Women's Initiative for Self-Employment (a neighborhood business school that builds the entrepreneurial capacity of women to achieve self-sufficiency).  In addition, she's spearheaded the professional development of hundreds of colleagues through her time as Director of Products and Programs at the Corporate Asian American Employee Network. 
​ 
Bee Hui earned her Bachelor's from the Haas School of Business at UC Berkeley, and a Master's in Sustainability and Environmental Management from Harvard University; her thesis research produced a model that optimizes clean technology implementation for international development, specifically in rural areas and island communities.
Refunds are available until 48 hours in advance of the event. 
Attendee List
Sort by:
Date
Save This Event
When & Where

Google (new address)
Moffett Place Building 1
1155 Borregas Avenue
Sunnyvale, CA 94089


Saturday, November 3, 2018 from 8:30 AM to 5:00 PM (PDT)
Add to my calendar
Organizer
Women in Cleantech and Sustainability (WCS) fosters an influential network of professionals to further the roles of women in growing the green economy and making a positive impact on the environment. WCS was founded in 2011 by Lisa Ann Pinkerton.