Tybee Island's Official Charity Beach Redfish Tournament. Georgia's Largest Beach Fishing Tournament. Adult & Youth Divisions.
About this event
5th Annual Tybee Island Charity Redfish Tournament
$55 - Regular registration
$35 - Kids registration ( Registration will be completed at the check in tent, parent or guardian must accompany youth anglers )
Tournament rules are as follows
Date: Nov 7, 8
Registration at 7am
First Cast at 8am
Lines in at 5pm on Nov 7 & 4pm on Nov 8
1)Live, Frozen & Artificials baits are allowed
2)Location: North Beach, Tybee Island. Registration Tent will be in the North Beach parking lot. Fishing area will start at 100 yards to the left of the North Beach jetties and run the beach till 3rd street. Additional space will be provided based on number of participants.
3)This is a CPR (catch, photo, release) event so contestants must have their fish measured by an official then safely released 
4)Anglers must have current Georgia Saltwater Fishing License
5)Winner is determined by longest Redfish (Tie breaker goes toward the fish with the most spots) We will have official measurers stationed all along the beach to help measure and safely release.
6) 2 Pole Limit
7) Top 3 places receive CASH & PRIZES
Calcutta/Added Entry - Largest Bluefish of Tournament In addition to our regular prize money, any angler 18 years of age or older registered in the tournament may enter this level for $10.00. 100% of the monies collected will be paid back to the Largest Bluefish in the tournament.
This is a CPR event so we will recommend that only circle hooks will be allowed if using live or cut bait.
About The Charity
The GS Miracle an amazing fundraising organization benefitting the Children's Hospital of Georgia (a proud member of The Children's Miracle Network).
Over the year's our family friendly charity fishing tournament has been able to raise funding & awareness to incredible causes such as, The American Cancer Society of Georgia, The Alzheimer's Association of Georgia, APEX Harbor Adventures & more amazing non-profit organizations.
We are extremely excited to partner with the GS Miracle to aid in helping countless families going through tough times finding funding for the ever growing cost of healthcare for children with life threatening heart disorders, cancer & neurological diseases.
100% of all funds raised go directly to the Children's Hospital of Georgia.
Every day, Children's Hospital of Georgia treat:
• 80 kids in the ER
• 12 kids for diabetes
• 15 kids for cancer
• 42 babies in the NICU
• Perform 25-30 surgeries
Join us in supporting and celebrating the Children's Hospital of Georgia's 20 years of Healing, Hope & Miracles.
HOTEL DISCOUNT UPDATE
1) Beachside Colony Resort
All rates include all taxes cleaning fee and two nights
- Two nights - 3 B/R condo $424.29
- Two nights - 2 B/R condo $394.09
- Two nights - 1 B/R condo $364.59
All rates have been discounted plus 20% of for all! Please see website Beachside Colony Resort 1800 786 0770 or 912 786 4535. Code: Spot Tail Bass 1234! https://beachsidecolony.com/
2) Hotel Tybee
- $89/night King Bed-Inlandview
- $99/night 2 Queen Beds-Inlandview
- $89/night King Bed-Sand Duneview
- $99/night 2 Queen Beds-Sand Duneview
- $109/night King Bed-Partial Oceanview
- $129/night 2 Queen Beds-Partial Oceanview
- $149/night King Bed-Oceanview
- $159/night 2 Queen Beds-Oceanview
Complimentary parking for hotel guests. All non-hotel guests will be subject to $30.00/day parking fee. 72 hour prior to arrival cancellation policy. Rates are based on 2 adults. Destination Fee per room per night is waived for this group.
Promo Code: tirft2020 WWW.HOTELTYBEE.COM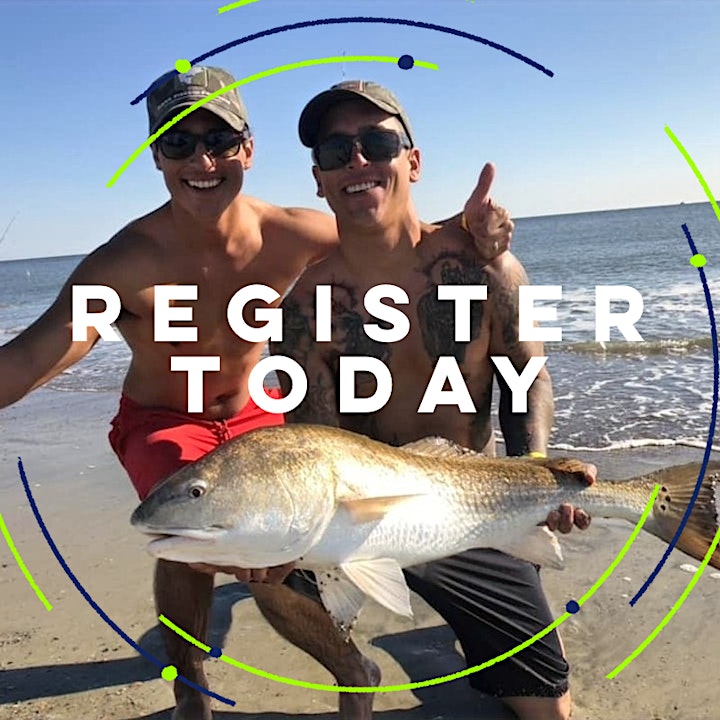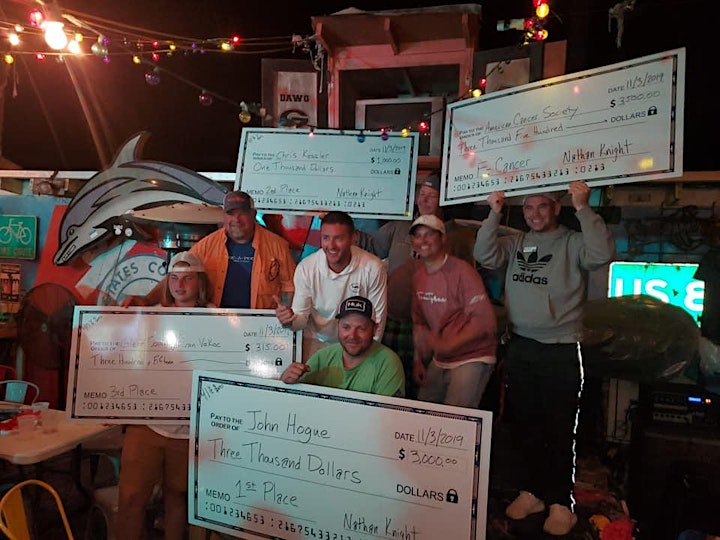 Organizer of 5th Annual Tybee Island Charity Redfish Tournament