5th Annual Trill Comedy Festival

Thursday, October 19, 2017 at 7:00 PM

-

Sunday, October 22, 2017 at 10:30 PM (CDT)
Event Details
2017 TRILL COMEDY FESTIVAL - TrillComedy.com
Presented by Station Theater
Houston's most dynamic and diverse comedy festival features 10 shows with more than 120 comedians performing improv, sketch comedy, stand-up comedy, performance art, variety shows and more.
The best way to see the Trill Comedy Festival is the PASS TO THE UNIVERSE OF EVERYTHING! This pass includes every show at the 2017 Trill Comedy Festival - 10 shows, 20+ hours of comedy! It's a honkin' $150 value - only $80 advance purchase / $90 at the door! Only 30 festival passes available! Get yours now! 
Individual show tickets are also available for $12 advance purchase / $15 at the door. Nightly passes are also available. 
This year's festival features performers from Atlanta GA, Austin TX, Baltimore MD, Brooklyn NY, Chicago IL, Houston TX, Lafayette LA, Lincoln NE, Los Angeles CA, San Antonio TX, and Oklahoma City, OK. 
 Click here for the complete 2017 Trill Comedy Festival Line-Up
---
FESTIVAL HIGHLIGHTS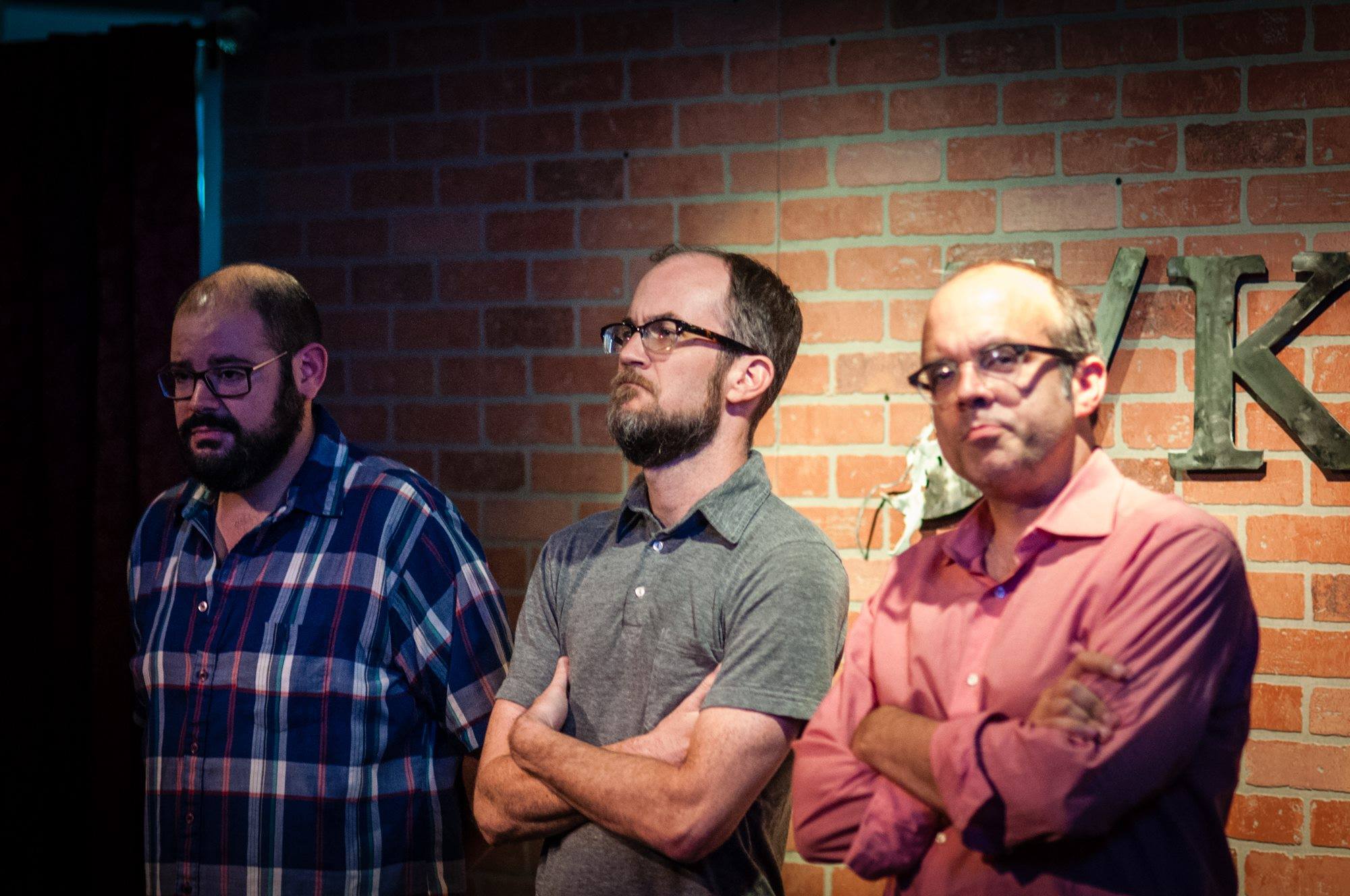 SATURDAY, 9:00PM
Fuckable (UCB Los Angeles)
Fuckable is a 3 person improv team based out of the Upright Citizens Brigade Theatre - Los Angeles. Three of the most iconically masculine specimens possible do a set of long-form improv.
They are Will Hines (Crazy Ex-Girlfriend, Broad City, Brooklyn 99), Mel Cowan (Reno 911!, Parks & Recreation), and Jonny Svarzbein (The Guys from The Internet).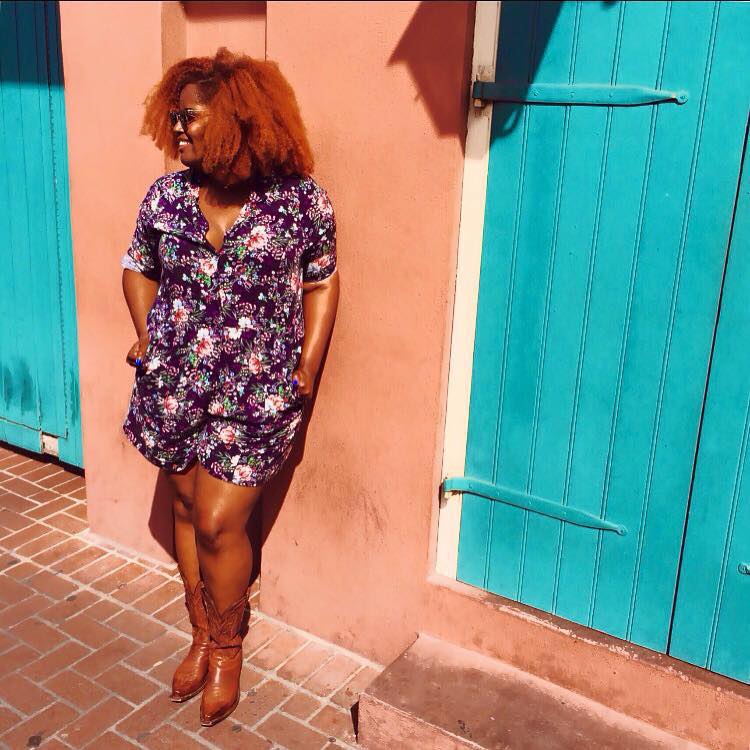 SUNDAY, 9:00PM
The Supernova
featuring special guest Kam Franklin of The Suffers!
The Supernova is Station Theater's signature improv form and Houston's longest-running long form improv show. Each week, the Supernova cast invites a special guest each week to tell true, personal stories in a one-on-one interview format. Those stories are molded and reshaped into original improvised comedy.
Kam Franklin is the lead vocalist for the gulf coast soul band, The Suffers. She has been publicly singing since age 5, and she is a 3-time recipient of the Houston Press Music Award for Best Female Vocalist. She has performed with The Houston Symphony, and she has been featured in Buzzfeed, Refinery 29, and Nylon for her unique sense of style. With The Suffers, she has performed on The Late Show with David Letterman, the Daily Show with Trevor Noah, and Jimmy Kimmel Live. She is also a very active participant in the Houston music scene. She has put on multiple events that have featured up and coming acts from around the Houston area, and she is always coming up with new and creative ways to represent the city while performing with The Suffers around the world.
Click here for the complete 2017 Trill Comedy Festival Line-Up
---
All Tickets are General Admission | All shows BYOB
Station Theater | 1230 Houston Avenue, Houston, TX 77007

Street parking is available on Dart Street or at the neighboring Montalbano Tire & Auto Service after 7pm. Please be mindful when parking in front of area homes as some driveways are difficult to see.
Trill Comedy Festival  is sponsored by Station Theater, JINYA Ramen Bar, Saint Arnold Brewing Company, and 8th Dimension Comics & Games. 
Save This Event
Organizer
Station Theater
With a full lineup of intelligent yet irreverent stand-up, sketch and improv, Station Theater is Houston's home for independent comedy. Station's ever-growing pool of improv and sketch comedy troupes delight audiences every Thursday through Saturday.
Station's comedy conservatory offers workshops and classes in long form improv, sketch comedy, stand-up comedy as well as other areas of performance art.
Station is available for corporate training programs and private events.
SIGNATURE SHOWS
STRUCTURE: THURSDAYS – 8:30PM
Structure features seasoned comedians working together to create an improvised interwoven comedic performance that explores human nature and the absurdity of life—all based on an audience suggestion. This weekly powerhouse show is Station's nod to great traditional forms of improv.
SUPERNOVA FEATURING LOTERÍA: FRIDAYS – 8:30PM
Starting off the night is the Lotería, Station's Show left to chance. Seasoned performers, beginning improvisers, and audience volunteers are randomly selected and placed into groups to perform together for the first time ever. The Lotería is never predictable and always entertaining.
Then, the Supernova cast, Station's premier house team, performs improv based on a volunteer's stories. Whether they are a prominent icon of the Houston arts scene, a special guest from around the country, or an audience volunteer, the Supernova cast takes an astronomically funny look at the catastrophic events of life.
DARK MATTER: FRIDAYS – 10:00PM
Late-Night Improv Comedy. Unhindered Imagination.
SYZYGY: SATURDAYS – 8:30PM
Get ready to blast off with Syzygy, Station's Saturday show that will take you to the moon and back. During Syzygy, three different back-to-back hilarious comedic groups will put on a one-of-a-kind show that we know you'll enjoy.
SINGULARITY: SATURDAYS - 10:00PM
Each month during Singularity, a comedic act headlines the show preceded by talented comedic opening acts of their choice. 
________________________________________________
TICKET REFUND/EXCHANGE POLICY
If you have pre-purchased tickets online, please arrive 15 min before showtime to guarantee the best seating. If you have not arrived 5 minutes prior to the start of the show, your tickets may be released to accomodate patrons on the waitlist. 
Ticket policies: http://www.stationtheater.com/shows/ticket-policies-information 
Tickets are non-refundable, though we are happy to transfer tickets to a different show when possible. If you have questions, please email info@stationtheater.com. 
5th Annual Trill Comedy Festival