Description
Our fifth annual TechJobsLA Job Fair is moving to late summer. Meet and greet with companies and recruiters directly one to one. We're also offering a selection of free and paid workshops to help intermediate and advanced designers and developers extend their skills.
This event gives you the opportunity to meet several of the top names in UX talent staffing one on one. Hear first-hand where the job market is going and receive professional coaching advice targeted to your needs.

To prepare you even more, Vitamin T and Artisan Creative are sponsoring a workshop on interviewing techniques and a session offering portfolio reviews.
Workshops/Talks
UCLA Extension instructor Evelyn Masso's will present "Designing for Physical Interactivity" at 1 pm (main classroom)

"Tiny Habits + UX" talk (inspired by BJ Fogg) by Raymond Soon. His first talk on the same subject at SoCalUX Camp was well received, and we're excited to see his second iteration at 1 pm (conference room).

Digital Entertainment panel
We're also putting together a diverse panel with high-level leaders from major entertainment companies.
Panelists include:

• Dan Greaney, Producer on The Simpsons/Fox
• Jinsoo An, Virtual Reality/Mobile Manager for NFL
• Thomas Rigler, Everybody Walk/Kaiser and CityWalk/KCET/PBS
• Arturo Perez, Kluge Interactive
• Michelle Chin, Senior UX Manager at Disney
• Just added: Kim Adelman, UCLA Extension Instuctor for Entertainment Studies, and previously Fox Movie Channel
This panel discussion will be moderated by Luetrell Toler.
Sponsors this year include: UCLA Extensions, Vitamin T, and Artisan Creative who will all have sponsor tables!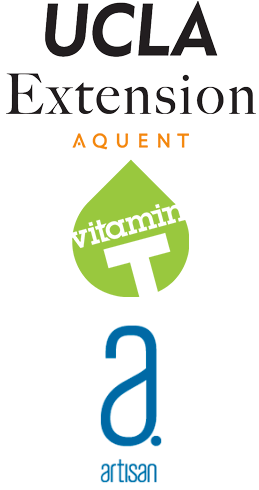 UCLA Extension offers an "Advanced Web and Interaction Design Certificate" Program that we're excited to partner up with.
More sponsor booths to be announced soon.

Previous year sponsors have included Amazon, M-Go, AEG, Saatchi & Saatchi, Yahoo, DirecTV, Deluxe, Kluge Interactive, Yahoo! and many more!
Special Thanks to BLANKSPACES for hosting us!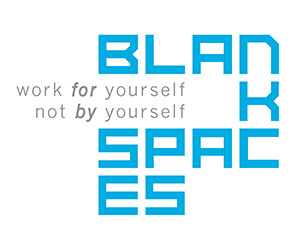 Community Partners: Girl Develop It Los Angles, LAUX Meetup Group, OCUX and more coming!