This event provides a forum for global leaders in human nutrition to outline the latest consensus on all aspects of seafood nutrition.
About this event
BACK TO BASICS: SEAFOOD FOR HEALTH
THE SEAFOOD NUTRITION PARTNERSHIP'S SCIENTIFIC NUTRITION ADVISORY COUNCIL IS DELIGHTED TO HOST THE 5TH ANNUAL STATE OF THE SCIENCE SYMPOSIUM ON THURSDAY, SEPTEMBER 23, 2021. THIS YEAR'S EVENT IS A HYBRID EVENT! YOU WILL BE ABLE TO CHOOSE YOUR OPTIONS EITHER TO ATTEND IN PERSON OR VIRTUALLY.
Please visit the official conference page for more speaker information and details.
This program produced by the SNP Scientific Nutrition Advisory Council brings together experts in this space. Educational presentations will merge technical analysis and accessible information for non-specialists. Attendees include scientists, nutrition policy experts, registered dietitians, industry leaders, non-profit leaders, Congressional representatives, federal agency representatives, and more.
This symposium was made possible by: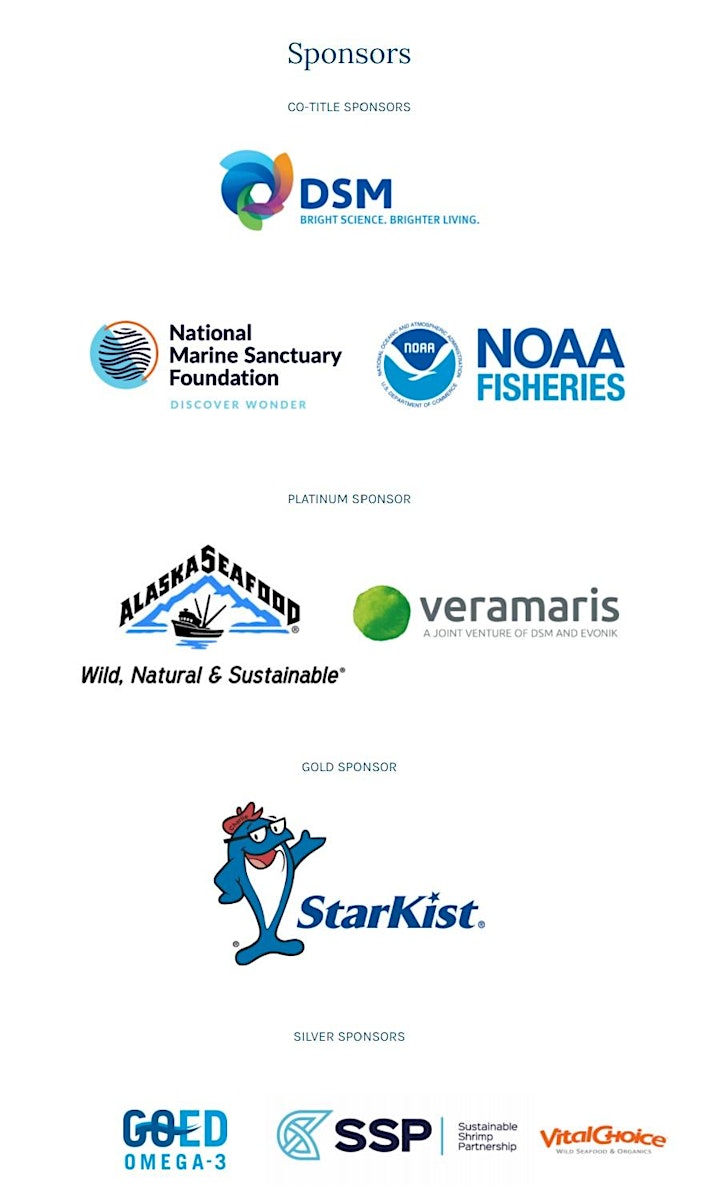 In-Person Liability Waiver
By participating in Seafood Nutrition Partnership's in-person event, you understand that travel and gathering involve the risk of sickness, including sickness from COVID-19. You (and on behalf of your guest(s)) waive and release Seafood Nutrition Partnership and its sponsors, and their employees and affiliates, from and against claims, liabilities, and expenses arising from injury, sickness, or death from contraction or spread of COVID-19 or other communicable diseases due to travel to or attendance at an event sponsored by Seafood Nutrition Partnership.
You will take necessary precautions while at the event including, but not limited to, being vaccinated, engaging in appropriate social interactions, and following any regulations set forth by the organization. You agree to not attend the event if you feel ill or had recent exposure to a COVID-19 Case.
Organizer of 5TH ANNUAL STATE OF THE SCIENCE SYMPOSIUM (Hybrid)
Seafood Nutrition Partnership (SNP) is the leading 501(c)3 non-profit organization in the U.S. building awareness of the health and nutritional benefits of seafood. SNP is addressing the country's public health crisis through education outreach programs that inspire Americans to incorporate more seafood and omega-3s into their diets for improved health as per USDA Dietary Guidelines.