5th Annual Sonia Balliet-Heidenreich 5k Run/Walk

Saturday, September 27, 2014 from 10:00 AM to 1:00 PM (CDT)
Event Details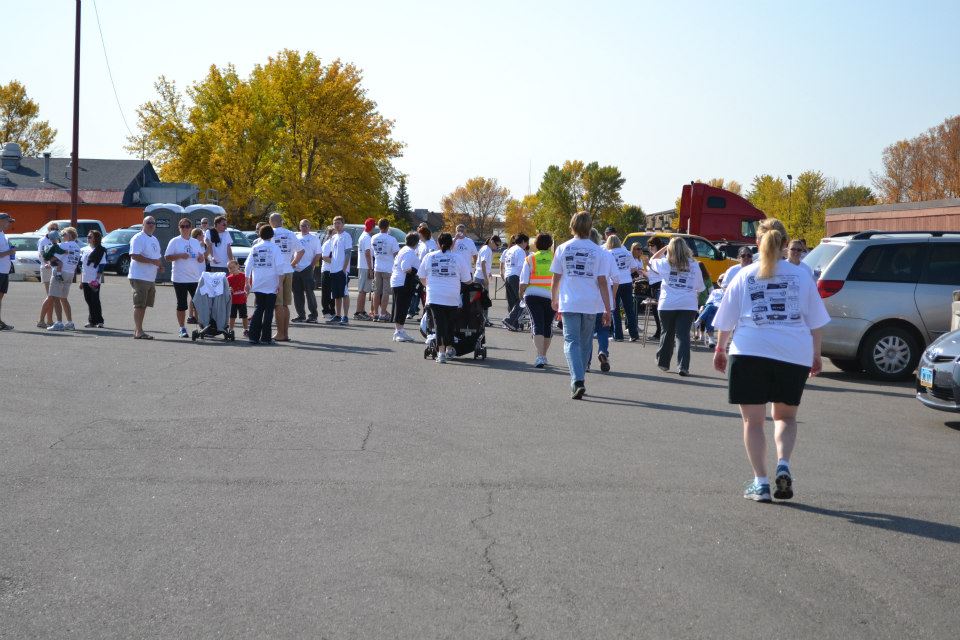 Sonia Balliet-Heidenreich was diagnosed with CF at five months of age. She spent her life in and out of doctors' offices for both routine check-ups and prolonged intravenous doses of antibiotics to fight persistent lung infections. She spent nearly 4 hours a day taking medications, undergoing medical treatments and cleaning and preparing for the next round of treatments. In addition, she spent numerous nights/days traveling to clinics and hospitals where she could receive proper care at a location accredited for cystic fibrosis patients. Even while spending a great portion of her life fighting her own illness, she still spent her days helping others with CF through blogs, online support groups, over the phone, and through e-mail. Even during the last months of her life when the infections in her lungs were overwhelming her she still continued to support the CF community.
Sonia died on May 1, 2010, at 32 years of age, and it is because of her tremendous efforts to help better the lives of those living with CF, that we have dedicated an annual 5k run/walk to her, and continue her legacy of bettering the quality of life of those living with CF by raising funds for the CFA of ND.
We're returning to our "roots" and bringing the race back to Brunsdale Park for a fun, family friendly atmosphere! We hope to see you there!
Funds raised at this event are used to help individuals and families living with Cystic Fibrosis in North Dakota pay for life-saving medications, funds support groups and offers college scholarships to youth with CF. Thank you for your generous support!
Registration online is preferred, but can also be mailed to CFA, 921 S. 9th St., Bismarck, ND 58504. You may also register the day of the race, however, payment must be cash or check.
All participants will receive a T shirt and a $3 Happy Joe's buffet after the race.
Thank You To Our Sponsors:

Please contact Pam at development.cfa@midconetwork.com for sponsorship opportunities and questions.
When & Where

Brunsdale Park
1702 27th Avenue S
Fargo, ND 58103


Saturday, September 27, 2014 from 10:00 AM to 1:00 PM (CDT)
Add to my calendar
Organizer
The Cystic Fibrosis Association of North Dakota (CFA) devotes its time and financial resources to helping North Dakotans with cystic fibrosis (CF) and their families to breathe easier by:
Assisting with the costs of medications and medical equipment not covered by insurance
Providing funding for lung transplants
Providing financial assistance to those traveling for medical care

Providing college scholarships so young people with cystic fibrosis can focus on studies, and not compromise their education because they need jobs to support their educational endeavors
Informing the public about cystic fibrosis and current research
Lobbying to protect individuals with CF and their families from undergoing undue hardship and ensuring their right to receive health care coverage.
 
The CFA is a statewide non-profit corporation. It is not affiliated with any national or international parent organization, nor does it receive any government assistance.