Description
***ONLINE REGISTRATION HAS ENDED, PLEASE REGISTER IN PERSON AT FRONT RANGE BBQ AT 6PM!****
When: Thur. Nov., 16th, 6:30-8:30
Where: Front Range BBQ
What: 5th Annual Rock Paper Scissors Tournament
Battle of the Brews: New Belgium Brewing vs Oskar Blues,
A benefit for the nonprofit UpaDowna
How: participants donate $10/competitor to UpaDowna and sign up to play for either Team New Belgium or Team Oskar Blues! 24 people per team. FREE for spectators!
Thank you to our Sponsors: Colorado Springs Orthopaedic Group, Front Range BBQ, New Belgium Brewing, Oskar Blues Brewery, D-Rock.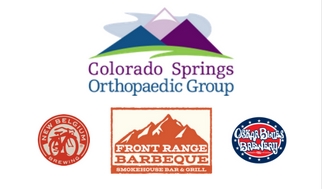 Thank you to our celebrity refs: Coba from 103.9 RXP, Elizabeth from Elevation Outdoors Magazine, and Jason from Lincoln St. Barbers!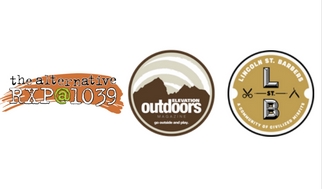 Join UpaDowna as we host a face off between breweries, New Belgium vs Oskar Blues! This throwdown will be hosted at Front Range BBQ from 6:30-8:30pm on Thursday, Nov., 16th! Enjoy DJ D-Rock playing beats the whole time, beer and food specials, plus prizes for the winners! Who will come out on top as the BEST rock rambling, paper punching, scissor slinger?? Find out by signing up, or just hang out in the crowd to cheer on your favorite hand ninja!

It works like this:

-Sign up here to represent a team (New Belgium or Oskar Blues). $10 entry fee/person benefiting UpaDowna
-Show up and show off your mad, hand ninja skillz! Sign-in will begin at 6pm with competition starting at 6:30pm SHARP.

Rules:
The Throws:There are three permissible "throws" in RPS: Rock, Paper and ScissorsRock crushes scissors, scissors cuts paper, and paper covers rock. There are NO exceptions. When two players "shoot" the same throw, it is a stalemate and they must throw again. After three "ties" players may be subjected to a friendly/fun punishment.

-Rock can be thrown any way as long as the fist is clenched
-Scissors is formed with your index finger and middle finger extended and shaped like a "V". It can be thrown horizontally or vertically.
-Paper is formed by extending all your fingers out. It is always delivered horizontally with palm down.
-The "Pump" consists of closing a fist, holding it out in front of your body with elbow bent at a 45 degree angle, and thrusting it up and down three times. This must be done in sync with the opposing player.
-The "Shoot" is when a player actually delivers the throw. It comes after the first three pumps ie: "one, two three, SHOOT!". The delivery of the shoot must be in sync with the opponent. If the shoot or the pump is not in sync at any time, the referee may declare the action dead, or penalize the player at fault. (Penalties have ranged from push-ups to quacking like a chicken and other fun torture!)
-Two out of three wins the match until finals.
-All referees' calls are final.

Brackets: Two brackets of 24, double elimination.