Description
Housing Authority of the City of Tampa's 5th Annual Race to End Homelessness- Lives of Homeless Matter#
You must register and get tickets at http://www.thafl.com/run/
You cannot register on EventBrite for this event!
5k Bootcamp Run, 5K Run and 1 Mile Walk
Last year, $8,000 was raised that will assist families that are currently without homes. All proceeds go directly towards buying items to create care packages, blankets, clothing, move-in kits, security deposits, birth certificates, and any other necessary items that will assist families.
THA will be hosting a bootcamp style 5k race along with a regular 5k and 1 mile walk. All details can be found at www.thafl.com/run where you must register and pay for the race.
The bootcamp run will have 10 different exercises along the 5k trail.
Please see the details below on how to donate or sign up for our race!!!! Make a difference in someone's life.
It is a great event and one you will not forget!
Register as an individual or group. Groups can have no more than 5 runners. If signing up as a group, you can come dressed in a theme of your choice.
The 5k Bootcamp race is a 5k run combined with bootcamp style exercises or just run a 5K. There will also be a one mile walk.
Pick up registration packets: February 15th, 2019 at 5301 West Cypress Street from 8 am to 6 pm or the day of the race

Online registration ends February 15th 2019 at 5pm. You can still participate on the day of the event if you miss the registration deadline, but must be there by 8 am to register and must pay by cash only. T-shirt may or may not be available.

5k run will be chip timed. Race starts at 9 am. The race course is established as a 3.1 mile boot camp style. You can choose to run a regular 5k or be challenged by running a 5k with a twist of different exercises.

All ages are eligible to run or walk.

All runners/walkers will receive a T-shirt and medals. There will be a prize 5k Overall and a prize for 1st place in men and women.

Refreshments served during and after run.

Vendors and DJ on site

Rain or shine. No refund will be provided

If you are unable to participate, consider becoming a sponsor for the event. Minimum sponsorship amount is $100. All sponsor names will be placed on T-shirts and websites. If you are going to sponsor, the cut-off date in order to get your information on the T-shirt is January 15th, 2019.

Other items of interest that can be dropped off at the event for the homeless are the following: Pair of socks, ear plugs, canned foods, rain jacket, any type of food gift cards, bus passes, etc.
SPONSORS LAST YEAR:
Tampa Bay Trane, Ed Morse Cadillac, Cody Fowler Davis Personal Injury Lawyers, P.A., Roni Group, LLC, Mandi's AngelCakes, CGI Federal Inc, Unique Car Service, Johnson Controls Inc., Jissett Martinez ,THA Salon West Hair Studio & Spa, Nestlé WatersNorth America, McDonald's Caspers Co., Wrights Gourmet, Concord Rents, CarePlus Health Plans, Inc., Cabot Creamery, PrimeNet Direct Marketing Solutions, Panera Bread, Clevamindz Entertainment
Bid Dawg Runnin' Inc provides professional timing of the event
Video of outreach efforts and the Homeless Outreach https://www.facebook.com/HomelessLivesMatters/
5K Run Videos: https://www.youtube.com/channel/UCgdFf23H5XxQkCRry2qGeGw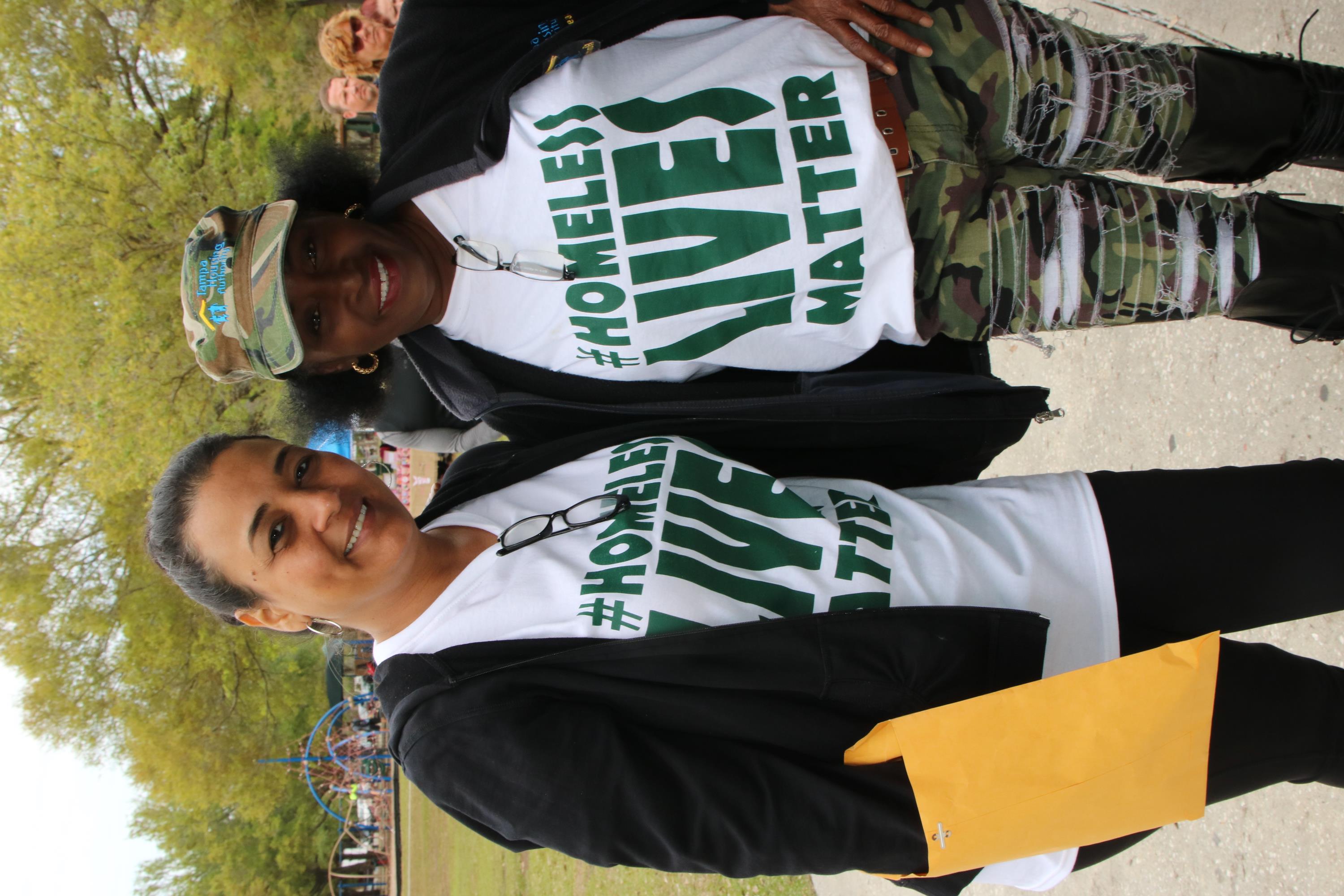 ---
---