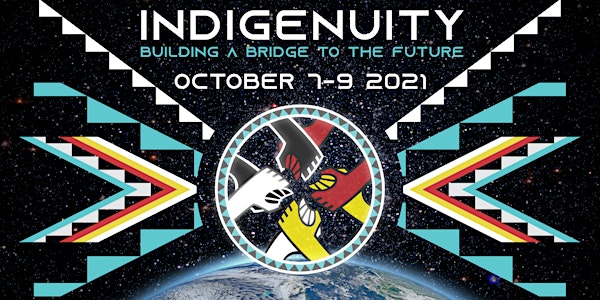 5th Annual Native American Cultural Celebration (Virtual)
Join us from October 7th through the 9th in a three-day celebration of INDIGENUITY!
Refund Policy
Contact the organizer to request a refund.
Eventbrite's fee is nonrefundable.
About this event
About NACC 2021
Join us from October 7th through the 9th in a three-day celebration of INDIGENUITY! We are bringing together indigenous people at the top of their field to share the importance of tradition and innovation. There will be astronauts, scholars, artists, authors, music, and more! Don't miss this free opportunity to see the diversity of indigenous culture and join in on the celebration!
This year's cultural celebration is founded upon Dr. Dan Wildcat's coined term, "indigenuity," which connects indigenous tradition and innovation, simply indigenous ingenuity. Dr. Wildcat is a professor at Haskell Indian Nations University in Lawrence, Kansas, and an accomplished scholar who writes on Indigenous knowledge, technology, environment, and education. Through a previous three-part series earlier in 2021, Dr. Wildcat presented these ideas as a frame of reference towards considering the land, air, and water, inspiring generations to use their gifts and talents to create a sustainable future. With our cultural celebration, we are making this connection to all discourses and disciplines.
The three-day event will host a variety of presenters, from astronauts to IndigeNerds. On October 7th through the 9th, there will be a range of workshops, presentations, and concerts that focus on these foundational ideas of indigenuity, happening at the Museum of Native American History in Bentonville, AR!
Our presenters include Dr. Dan Wildcat, Dr. Robin Wall Kimmerer, Dr. Lee Francis IV, Johnnie Jae, Johnnie Diacon, Weyodi Oldbear, and indigenous astronauts Commander John Herrington and Dr. Jose Hernandez! We will also host musical guests, Los Texmaniacs, and The Allie Lauren Project!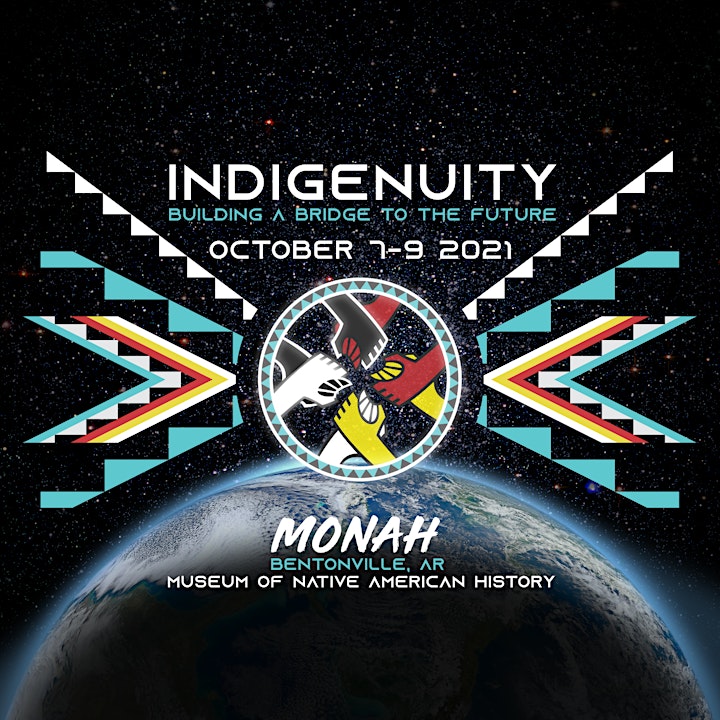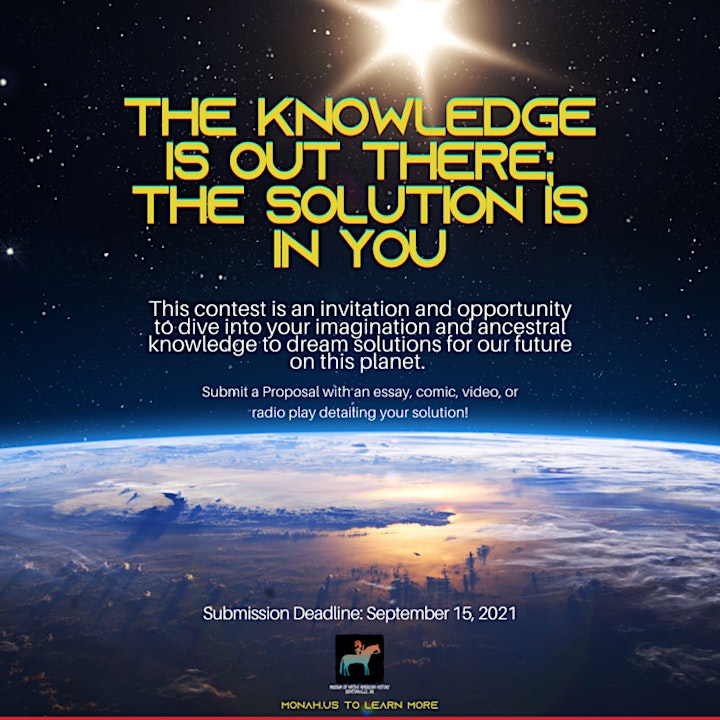 Contest:
The Knowledge is Out There; The Solution is In You - Contest
What if you could dream of a complete and sustainable concept with a purpose to heal the earth? What if you already had the knowledge and imagination to do so? We invite everyone with the imagination to listen to the messages of the Earth and cosmos to help pave a sustainable future. In the words of Dr. Dan Wildcat, the universe is full of power, and our ancestors knew this. By changing our perspective and picturing the future, we can imagine new ways of working with this power. It is critical to reverse the damages to our climate and atmosphere and find sustainable answers within the estimated 9 years. In this contest, create holistic and practical theories and find inclusive, not extractive, solutions to protect and reinvent our future. Consider all our relations: land, air, water, and community. Now is the time to reframe and reimagine our planet and see it through a different lens. Help us all to imagine a way forward.
KID'S BRACKET:
Kids 15 and under will submit a 15 page (max) project, including a 250-word proposal or 15 minutes (max) video.
ALL AGES BRACKET:
People 16 and over will submit a 30 page (max) project, including a 500-word proposal or a 30 minutes (max) video.
PRIZES: Win some cash, some cool prizes, and be interviewed on TV about your winning idea to save our planet!
DEADLINE: SEPTEMBER 15, 2021
WINNERS WILL BE ANNOUNCED ON OCTOBER 9, 2021, AT THE MUSEUM OF NATIVE AMERICAN HISTORY ON THE FINAL DAY OF THE NATIVE AMERICAN CULTURAL CELEBRATION.