5th Annual National Capital Radio & Television Museum Virtual Gala
Event Information
Refund Policy
Refunds up to 30 days before event
Eventbrite's fee is nonrefundable.
The National Capital Radio & Television Museum is be celebrating Washington D.C. and Baltimore Radio and Television Broadcast Icons.
About this Event
The National Capital Radio & Television Museum is pleased to announce the 5th Annual Ed Walker Lifetime Achievement Virtual Awards Gala, honoring the best in Radio and Television in the Washington, D.C. and Baltimore region.
For the 5th Anniversary, the museum names its 2020 Honorees: Mr. Chris Core, Retired Commentator, "Core Values" (WTOP-FM) and Deborah Weiner, Emmy Award Winning, Co Anchor of WBAL-TV evening and nightly news.
Join us for a wonderful evening as we celebrate and honor these living legends and salute them for the paths and contributions that they have made to the Broadcasting industry.
About Our Honorees: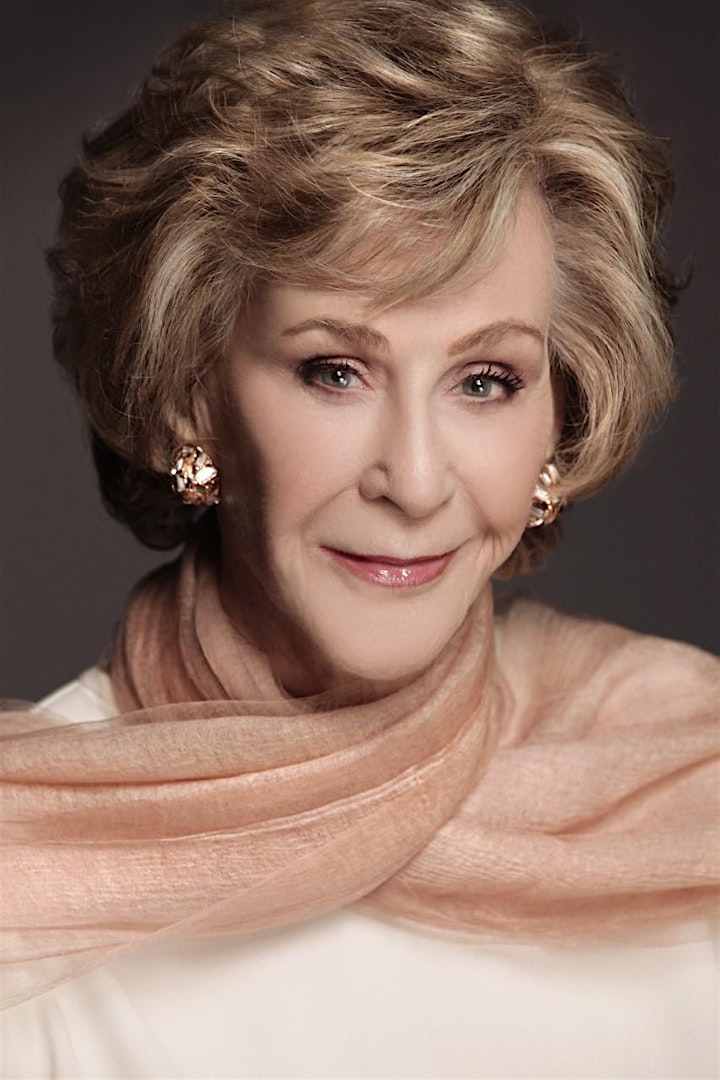 Rhea Feikin Photo Credit: MPT
Rhea Feikin is often dubbed the "First Lady" of Maryland Public Television owing to her 40-plus-year tenure and on-air presence in a variety of MPT productions.
Ms. Feikin is a Baltimore native who earned her bachelor's degree in speech pathology from the University of Maryland where she was active in university theater. She appeared in productions ranging from Hasty Heart to Wonderful Town and participated in two overseas tours to U.S. Air Force bases from Iceland to the Azores.
Upon graduation, she was the recipient of the Hale Award for the outstanding drama student. After a short stint as a speech therapist for the Baltimore City Schools, she began her career at WBAL-TV, first with an educational program, Betty Better Speech, and then with a children's program, Miss Rhea and Sunshine, in which she not only appeared but for which she also served as writer and producer. She later went on to do the weather report and hosted a game show for the Maryland Lottery.
After leaving WBAL, Ms. Feikin began her freelance career. Her first job at Maryland Public Television was on Consumer Survival Kit, an MPT production that aired during the 1970s.
In early 2020 Rhea retired from MTP, but during her tenure she served as host for other MPT productions including ArtWorks This Week and MPT On Location. In addition to the above, Ms. Feiken was the host of the station's on-air membership drives, anchored the MPT's Artworks series, and served as the host of Chesapeake Collectibles.
Ms. Feikin serves as honorary chair of MPT's current comprehensive fundraising campaign. She has also served on the boards of the Baltimore School for the Arts, the Gordon Center for Performing Arts, the United Cerebral Palsy Foundation, and the Baltimore County Adult Education Committee.
She was a founder of Baltimore's Center Stage in 1963.
Ms. Feikin was inducted into the Gold Circle of the National Academy of Television Arts and Sciences' National Capital Chesapeake Bay Chapter in recognition of 50 years of regional broadcasting excellence; was the recipient of the Women in Film and Video's Charm City Award; and was named to Maryland's Top 100 Women by The Daily Record newspaper.
Hers was the first star unveiled when MPT created its Walk of Fame in 2010. Ms. Feikin's star serves as permanent recognition of her years of service with distinction to public television and the greater Maryland community.
Ms. Feikin has two children – a son, Daniel Feikin, a physician, and a daughter, Jennifer Feikin, an attorney.
She resides in Baltimore.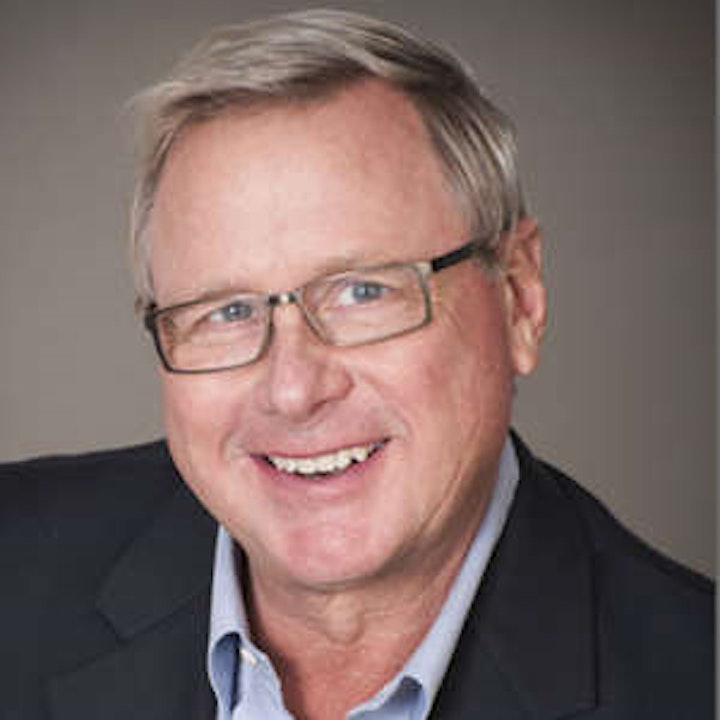 Chris Core Photo Credit: WTOP-FM
Chris Core was raised in Clinton, Iowa and graduated from the University of Wisconsin. He was recruited by the USIA to work at The Voice of America in Washington.
Core's 51 year radio career includes stints at KROS in Clinton, WIBA in Madison, the VOA, WMAL and WTOP. Additionally he did freelance work for the POTUS channel of Sirius-XM, Wall Street Journal Radio, as well as the ABC radio network. Core also did part time work for channels 7, 9, and 50 in Washington.
His big break was being paired will Bill Trumbull for 20 years at WMAL. The Trumbull and Core Show was an afternoon ratings hit for its entire run. In 2008, Core was hired to do commentary for WTOP. His daily pieces were dubbed "Core Values". He received his highest professional honor in 2009 when he was awarded the National Edward R. Murrow Award for writing.
Core has a daughter, Tabitha, who teaches elementary school in the Bronx. He and his wife Anne and their Chihuahua now live on the beach in Pass-A-Grille, Florida.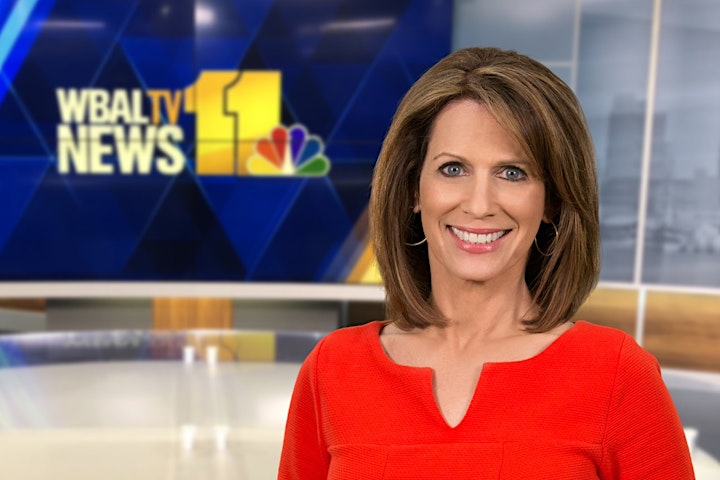 Deborah Weiner: Photo Credit: WBAL-TV
Deborah Weiner prides herself on this personal truth – the job of working in television news since 1987 has never once felt like a day at work. Deborah co-anchors WBAL-TV 11 News weeknights at 6 and 11 p.m. and produces reports for the 11 News I-Team.
Deborah is a Baltimore native, having grown up in Pikesville and graduated from The Park School of Baltimore. She is a 1986 graduate of Northwestern University in Evanston, Illinois. She also earned her master's degree from the Medill School of Journalism at Northwestern University.
Deborah's first television job was at WYFF-TV in Greenville, South Carolina. She also worked at WBFF-TV in Baltimore as a reporter and anchor. In 1994, she took the leap to network news, working for ABC NEWS as a Washington Correspondent.
In May 2002, Deborah joined WBAL-TV's special projects unit and the WBAL-TV 11 News I-Team, covering a variety of topics from politics to crime to social justice. In 2005, Deborah and her colleagues produced an hour-long documentary called "Survivors Among Us," featuring the stories of local Holocaust survivors. In 2012, they produced the documentary, "Rebounding from Loss," which profiled a Baltimore high school basketball team after the tragic loss of one of their players.
Deborah has won numerous Emmy awards for in-depth reporting and writing along with many other industry accolades. Among her greatest honor is the prestigious Alfred I. duPont-Columbia University Award, which was awarded for her investigation of Baltimore's juvenile justice system.
Deborah is the daughter of a retired television talk-show producer and a prolific litigator. She and her attorney husband live in Baltimore City and are the parents of two grown children.
About The National Capital Radio and Television Museum.
The National Capital Radio & Television Museum operates in Bowie, Maryland, and also curates continuing exhibits elsewhere. Opened in 1999, the Museum is open to visitors three days a week.
Explore radio from Marconi's earliest wireless telegraph to the primitive crystal sets of the 1920s, from Depression-era cathedrals and post-War plastic portables to the development of radio with pictures (a.k.a. television). The museum is located in the 1906 Harmel House, an old storekeeper's residence in the village of Mitchellville, a section of modern south Bowie.
In conjunction with the City of Bowie, The National Capital Radio & Television Museum presents the history of broadcasting, a medium which so dramatically shaped our lives from the 1920s to today Our goal is to continue to teach all generations about the importance of broadcasting and the concepts behind today's broadcasting technology. For more information visit www.ncrtv.org
Date and Time
Location
Refund Policy
Refunds up to 30 days before event
Eventbrite's fee is nonrefundable.