Description
Register for an unforgettable experience in raising Muslim women's voices in the literary landscape on November 9, 2019 in Minneapolis, MN! Lunch, entertainment, and lots of uplifting sisterhood awaits!
Pre-conference writing workshops are scheduled at Daybreak Bookshop & Gathering Space 720 Washington Ave Minneapolis, MN 55414 on Friday, November 9th at 6-8pm (included in the conference ticket).
SCHEDULE CHANGE: Daybreak Literary Awards will be celebrated at a formal ceremony DURING the conference on Saturday, November 9th instead of a separate program at Daybreak.

Muslim Women's Literary Conference Saturday November 9th Theme
Contemporary Challenges Facing Muslim Writers and Readers
MWLC Panels
Lit Sisterhood
Enrich your day with this inter-generational discussion featuring mother-daughter author duo Umm Juwayriyah & Juwayriyah Ayed, discussing the gaps in Muslim women's culture and community and expanding and bridging our narrative, with actionable steps for collaboration and healthy literary sisterhood.
Tackling Taboos: Elephant on the Page
What do a YA novelist, poetess, and movie-maker have in common? They're taking on the critical realities that hide in Muslim communities by creating a path for others that helps them connect, learn, and grow though creative literary avenues.
Digital Identities: Beyond the Username
Jenny Triplett and Dr. Saadia Mian will foray into the world of digital identities to discuss healthy ways of managing personal and professional lifestyles online. Meet these incredible internationally-acclaimed Muslim women who are using their platforms to create positive cultural change.
Embracing the Inner Critic: Workshop on Overcoming Challenges & Publishing
What is stopping you from taking charge of your writing destiny? Do you find the world of publishing an intimidating jungle that can't be reckoned with? This panel conversation will provide you with valuable guidance on overcoming your inner critic and making your dreams come true.
The Daybreak Story: How a couple of middle-aged women woke up one morning and decided to publish books (and it was NOT 1973)
That's exactly what happened. This hilarious panel will pull back the curtain on Dr. Tamara Gray and Najiyah Maxfield's foray into the world of writing and publishing as devout women of faith. Register today to tickle your funny bone and learn from their journey!
Literary Cannonballs: Muslim Women & Literary Legitimacy
Whether you're writing a Facebook post, a strongly-worded email, or trying to change government laws - writers from all sides of the pen are tackling important issues and building positive cultural change. Join us to explore what creates literary legitimacy.
Spirituality & Acadamia: Spiritual Hearts & Academic Minds
Join Dr. Tamara Gray and local MN Muslim female chaplains at the 5th Annual Muslim Women's Literary Conference! This panel is ideal for any woman who is learning the art of balancing academia and spirituality in and out of class.
MWLC Speakers List
Dr. Tamara Gray
Kaltun Karani
Najiyah Maxfield
Maryam 'Umm Juwayriyah' Sullivan
Juwayriyah Ayed
Dr. Saadia Mian
Khadijah Rashid
Nusaiba Imady
Jenny Triplett
Tayyaba Syed
Sara Bawany
Louma Sebaihi
Huda bint Adnan
Afshan Malik
Asma Nizami
MWLC Testimonials:
"I didn't think I would benefit as much as I did from the conference because I am not an author or serious writer. I was wrong! My voice matters, period." Maha Gaafar
"The speakers took me into a whole different realm of understanding on the impact of our authentic narratives as Muslim women. [The panels] encouraged me to be a better me!" Eman Manigat
"Created to provide a platform to celebrate, promote, and encourage Muslim women writers, MWLC is a fantastic initiative for the ever-growing niche of Muslim women with literary ambitions." Zainab bint Younus

"Daybreak Press lets women recognise their identities by taking a firm hold of their own narrative." Fatimah Gomez

"Admittedly, this conference with brilliant, hard-working Muslim women did more than motivate me to write; it increased my interest in reading Islamic stories and writing for purpose, rather than achievement." Shereen Hakim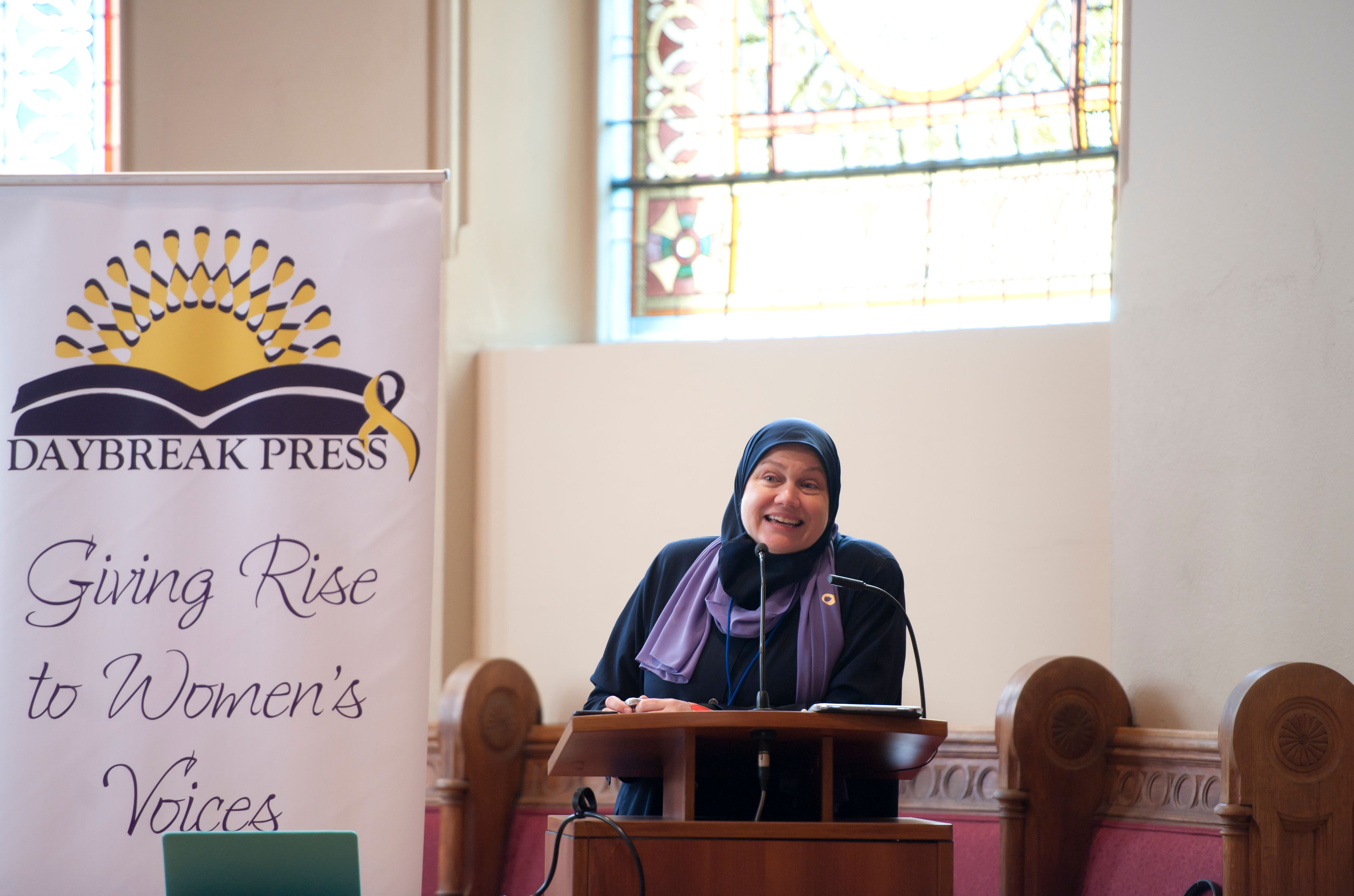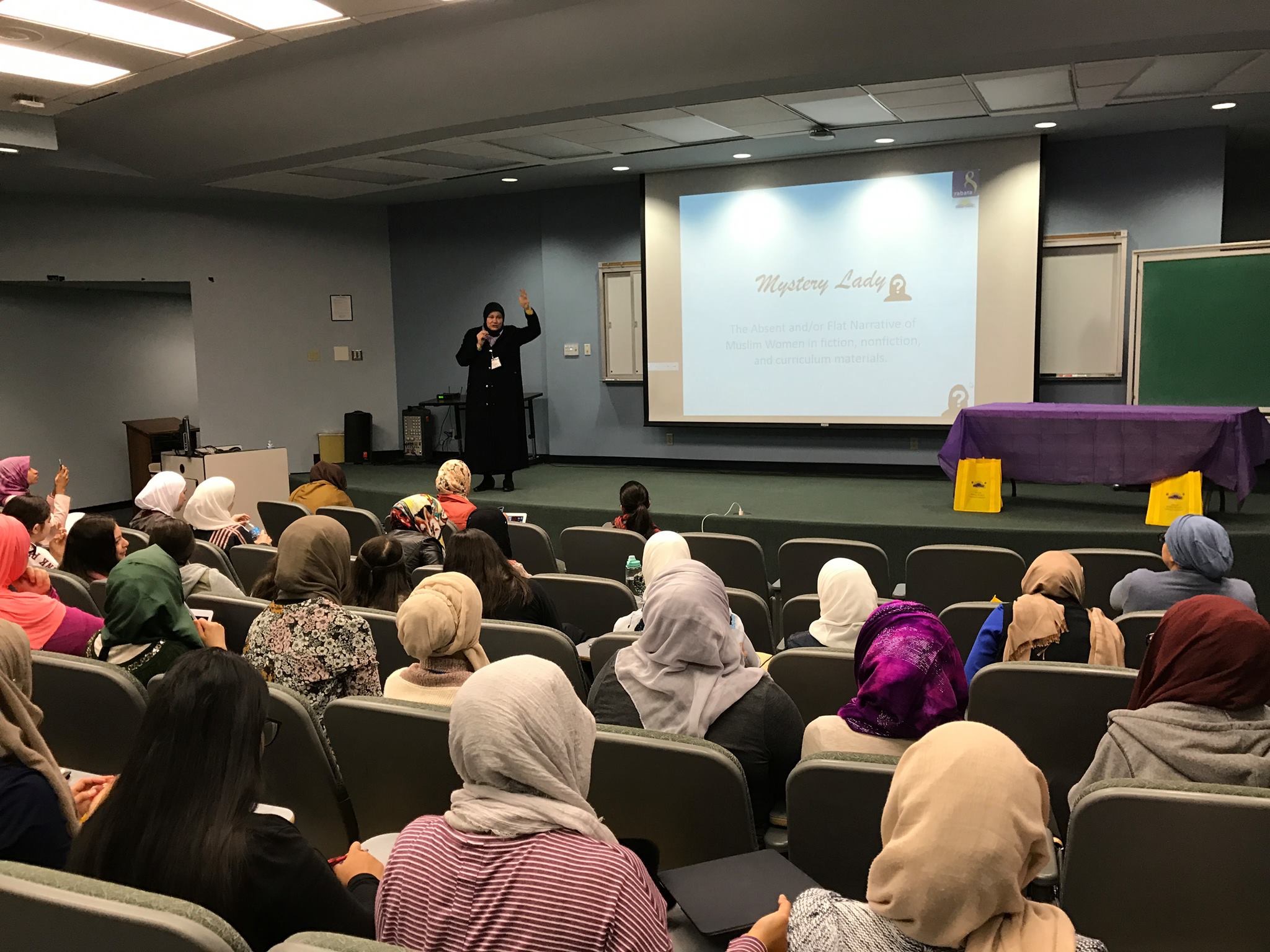 Thank you to our partners!