Actions and Detail Panel
5th Annual Michigan Inventors Expo
Fri, September 15, 2017, 2:00 PM – 6:00 PM EDT
Description
Our Expo is expanding due to our record-setting event last year! This year's Expo will be taking place on Friday, September 15th and Saturday, September 16th, 2017!
Join us for a day and a half of networking, pitches and education! The 5th Annual Michigan Inventors Expo will allow you to showcase your product, participate in the Spin, Pitch & Sell contest and takeaway helpful tips for further developing your invention.
New this year, join us September 15th, 2017 from 2:00 PM - 6:00 PM for an expert round table!!
We will have 11 of the most in-demand experts sitting at different tables answering questions from local inventors. If you are not comfortable asking the questions you still can sit in at any table and listen to what other problems inventors are running into.
1. Engineering, Prototypes
2. Strategic Planning & Financial Organization
3. Team Building, Hiring Talent
4. Marketing Strategies
5. Productivity Tools
6. Patents, Legal Services
7. Free Resources
8. SBDC, Grants/Funding, Business Plan Assistance
9. SCORE
10. Packaging, Direct Sales
11. eBay, Amazon, Helpful Internet Websites
Don't miss out on this great opportunity for exposure. Space is limited - register today!
Take a look at highlights from our 2016 Expo here!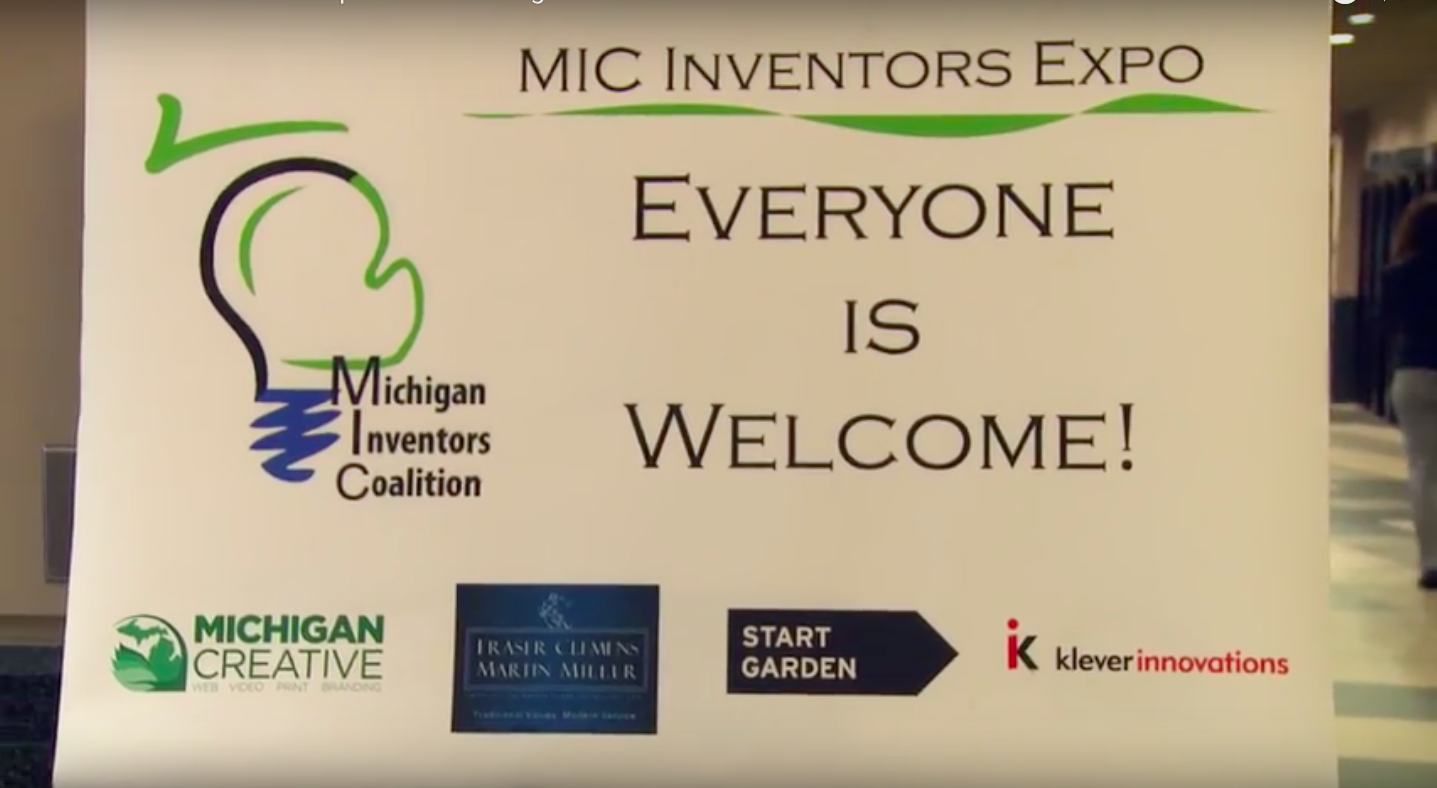 The Michigan Inventors Coalition was featured on Buy Local Michigan.
Corporate sponsorship opportunities are available as well. To obtain information, please contact Leandra Williams at leandra@stingrayadvisorygroup.com to see how your company can support this event and be showcased.
Stay tuned to our Facebook page for event updates!