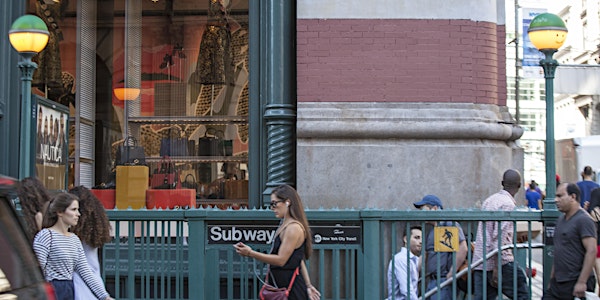 5th Annual Meeting of the SoHo Broadway Initiative
When and where
Location
BOXED 28 Mercer Street 2nd Floor New York, NY 10012
Description
The SoHo Broadway Initiative invites you to the 5th Annual Meeting!

Please join the SoHo Broadway Initiative as we bring together residents, business leaders, employees, and key stakeholders from the SoHo Broadway community to celebrate the end of our 5th year!
In addition to the We are SoHo Broadway: Living, Creating & Working presentations, we will also address typical Annual Meeting business including reports, Board elections, and Q&A, along with opportunities to catch up with your friends, neighbors, and colleagues over drinks and appetizers.
RSVP Required. While everyone is welcome to join our celebration, only registered members of the Initiative may vote at the meeting. Eligible property owners, commercial tenants, or residents within the district who submit a completed Membership Registration Form are considered a member. YOU MUST REGISTER AS A MEMBER TO VOTE. Please see our membership form HERE. Member registration closes on June 14th.
5:45 p.m. – Doors Open
6:00 to 6:30 p.m. – Meet and Greet Reception

6:30 to 8:00 p.m. – Meeting Program

8:00 to 8:30 p.m. – Closing Reception