Description
5th Annual Maslenitsa Festival in Cleveland!
When: Sunday, March 3rd, 2019 between 12 pm and 3 pm
Where: Rockefeller Park Greenhouse, 750 E 88th St., Cleveland, OH 44108
Admission: Free
Food and beverages: per price list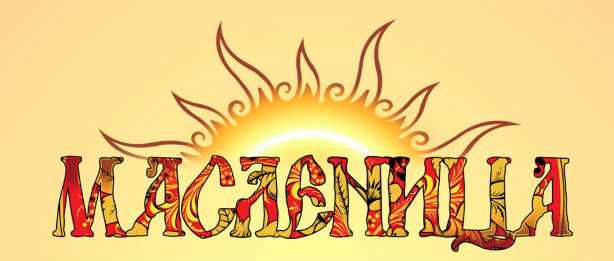 Colorful, tasteful, joyful Maslenitsa is returning to Cleveland!
Sunday, March 3rd 12:00pm - 3:00pm
The Russian Cultural Garden of Cleveland and the Cleveland Cultural Garden Federation Present
The 5th Annual "Russian Maslenitsa" Celebration!!!
In the program:
Delicious pancakes, hot tea from Russian Samovar, authentic sweet herbal beverage, ice cream, caviar

Pancake – Blini - Cook-Off for the best pancakes Contest

Russian Shashlyk - the Meat-on-the-stick

Russian folk music

Russian Karaoke, Cuyahoga Cossacks, Paprika Girls dancing group

Russian-theme Dress and Russian Shawl Babushka Beauty contest!

Photos with Matryoshkas and Maslenitsa symbols

Family photo in the Russian costumes

Non-stop entertainment: games, contests, face painting, crafts, dancing, souvenirs, arts and fun for the whole family
Please join us to celebrate Maslenitsa festival and support the Russian Cultural Garden!
Admission – FREE!
Food and souvenirs – per price list.
Rockefeller Park Greenhouse, 750 East 88th Street, Cleveland, OH 44106
Free Parking along the street and in the Sam Miller Park across the street from the Rockefeller Park Greenhouse
Come hungry: it will be plenty of food: pancakes - home made Russian Blini with delicious toppings, Russian Shashlyk - Meat-on-the-stick, and caviar!
Bring your favorite Russian shawl and take part in the Babushka contest
Wear your most colorful clothes, masks or folk costumes, bring your Carnival spirit, and grab a chance to win the costume contest.
Get ready to enjoy the first class entertainment: Russian songs to listen to and to sing along! Dance with Paprika Girls!
Bring the whole family and let your kids play the outdoor games, color the books, take costumed pictures (costumes may be borrowed right there).
www.RussianGarden.org board@RussianGarden.org
www.facebook.com/groups/russiangarden
216.512.0505 440.263.2951