Description
We regret to inform you that the Main Line Parent Education Fair has been cancelled, we invite all interested in learning about local schools and enrichment programs to join us for the Phildelphia Family Education Fair at the National Constitution Center on 9/25/16. Attendees must register in advance and bring their printed ticket for that event. Please join our Main Line Parent Community Group on Facebook to be a part of our LIVE Main Line Parent Digital Education Fair (an event taking place on Facebook, from the comfort of your home!) so you can chat with the schools that were registered for the Education Fair- ask your questions, learn about their programs, and interact with representatives in real time! The Main Line Parent Early Childhood Education Fair will take place on February 5, 2017 keep an eye on our email newsletters for more details!
---
The 5th Annual Main Line Parent Education Fair offers the easiest way to learn about the amazing schools and educational enrichment programs in your neighborhood and beyond. Get to know the Main Line's BEST schools and educational enrichment programs on a personal level, and discover the best fit to help your child excel.
Meet Preschools!
Connect with Public, Private, Parochial Schools!
Get to Know Educational Enrichment Programs!
A celebration of thinkers big and small, the Main Line Parent Education Fair will focus on supporting the needs of families with students in Pre-K through the elementary school years. In addition to providing one-on-one time with members of the admissions staff from local schools, the event will feature hands-on "imagination stations" for your student to dive into science, and art with creative discovery projects at the event.
Main Line Parent will give away several educational raffle prizes, host round table discussions with local education consultants and testing professionals to answer your questions (or help you to ASK the right questions), all while introducing you to our trusted friends in admissions from over 30 local preschools, schools, and local educational enrichment companies.
---
2016 EXHIBITORS
Schools-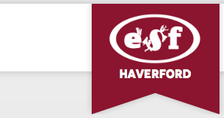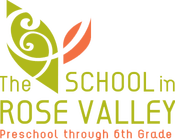 ---
NEW THIS YEAR: VIP School Literature & Gifts Bags for Supporting Members!
Supporting Members receive an annual subscription to our magazine AND at this event will get a canvas tote STUFFED with our partner schools' literature and GIFTS from local family-friendly businesses.
Schools and educational enrichment organizations can learn more about this opportunity at familyfocusmedia.com/edu.
Win your share of Educational Prizes by registering for this FREE event and attending the Main Line Parent Education Fair this fall.