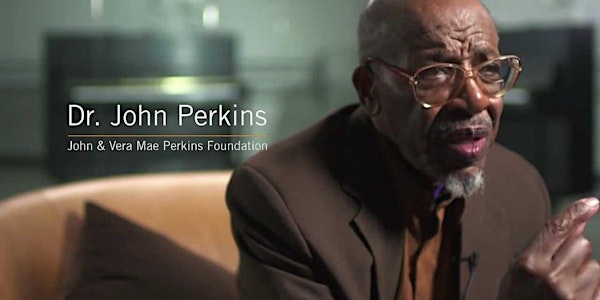 5th Annual Launch Out Conference
When and where
Location
St. Peters AMEZ Church 617 Queen Street New Bern, NC 28561
Description
The 5th Annual Launch Out Conference
Join us for topics that include: community development ideas, racial reconciliation, think tank action planning, partnership development, leadership training, and much more.
Our guest speaker is Dr. John Perkins, Co-founder of Christian Community Development Association and former NC Senator Malcolm Graham (the brother of Mrs. Cynthia Graham Hurd who was killed in Mother Emanuel in Charleston, SC)
Other confirmed speakers include: Mikki Sager, Director, Resourceful Communities, Dr. LaVerne Reid, North Carolina Central University Public Health Department, William Brennan, Former Director of Atlanta Legal Aid's Home Defense Program, Jamie Thompson, United Methodist Church, Laura Thompson, United Methodist Church, Jennifer Tolle Whiteside, President/CEO of NC Community Foundation, Dr. Rev. Laura Early, Founding and Lead Pastor of All God's Children UMC, Sharon Bethea, Director of Network Relationships-Jobs for Life International and many others
Friday and Saturday Dr. Perkins will speak in the morning and then there will be speakers from across the state that will share how to build bridges and
move communities forward. Also, there will funders and partners in community development that will be speaking.
There will be a special racial reconciliation service on Friday at 6:00 with Dr. Perkins speaking
On Sunday there will be a service of peace and unity at 10:00am. That service will be at Peletah Ministries located at 2305 Neuse Blvd. New Bern. NC