Join us and our partners for a day of activities, art, entertainment, and educational opportunities on Brooklyn's premier green roof.
About this event
The Annual Kingsland Wildflowers Festival is Back!
We are excited to be bringing you a summer evening of programming for the 5th Annual Kingsland Wildflowers Festival! This event will include a variety of performances, hands-on activities, and educational opportunities about our green roofs. Food and beverage will be available. Admission is free and registration is not required.
Programming will include:
Multi-media visual arts & performances curated by NOoSPHERE Arts
Native plant sale and Kingsland Wildflowers harvested seed giveaway
Guided green rooftop tours
Creekside marine ecology activities
Family-friendly and educational activities
And more! Follow programming updates below.
If you'd like to support our efforts to put together this event, please register as a volunteer and we will follow up with additional details.
Detailed Programming Updates:
Ecological Activities:
Free soil testing by Urban Soils Institute. Testing for heavy metal pollution – a very common problem in Creekside communities. Bring a soil sample! (We recommend the best way to bring a small sample is in a clear plastic sandwich bag.)
Compost collection by Big Reuse
Demonstrations Temboo on how to use soil-monitoring technology and explore sensors on Kingsland Wildflowers
Creekside marine ecology activities with @newtowncreek and @bronxriveralliance, such as exploring water quality testing & monitoring
Tabling by NYC DEP Green Infrastructure & Education teams to learn about NYC's waters and ways to get involved
Creating harvested seed packets to take home from Kingsland Wildflowers & Eagle Street Rooftop Farm
Family-Friendly Activities
A mobile library BK Story Voyager for kids to explore from (St. Nick's Alliance)
Hunters Point Library will be giving away educational library kits for kids
Learning how to bike for kids with the Kids Ride Club (An Official program of Woodhull Hospital)
Coloring activities for kids with North Brooklyn Parks Alliance
Examining "Critters from the Creek" activities with NCA
Arm painting with Hello Face Painting
Arts content curated by NOoSPHERE Arts
Musical Acts:
Visual Arts:
Performance Art:
DANCE co-organized with CreateART:
Video Projections
Tabling by:
Ahnklave Arts Alliance https://www.ankhlave.org/
Brooklyn Greenway Initiative https://www.brooklyngreenway.org/
Big Reuse https://www.bigreuse.org/
BK Story Voyager https://www.bkstoryvoyager.org/
Friends of Bushwick Inlet Park https://bushwickinletpark.org/
Brooklyn Grange https://www.brooklyngrangefarm.com
Bronx River Alliance https://bronxriver.org/
NYC DEP https://www1.nyc.gov/site/dep/index.page
Eagle Street Rooftop Farms https://rooftopfarms.org/
Greenpoint YMCA https://ymcanyc.org/locations/greenpoint-ymca
Hunter's Point Library https://www.queenslibrary.org/about-us/locations/hunters-point
Kids Ride Club (an official bike program Woodhull hospital)
North Brooklyn Community Boat Club https://northbrooklynboatclub.org/
North Brooklyn Mutual Aid https://northbrooklynmutualaid.org/
North Brooklyn Neighbors https://northbrooklynneighbors.org/
North Brooklyn Parks Alliance https://nbkparks.org/
NYC Audubon https://www.nycaudubon.org/
Sane Energy https://www.saneenergy.org/
Soil and Water Conservation District https://www.soilandwater.nyc/
Temboo https://temboo.com/
Urban Soils Institute https://urbansoils.org/
Transportation Alternatives https://www.transalt.org/
Polinators + Microscopes https://www.nyms.org/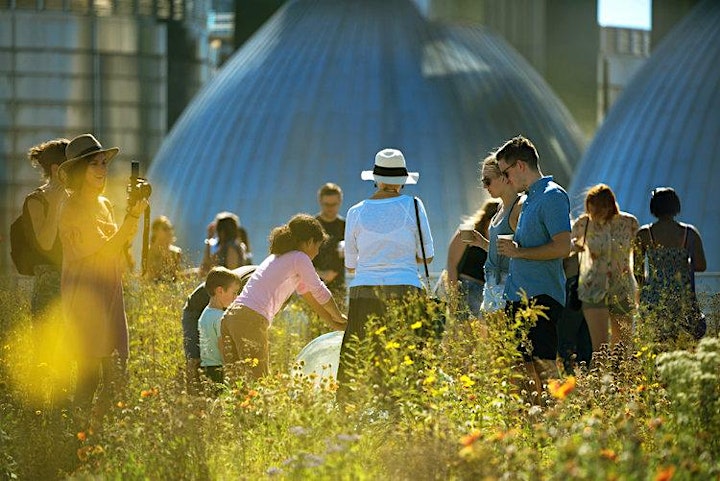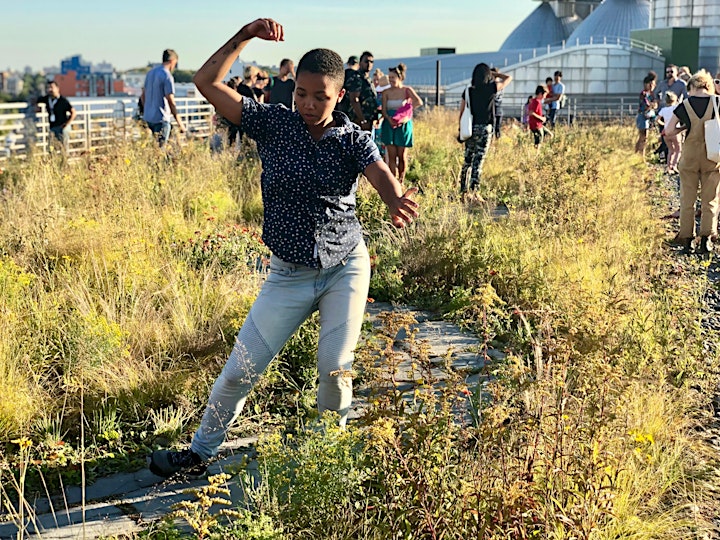 Organizer of 5th Annual Kingsland Wildflowers Festival
The Newtown Creek Alliance is a community-based organization dedicated to restoring, revealing and revitalizing Newtown Creek. 
The Newtown Creek Alliance represents the interests of community residents and local businesses who are dedicated to restoring community health, water quality, habitat, access, and vibrant water-dependent commerce along Newtown Creek. Since 2002, the Alliance has served as a catalyst and channel for effective community action and our efforts have made a positive and enduring impact on the health and quality of life of Creek-side communities.