Description
Khem Comic Fest is a convention, festival, and celebration. Our goal of the event is to use comic books, animation, films, and popular culture to develop youth literacy and expression through S.T.E.A.M. (Science, Technology, Engineering, Arts and Math). Hence, we created a festival that will feature and promote creators of comics, animation, books, film, and other media with a focus on people of color; culture, concepts, and interests. Our festival is for everyone and a diverse networking event for professionals as well as enthusiasts to aspire, inspire and appreciate people of color contributions as it relates to Popular Arts media. KHEM COMIC FEST is not limited to comics. Our events highlight other literary genres like speculative fiction, as well as video games, collectible toys and models, films/documentaries, and all other media related to the Popular Arts.

KHEM COMIC FEST will also provide relevant, engaging, informative entertainment and professional networking opportunities for the Newark community. Among the attractions provided are interactive activities which include; Animation Film Festival, Comic Book Marketplace, Comic Book workshops, Panel Discussions, Screenings, and Gaming Lounge. Our organization works with its community partners to promote awareness of the competition and the many activities taking place to serve as a bridge to bring the community together.
Support a great cause.
April is National Autism Awareness Month. Khem Comic Fest wants to bring awareness to Autism, inclusion, and self-determination for all and assure that regardless of ability you are able to "Unlock the Hero within You". As part of Khem Comic Fest efforts, we want to donate a portion of our ticket sales to Autism Speaks for advance research into causes and better interventions for autism spectrum disorder and related conditions.
---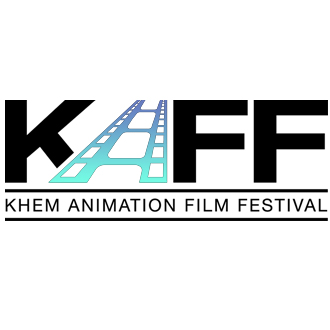 Khem Animation Film Festival/Awards Show
Khem Animation Film Festival (KAFF) the newest addition to the Khem Comic Book Festival to acknowledge and celebrate the outstanding creative talent we have within Animation, VFX and gaming industries. KAFF will have animation short film screenings throughout the day and an Award's Ceremony in the evening. The Award's ceremony will take place at the Express Newark (inside the Hahnes & Co.) in Newark, NJ on Saturday the 13th of April 2019.
The KAFF mission is to promote public awareness of animation and the opportunities for minorities within the profession.
The KAFF is an independent event putting together an international competition of talented filmmakers and groundbreaking stories, from traditional hand drawing to the new century techniques of design.
Our passion for animated films stimulate from being raised in the '80s with Saturday Morning Cartoons, and we want to celebrate those who create them.
For more information go to http://filmfreeway.com/kaff