5th Annual Hawaii Shorts Film Screening at the Waikiki Aquarium
Description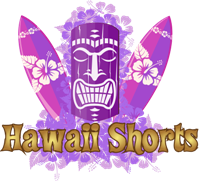 From the producer of Los Angeles, New York, Toronto, Austin, and Euro International Short Film Festivals comes the 5th annual Hawaii International Shorts Films Festival at the Waikiki Aquarium. Hawaii Shorts International Film Festival showcases the best short films and its filmmakers from around the world.
Bring a picnic dinner and a blanket and join us on the Aquarium lawn for an evening under the stars! This is a FREE family friendly, alcohol free event.
Featuring short films like Gwala Rising from producers Jennifer Shoemaker, Niquole Esters and Director/Writer: Stephani Gordon
Gwala Rising in the Bwanabwana Islands depicts the revitalization of traditional conservation practices in the islands of Papua New Guinea. The community of Anagusa Island is combating the effects of climate change and protecting the coral reefs they rely on using gwala: the traditional practice of setting aside a reef or forest area to allow the ecosystem to recover. Gwala is helping the community of Anagusa Island prosper - empowering men and women with improved access to food and livelihoods.
6:00 pm Doors Open and Picnic on the Lawn

7:00 pm Start of Short Films
Go to the Hawaii Shorts International Film Festival website for additonal information.
Sponsored in part by: