Description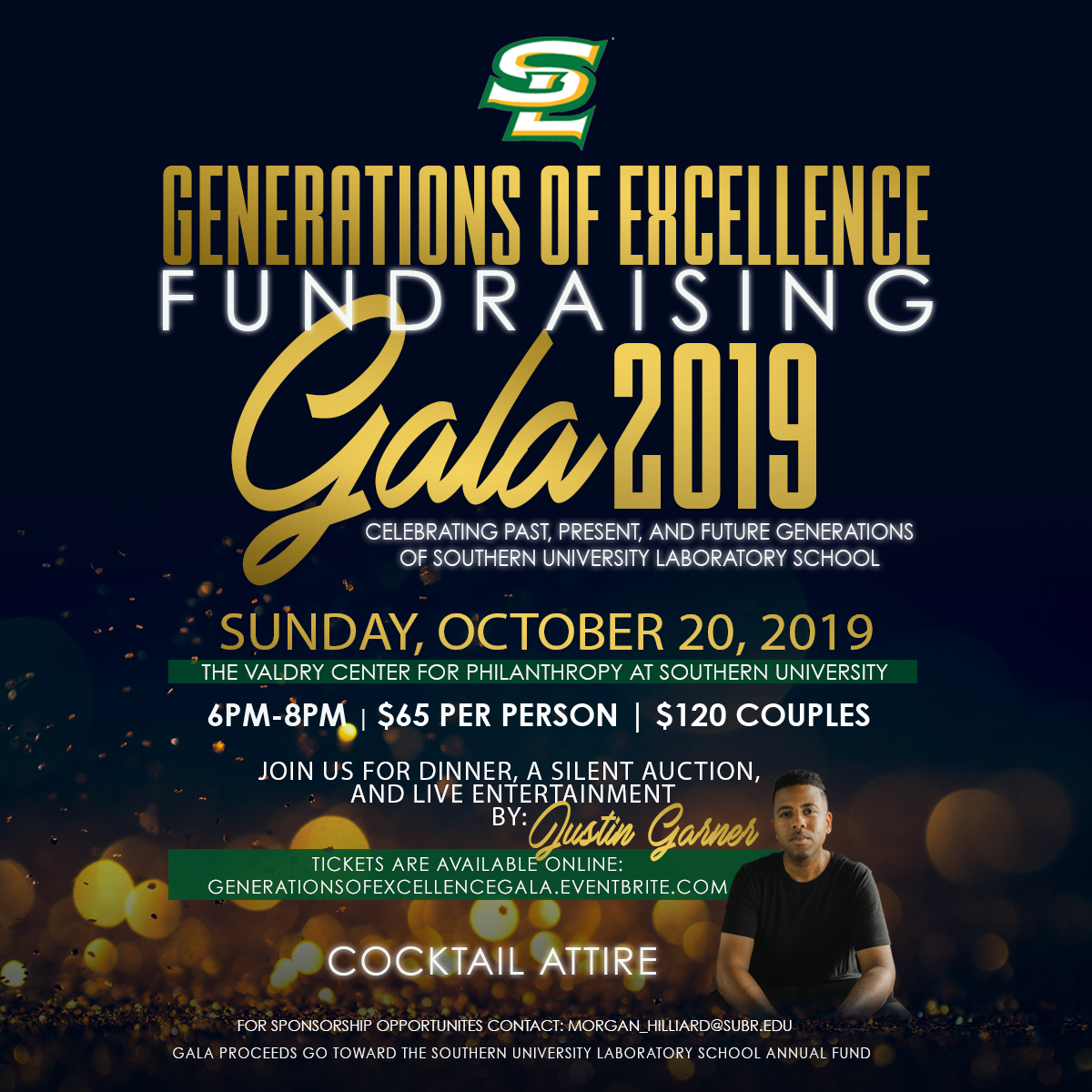 On behalf of Southern University Laboratory School, we are pleased to announce the 5th Annual "Generations of Excellence" Fundraising Gala on Sunday, October 20, 2019, at 6:00pm, at the Valdry Center for Philanthropy at Southern University! This event will include an awards ceremony, dinner, silent auction, and live entertainment by Southern Lab's very own Justin Garner!
The gala theme of "Generations of Excellence" honors the Lab School's history, community spirit and partnerships. We will be recognizing the "Superheroes" of the Lab School Family. Superheroes are students, teachers, alumni and community partners who have achieved academic success, donated in-kind, volunteerism and/or financial commitments.
The gala proceeds go toward the Southern University Laboratory School Annual Fund.
To nominate someone to be recognized, please fill out this nomination form in its entirety by August 31, 2019 https://forms.gle/ak9jkH55WSQnpo669
Sponsorship opportunities available, email morgan_hilliard@subr.edu
General Admission Ticket $65
General Admission Ticket - Couples $120