5th Annual Culturally Responsive Teaching and Learning Conference
Description
At our 5th Annual Culturally Responsive Teaching Conference we will bring together educators, students, community organizations and others from across the nation to share information, scholarship and best practices in culturally responsive teaching.
Our conference theme: The 82%: White Educators, Educators of Color, and Diverse Student Bodies
This year our conference spans two days: Thursday, March 21 and Friday, March 22 with a pre-conference CRT-L Institute on Wednesday, March 20, 2019.
Our keynote speaker for Thursday, March 21, is Dr. Gretchen Rudham, Associate Professor of English, teaching across both the Accelerated Learning and Honors programs at the Community College of Baltimore County. Examining race and dominance is central to her teaching and research.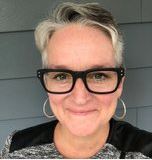 Our keynote speaker for Friday, March 22, is Dr. Christopher Emdin, Associate Professor in the Department of Mathematics, Science and Technology at Teachers College, Columbia University. Associate Director of the Institute for Urban and Minority Education. The creator of the #HipHopEd social media movement and Science Genius B.A.T.T.L.E.S., author of the Urban Science Education for the Hip-Hop Generation and the New York Times Best Seller, For White folks Who Teach in the Hood and the Rest of Ya'll Too.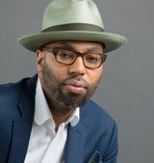 Plan on joining us now! For more conference details and schedule, visit our website at www.CRT-cc.org. Schedule is subject to change. Final schedule will be posted as conference date nears.
NOTE: Ticket price includes continental breakfast, all-you-can-eat lunch buffet, afternoon coffee/tea service and free parking.
GROUP REGISTRATIONS: If you are registering a group of people with one transaction, please be sure to provide the name of each person attending so that the appropriate name tags will be available the day of the conference.
HOTEL ACCOMMODATIONS: A block of rooms has been secured at the Maritime Conference Center at a rate of $125 a night (single/double occupancy) and includes a hot breakfast. https://book.b4checkin.com/chameleon/mccbwi/rlp/CCBC2
CONFERENCE CONTACTS: Conference Chair Jadi Omowale, jomowale@ccbcmd.edu, 443-840-3886; Director of Intercultural Engagement Tamisha Ponder, tponder@ccbcmd.edu, 443-840-1382; CRT-L Institute Facilitator David Truscello, dtruscello@ccbcmd.edu, 443-840-3901; or Conference Assistant Penny Sorrick, psorrick@ccbcmd.edu, 443-840-2123
Visit www.CRT-cc.org for conference updates, to submit proposals, and to register for the conference.
Registration in Eventbrite (by credit card) will end on Monday, March 18, 2019. All registrations and credit card payments must be made by this date in Eventbrite. There is no on-site registration, only a Check-In Station. Lunch will be served on Thursday and Friday. Continental breakfast will be available each morning.
If paying by check, registration must be completed by Friday, March 8, 2019, in Eventbrite followed by a check payment to CCBC (see address below.) To pay by check on Eventbrite, choose the Other Payment Options, (PAY OFFLINE) and make sure your check payment is sent promptly. Checks must be received by Friday, March 15, 2019!
Mail registration checks to: CCBC Dundalk Attn: Jadi Omowale, COMM 207, 7200 Sollers Point Rd., Baltimore, MD 21222. For questions and a CCBC W-9 please contact psorrick@ccbcmd.edu.
Absolutely no refunds will be issued after Thursday, March 14, 2019! If you paid by credit card use Eventbrite to request a refund before Thursday, March 14, 2019. Check payment, contact the organizer directly for a refund before March 14, 2019! No exceptions!
Lodging at the Maritime Conference Center - https://book.b4checkin.com/chameleon/mccbwi/rlp/CCBC2 - (or elsewhere) is not included.