5th Annual Creative Collingwood Symposium
Description
Theme: When Creativity Connects
If Steve Jobs said that "creativity is just about connecting things", let's explore what happens when we connect to our audiences, our ideas, our community and each other. Come together with other artists, educators, performers, adminstrators, volunteers, creators and entrepreneurs to hear some amazing speakers, spark new ideas and network with your peers.
Free Event | Complimentary Food & Refreshments |100 Seats | Sold-out Every Year
Meet our keynote: Erin Bury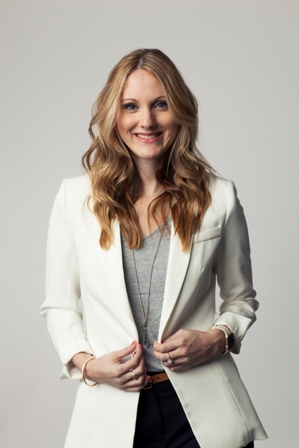 Erin Bury is a marketer, former technology journalist, and start-up enthusiast. She is currently the Managing Director at Eighty-Eight, a creative communications agency based in Toronto that works with consumer brands and technology companies including Sony Pictures Television, Telus, and PayPal. She is a monthly columnist for the Financial Post, a tech commentator on CTV News, and has been featured in publications including The New York Times, Forbes, CNN, The Toronto Star, and Canadian Business. Erin will be sharing some of the ins-and-outs of entrepreneurship and creating a killer personal brand.

Agenda:
4:30 p.m. Doors Open
5:00 p.m. Dinner
5:30 p.m. Keynote Presentation
6:30 p.m. Networking Break
7:00 p.m. Panel: Stories of Creative Entrepreneurship
8:00 p.m. Connecting in Conversation
Meet our Session Speakers:
Stories of Creative Entrepreneurship

Join 3 entrepreneurs as they share their stories of perseverance, trial and error, resilience and success. Facilitated by Sandra Kahale. Meet our Panelist (left to right): Ayrlie MacEachren, dancer, artist facilitator and expressive arts therapist, Peter Adams, visual artist, co-founder Mad and Noisy Cooperative Gallery and Deena Dolan Findlay, Chief Graphic Designer and Art Director, Escarpment Magazine.



Connecting In Conversation
Sandra Kahale, leads an innovative take on Open Space — the "unconference" format that puts people and ideas together for powerful results. In this interactive, lightly-facilitated session, you'll make new friends, exchange ideas and insights about things that matter to creative communities today, and leave with lasting connections.

Panel moderator,Sandra Kahale, brings people together to exchange ideas and insights, connect authentically, and build community.A strategic communications consultant, facilitator, and Founder of OnWord Consulting (www.onwordconsulting.com), Sandra's spirited sessions foster powerful networking and real relationships. She's known for her inquisitive mind, thought-provoking questions, and easy laugh