Description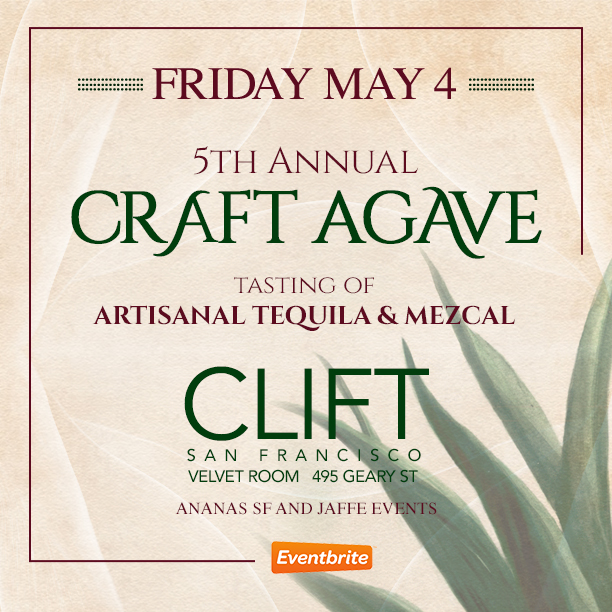 5th ANNUAL CRAFT AGAVE TEQUILA & MEZCAL TASTING
THE CLIFT HOTEL SF, VELVET ROOM
Friday May 4th, 2018
5:30 - 8PM
21+
Experience the magic of Agave, expand your palate and learn about the heritage and production of Mexico's prized spirits. Industry experts will provide samples of each brands' expressions and education during this interacting experience.
All Tequila & Mezcal brand partners will be announced on April 18, 2018.

In addition to extraordinary Agave spirits, guests will enjoy samples of Mexican beer and classic cocktails from our demonstration bar.
Revered San Francisco barman extraordinare Ethan Terry of Avion Tequila will provide expert instruction on the recipes and techniques required to create balanced cocktails at your home bar.
For your audial & visual pleasure...
Latin Jazz & Mariachi Breakbeats by Legendary Radio Personality / DJ Billy Vidal
@djbillyvidal
Original Live Art Work by Oakland Mixed Media Artist: Olympia Altimir
www.olympiaaltimir.com
@abstractednature


____________________________________________________________________________________
___________________________________________________________________
______________________________________________
Exclusive Add-On Ticket:
JOIN US FOR AN INTIMATE LIVE SHOW with ENJAMBRE
THE CLIFT HOTEL, VELVET ROOM
FRIDAY MAY 4th, 2018
Doors 9pm, Show 10pm
21+
Very limited amount of tickets available
Formed around the talents of brothers Luis and Rafael Navejas, Mexico City-based retro-rockers Enjambre released their debut album, Consuelo en Domingo, in 2005. After achieving some regional success, the siblings added their youngest brother Julian to the mix, along with longtime friends Ángel Sánchez and Javier Mejía, and released 2008's El Segundo Es Felino, resulting in a record deal with EMI. The group's critically acclaimed major-label debut, Daltónico, followed in 2010. In 2012, the band issued their hotly anticipated fourth studio long-player, Huéspedes del Orbe, followed in 2015 by the Phil Vinall-produced Proaño. Imperfecto Extrano, the group's sixth full-length release, dropped in 2017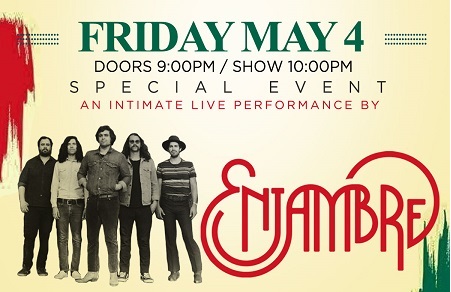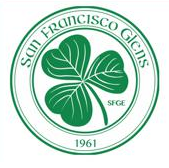 The San Francisco Glens - the City's newest soccer team - are pleased to announce that they have partnered with Jaffe Events and Earshot Entertainment to bring together music fans and fans of the beautiful game!
To celebrate their partnership, All upcoming show attendees will receive a code good for Two (2) Free Tickets to the

May 5th

Home Opener ($20 Value)! The game will be held at Boxer Stadium in Balboa Park, with kick-off at

5pm.
The Glens are excited to be working with two of San Francisco leading entertainment groups and look forward to announcing future collaborative promotions! For more information about the SF Glens visit www.sfglens.com