5th Annual #ChampagneDay 2014

Friday, October 24, 2014 from 12:00 AM to 11:59 PM (PDT)
Event Details
5th Annual #ChampagneDay
October 24, 2014
Hello Champagne lovers!
Welcome to the fifth annual #ChampagneDay, a yearly social media event made possible by YOU. It is the time of year to raise a flute to the quintessential wine of celebration, good cheer and toasts everywhere: Champagne. And remember, there are great sparkling wines from around the world, but Champagne only comes from Champagne, France.
The 2014 #ChampagneDay is set for Friday, October 24. Because of YOU, the 2013 #ChampagneDay was our most successful to date. We're bubbling over with excitement as we know YOU will help make the 2014 #ChampagneDay even bigger and better. Stay tuned here for information about global event locations, social media activities and much more.
All you need to participate is a glass of Champagne on October 24, 2014. Share your photos, tasting notes, experiences and videos on any social media site, and be sure to add the #ChampagneDay hash tag so your friends from around the globe can share in the fun.
This year, for the first time, show your #ChampagneDay support via Facebook and Twitter with Thunderclap! And visit www.champagneis.com to send an eCard to friends and family.
Some of our favorite social media networks to share your Champagne impressions:

Use tools like Twitter, Facebook, Instagram, Google or Delectable to search what other Champagne lovers are sharing. #ChampagneDay is a worldwide event, so you won't want to miss out on any of the action no matter the time zone.
Join in on global #ChampagneDay tasting with friends from around the globe!
Date and time:
Friday, October 24, 2014. This is a 24-hour event so that everybody everywhere can participate.
Vive Le Champagne!
Other Hosts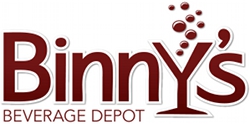 Binny's Beverage Depot
1720 N. Marcey St.
Chicago, IL 60614
Celebrate National Champagne Day with your favorite Champagne, Champagne Henriot. Meet Cellarmaster and Director of Vines and Wines, Laurent Fresnet who was born and raised in Reims, the heart of the Champagne region in France. As the descendant of several generations of wine growers in the Montagne de Reims area, he knew from an early age he was destined to work in Champagne. Taste through the outstanding range of wines from Champagne Henriot with Laurent in this Open House event.
Reservations Required
RSVP requested - Call 312-664-4394 today.

Sofitel Brisbane
249 Turbot Street
Brisbane QLD 4000
As part of Sofitel Wine Days we invite you to celebrate Global Champagne Day at Privé249 on Friday 24th October for a night of delights by Chef de Cuisine Josh Okorn and Craig Haworth of House of G.H. Mumm. 
Five courses of delicate and imaginative dishes will be paired with exquisite Champagnes for a night of true opulence and pleasure.
Please click here to view the full menu.
For more information or to book please call (07) 3835 3535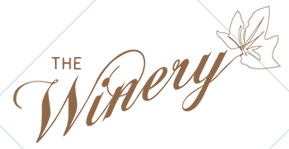 The Winery
285A Crown St.
Surry Hills NSW 2010
 The Winery in Surry Hills is scheduled to open on Champagne Day, October 24!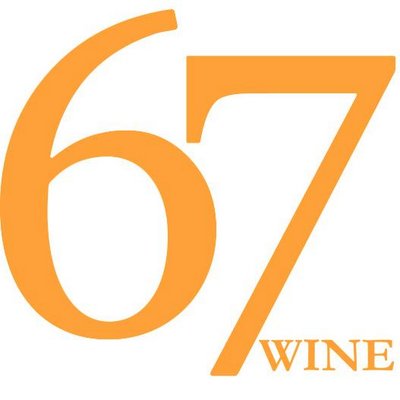 67 Wine & Spirits 
179 Columbus Ave
New York, NY 10023 
67 Wine will be "pouring on #Champagne Day with Geofroy of AvanteGuard from 4-7pm."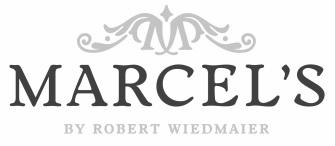 Marcel's
2401 Pennsylvania Ave NW
Washington, DC 20037
 Marcel's will be featuring a special Champagne menu and flights. Additional details forthcoming.

Muselet Restaurant & Wine Bar
Jacobsen Salt Co. 602 SE Salmon St
Portland, Oregon
Hors d'oeuvres and six courses, each paired with Champagne.
Four producers of Récemment Dégorgé (prestige) 'grower' Champagnes from France will be in attendance and seated among guests:
Rodolphe Péters, Champagne Pierre Peters
Arnaud Margaine, Champagne A. Margaine
Jean-Baptiste Geoffroy, Champagne Rene Geoffroy
Laetitia Billiot, Champagne H. Billiot Fils.
$150 per person, including wine pairings, excluding gratuity. Limited seating.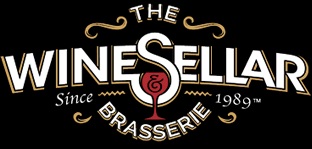 The Wine Sellar
9550 Waples Street, Suite 115
San Diego, California 92121
 True Champagne comes from Champagne France and is made in the traditional method. We will be celebrating this fantastic day the right way with a mini Champagne Tasting from 4PM-9PM.

Eddie V's
4400 W Boy Scout Blvd
Tampa, FL 33607 
Champagne & Jazz featuring Jazz vocalist Theo Valentin:
Celebrating Champagne Day 2014 one day early on October 23 in Tampa Bay.
Raffle proceeds and donations to benefit Moffitt Cancer Center for Breast Cancer Research and to support Breast Cancer Awareness Fight For A Cure.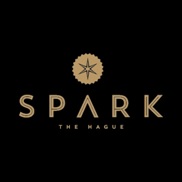 Spark the Hague 
Zeestraat 35
2518 AA The Hague, Netherlands
Hosted on the 24th of October by G-Bubbles and Hilton Sparkteam, this evening is all about class, exclusivity and champagne!
Time 18:00 - 19:30
Exclusive champagne tasting and dinner (limited access).
- six very rare luxury champagnes,
- elaborately explained and discussed by champagne experts Martijn Verbruggen and Gregor Neggers,
- set in an exclusive boardroom at Hilton The Hague,
- lobster from the Big Green Egg.
- €149,
- more info: info@g-bubbles.nl & https://www.facebook.com/events/750797184966673/?ref=22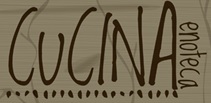 Cucina Enoteca & Urbana
Del Mar, Irvine, and Newport Beach locations
Taste three different styles of champagne from three artisanal producers. Enjoy the crisp and toasty Bochet-Lemoine, the juicy berries of Michel Forget brut rosé, and the honeyed, decadent Lanson demi-sec. Don't miss this opportunity to taste these stunners side by side for one day only on Friday, October 24th.
Each flight will include (3) three ounce pours for $24.
More info: http://www.cucinaenoteca.com/champagne-day-2014
http://www.cucinaurbana.com/celebrate-champagne-day-on-october-24

Jeroboams 
Via Twitter: "We'll be opening Bollinger for you to taste in store, now at £29.95 each!"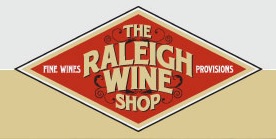 The Raleigh Wine Shop
126 Glenwood Ave
Raleigh, NC
All Sparkling Wine in the Store:
10% off by the bottle
15% off 6+ bottles (mix or match)
Bubbles in October? Why not?! Champagne isn't just for New Year's Eve. October 24th is the 5th Annual International Champagne Day and we want you to join us in celebrating with a free Champagne tasting. We'll be offering a special discount on Friday only of 10% off any bottle of sparking wine from around the world and 15% off any six sparkling wines throughout the store!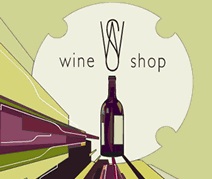 City Wine Shop
159 Spring Street
Melbourne, Victoria, Australia
Devaux Cuvée: $29 by the glass! 
https://www.facebook.com/photo.php?fbid=767227663339234

STK Steakhouses
STK partners with Moet for the 2nd annual celebration of Global Champagne Day. This year, we're going global with a toast around the world at all STK locations from LA to London. Guests who join us at the lounge, or for dinner service, on Friday, October 24th at 10:24pm will receive a complimentary glass of Moet to commemorate everyone's favorite bubbly.

Dilettantes, la Maison du Champagne
22 rue de Savoie
Paris, France
Enjoy a free tasting when you purchase a tasting at Dilettantes, la Maison du Champagne!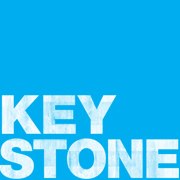 Key Stone Group locations
Join us in celebrating Global Champagne Day this Friday 24th October with $99 Mumm Magnums all day at any of our venues!
More information: https://www.facebook.com/photo.php?fbid=716190938474382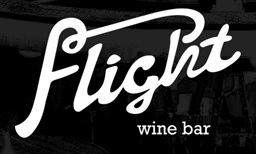 Flight Wine Bar
777 6th St NW
Washington, DC 20001
Celebrate Champagne Day with Champagne Lanson Black Label magnums!

a.o.c. Wine Bar
8700 W 3rd St
Los Angeles, CA 90048
a.o.c. will feature an expanded list of champagnes available by the glass for Champagne Day as well as the whole weekend!

Maple
3418 11th St NW
Washington, DC
Take 25% off any bottle of Champagne on October 24.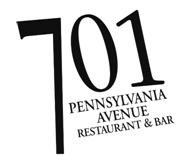 701 Restaurant & Bar
701 Pennsylvania Ave. NW
Washington, DC
Veuve Clicquot Yellow Label bottles are 1/2 price at the bar from 9pm-close on October 24!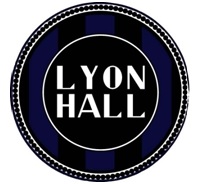 Lyon Hall
3100 N. Washington Blvd
Arlington, VA 22201
Join us and celebrate with 2002 Dom Perignon for $135 a bottle Friday ONLY!

Gary's Wine & Marketplace
1308 Route 23 North
Wayne, NJ 07470
Stop by Gary's from 3-6 to taste Champagne Louis Roederer Brut Premier.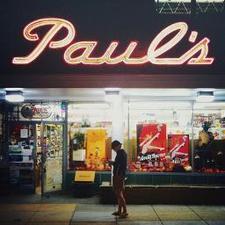 Paul's Wine & Spirits
5205 Wisconsin Avenue
Washington, DC
Complimentary Champagne & Sparkling Wine Tasting: http://www.eventbrite.com/e/complimentary-champagne-sparkling-wine-tasting-tickets-13563894975?aff=eorg

Renegade Wines
417 Santa Barbara St. Suite A-6
Santa Barbara, CA 93101
Take an extra 10% off any purchase of Champagne
When & Where
Across the globe!



Friday, October 24, 2014 from 12:00 AM to 11:59 PM (PDT)
Add to my calendar