Description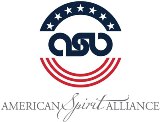 "My fellow Americans, ask not what your country can do for you, ask what you can do for your country."
~ John F. Kennedy
5th Annual American Spirit ALIVE Flag Planting Event
Saturday, July 1, 2017
Houses In San Antonio
2012 NW Military Hwy
San Antonio, Texas 78213
Volunteers are a vital part of our event! It is a ton of fun, volunteers get to meet great people within our community and come together to honor our military and celebrate our independence - one flag at a time!
Attendance:
Your prompt arrival for the event is absolutely necessary for its success. If you're going to be late please call (210) 366-1162 to let us know.
Flag Planting Event Itinerary:
8:00am – 8:30am Check- In, Team Designations

8:30am – 9:00am Short Ceremony, Safety Briefing, Invocation

9:00am – 11:30am Flag Planting

11:30am – 2:30pm Return carts/supplies Lunch and Community Gathering
What to Wear:
Let's get comfortable! Volunteers may wear American Spirit Alliance T-shirt (will be provided at check-in), shorts, jeans, and comfortable shoes.
What to Bring:
Bring garden gloves and a long screwdriver to assist you with Flag Planting. Sunscreen and sunglasses are always great to have, too. Under NO circumstances will we allow anyone to participate wearing any obscene attire. Although we're all about the freedoms allotted us by those who sacrifice themselves every day, this is a family/community event and a time to come together honorably.
Parking:
You may park along the streets on Manton Lane, the front of our building at 2012 NW Military or at the shopping center beside the Shell Station.
Special Request:
We have some sections of NW Military that are best to use a battery-operated drill to help with the flag planting. If you have one please call us and let us know that you can bring it. We'll then assign you the area that is best suited to use it.
Lunch/Refreshments:
Lunch and refreshments will be provided for all volunteers. A food coupon will be given at check-in along with an American Spirit Alliance T-shirt we encourage everyone to wear.
We look forward to seeing you!