This conference was designed to empower you to live a life of passion inspiring others to fall in love with Jesus!
About this event
The 5th Anniversary Celebration of Women of Passion conference was designed with YOU in mind. We want to ignite and empower you to live a life of passion inspiring others to fall in love with Jesus encountering the presence of God!
You'll experience powerful worship, anointed teachings, prophetic words and one on one opportunity for ministry. The conference will kick-off on Saturday, October 9th at 9:00 am at The Hampton Inn & Suites Oceanfront Resort located at 1801 S. Ocean Blvd., Myrtle Beach, SC 29577
As a way to show our appreciation to our attendees we will offer this conference at NO charge and open to ALL who desire to take part! If you would like to select a donation ticket that is optional. Any net proceeds will be donated to "Compassion to Act" a faith-based organization fighting against human trafficking.
The conference theme is "Euphoria" based on Acts 2:28 "For you have revealed to me the pathways to life, and seeing your face fills me with euphoria!"
The body of believers came into unity of mind, one voice, one heart...GOD'S! They believed Him for the impossible and allowed Him to be LIMITLESS!
This once in a life-time opportunity includes divine connections, reunion with past conference attendees, worship and conference sessions, and the opportunity to walk away with a life changing experience with Abba!
CONFERENCE SESSIONS INCLUDE:
"Nourished for your Purpose" - Gain a better understanding of why your physical health matters to God and His purpose and plan for your life. Learn how taking care of our bodies can help us become, in the words of the apostle Paul, "instruments for special purposes, made holy, useful to the Master and prepared to do any good work. Led by Tri-Fit Women's Ministries, Founder | Joanne Bovee
"Deborah's Arising...Judge"-We are in a time now of major warfare for our families, communities, our government, our nation. We are challenged by God to be ready in season and out. Wait until you see how God is creating DEBORAHS for today. Deborah rose then, a mother in Israel. New leaders-new DEBORAHS are arising today. Led by Seven Feathers Ministries, Founder |Diane Craig
"What is Unrivaled Beauty." In this session learn what Unrivaled Beauty is, how to obtain it and live in a constant state of Beauty that leads to a personal encounter with God...EUPHORIA! led by Women of Passion, Founder | Stacey Gurley
"What is Joy, What do You do with It?" - How to live a life of intentional joy through any circumstance, so your joy may be overflowing. Led by Compassion to Act, President | Debbie Ivey-Hancock
"Walking with God" -When true manifestations are present, hearts are turned back to the father, Jesus is revealed, lifted up and the church is aligned in truth, unity and fulfilling the great commission. Led by Ordained Minister | Chaplain, Ruth Williams
Worship will be led by: Lisa & Charles Crawford and opened by Linda Harper with the sounding of the Shofar
We will once again, recognize a Woman of Unrivaled Beauty in memory of Louetta Payne and to bring glory to God for His redeeming love. Unrivaled Beauty nominees are women who live their life as an exemplary model of Christs love. These extraordinary women serve out of their heart to love like Jesus.
The 2021 Woman of Unrivaled Beauty recipient will receive a two night stay at the Whispering Willows Bed & Breakfast in Ridgeway, SC . Their mission is "Whispering Willows was purposefully designed that many will take time to reflect on what God has done and is doing and, after being renewed in spirit, return to that which God has called them." This recipient will also receive a special package of goodies (devotionals etc.) to take with her. She will also be crowned as the "Woman of Unrivaled Beauty 2021!" So, don't forget to nominate that special Unrivaled Beauty!
Nominations must be submitted NO LATER than September 1 , 2021 by 5p and include a letter of reference from her pastor or spiritual mentor. NO EXCEPTIONS. Submissions are to be sent to info@lovecoversus.com or call (864)477-9683 with questions.
For lodging contact The Hampton Inn and Suites Oceanfront Resort located at 1801 S. Ocean Blvd. Myrtle Beach, SC . Accommodations include oceanfront non-smoking room, breakfast, WiFi and garage parking. Not to mention all the amenities gym, indoor heated pool, out door pool, lazy river all over looking the stunning views of the Atlantic Ocean!
Women of Passion Conference attendees desiring to stay at Hampton Inn will also receive a special rate. Please contact the hotel to reserve your room and mention Women of Passion Conference.
Ministers and leaders contact info@lovecoversus.com for special rates provided to this conference in honor of your service!
Reservations: 1-843-946-6400
To stay up to date with all the conference happening like our Facebook page https://www.facebook.com/womenofpassionevents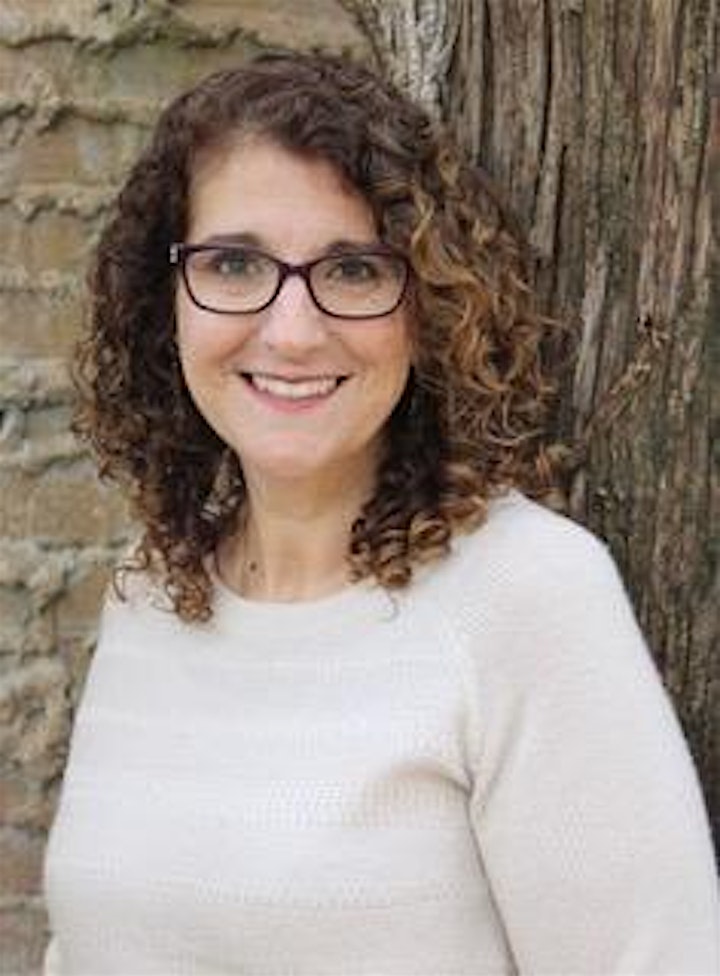 Women of Passion Speaker | Joanne Bovee| Founder | Tri Fit Women's Ministry
Joanne Bovee is the Founder and Drector of Tri-Fit Women's Ministry in Murrells Inlet, SC where she takes a Biblical approach to whole-person wellness. She uses her own miraculous testimony of healing and restoration to help other women find hope in Christ, fulfilling His purpose for them, and giving God all the glory!
She graduated from Liberty University with a degree in Religious Studies and went on to get her professional health coaching certification from the Institute of Integrative Nutrition®. She holds group fitness certifications through ACE Fitness®, Revelation Wellness®, and Zumba®.
Utilizing her testimony, her education, and the Word of God she helps women develop a deeper understanding of health and wellness from a Biblical perspective in an effort to help them get free, stay free, and set others free!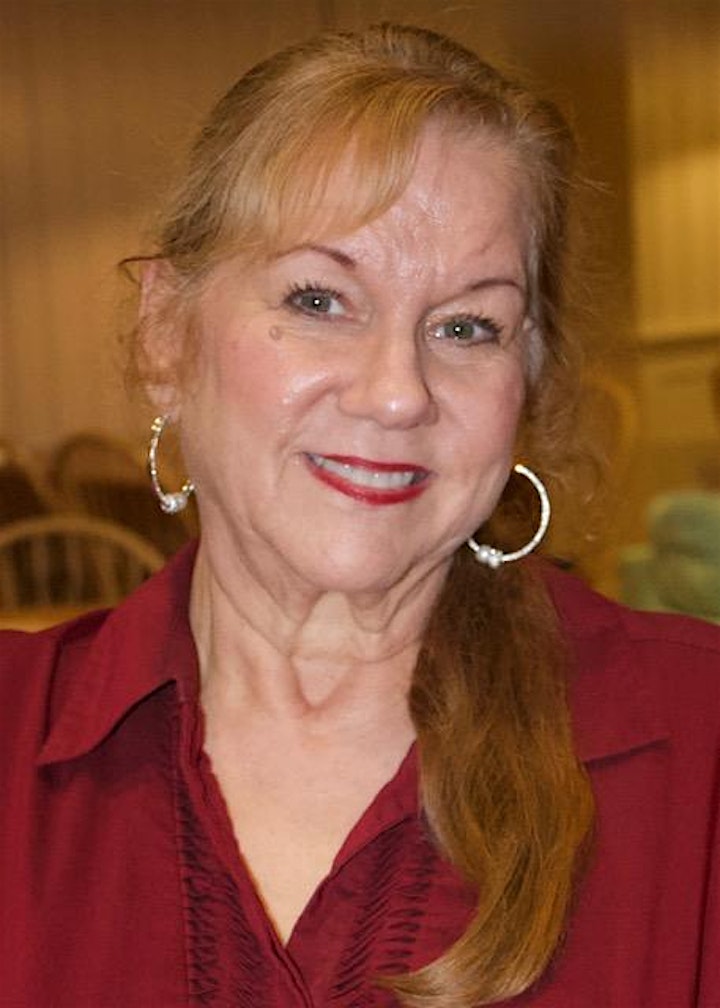 Women of Passion Speaker | Diane Craig | Founder | Seven Feathers Ministries
Diane is the Founder of Seven Feathers Ministries. She is a southern transplant to the Myrtle Beach area. Diane brings the word of God with humor giving attendees "a merry heart which is good like a medicine."
Diane is a mother, grandmother and registered nurse. She shares testimonies and stories about her journey as a breast cancer and COVID-19 survivor. You may cry, or laugh but you will hear about the depth of Abba Father's goodness that will amaze you.
Proverbs 31:25 says," she is clothed with strength and dignity, she can laugh at the days to come."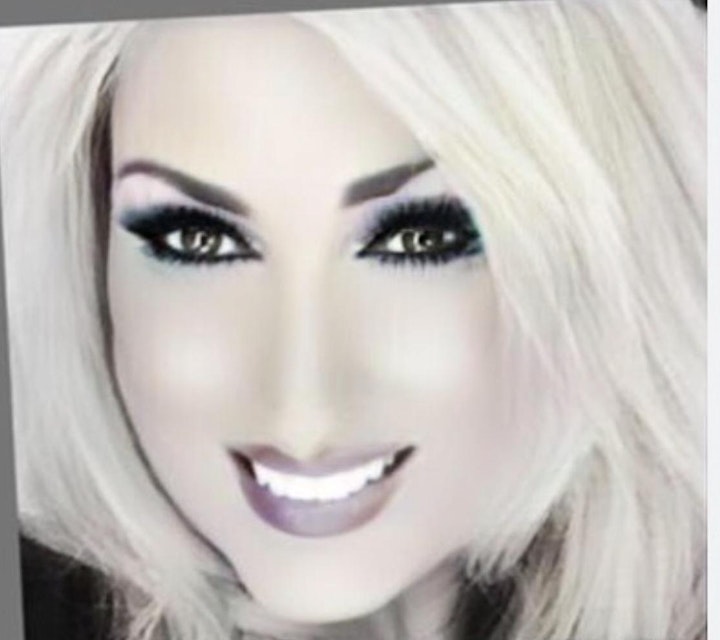 Lisa Crawford Ministries is an award winning singer| songwriter and worship leader from Sandy Run, South Carolina.
Women of Passion Worship Artist | Lisa Crawford | Crawford Ministries
She has been in Christian music ministry for 16 years. Lisa has a passion for Christ and to see others come to know Jesus as their Savior. She loves leading people into heart-felt worship.
Lisa has appeared on television and her music has been broadcast on local radio stations.
She has performed concerts for churches, festivals, and events. Lisa won Contemporary Artist of the Year and Song of The Year at the 2016 Crimson Music Awards, for a song she wrote "Power in Jesus Name".
Lisa was also a performer at the 2016 Harmony Honors Awards Concert honoring Oliver Gospel Mission whose purpose is to feed, shelter and share the gospel of Christ with the homeless and teach them to live responsibility.
She has released three albums with her former band and one solo album. She currently performs with her husband Charles, on guitar.
Lisa enjoys meeting people, traveling and spending time with her family. Her ministry verse is 1 Chronicles 16:28-34.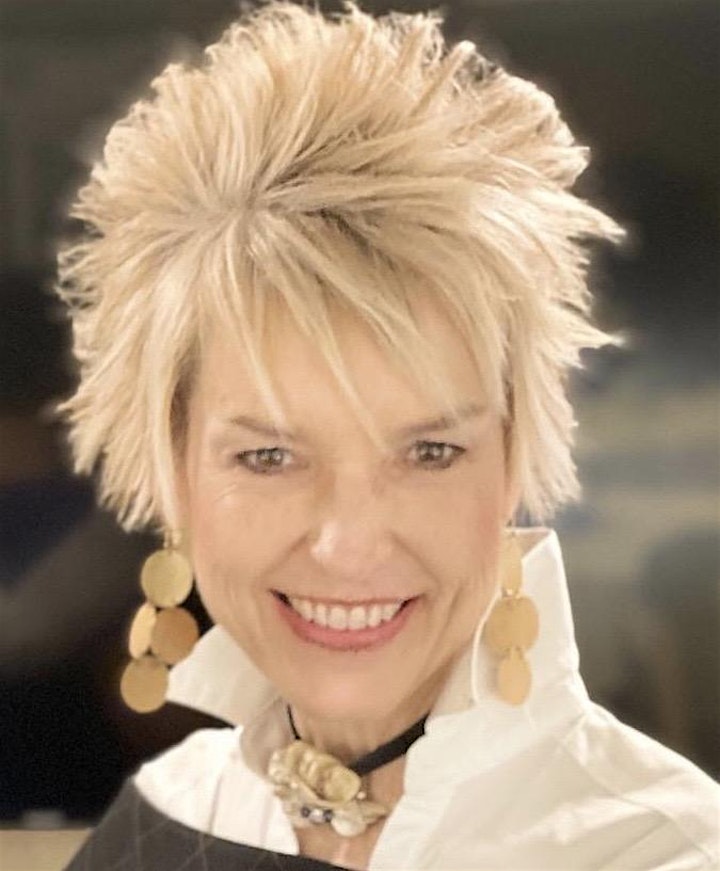 Women of Passion Speaker | Stacey Gurley |Founder & President | Women of Passion
Stacey is the Founder, of Women of Passion. She is a mother, bible teacher, motivational speaker, writer and creative at heart. She has just authored her first devotional "You ARE Beautiful".
In her own quest to find true beauty and healing from her past she sought intimacy and relationship with Jesus. During this time Women of Passion was born. Stacey teaches with a prophetic voice, sharing personal stories of messes, loss, love and victory. Stacey passionately pursues Jesus and desires for all women to walk in their royal identity , living life in the presence of God experiencing a life of euphoria!
She believes the only way this is possible is for us to know whose we are, who we are and how much He loves us. Stacey's creative insight of God's word will take you into the heart of God and empower you to see yourself as Christ sees you!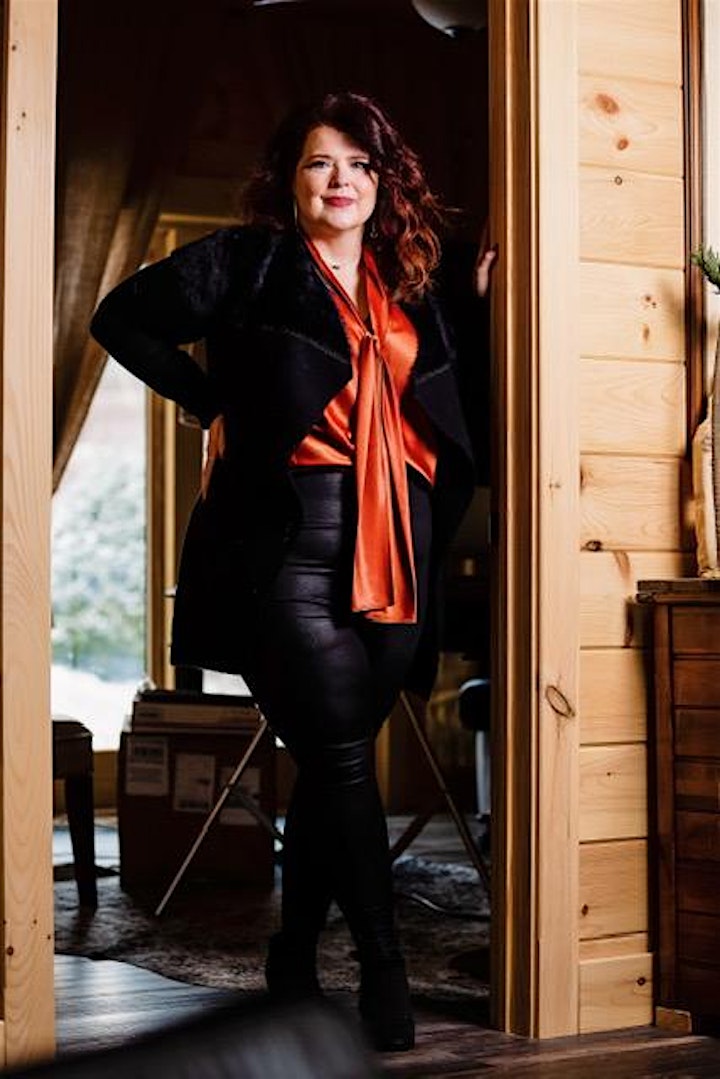 Women of Passion Speaker | Debbie Hancock| Co-Founder, President| Compassion to Act
Debbie has always had a heart for women with years of experience in serving ladies from all backgrounds. She is passionate about sharing her faith and life experience with individuals who have suffered trauma and loss, especially victims of human trafficking and exploitation. Her passion is to help women find purpose and restore them to their destiny.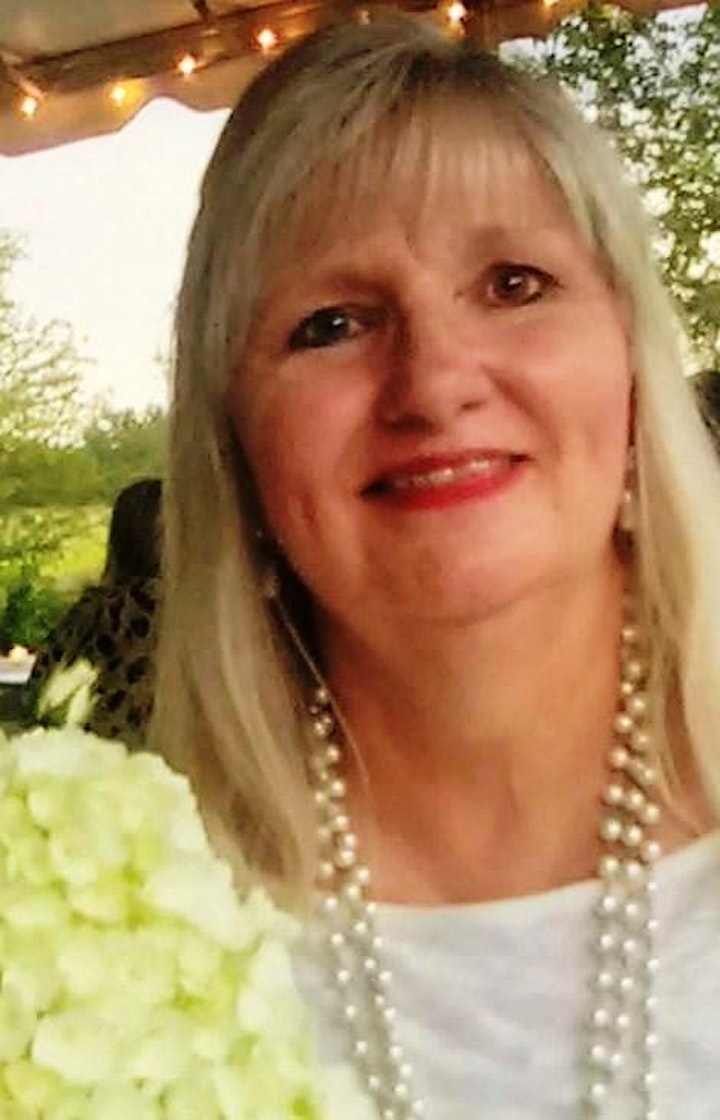 Women of Passion Worship Artist | Linda Harper
Linda is a powerful worship dancer whose feet have been anointed to usher in His presence. Linda has been married to her husband David forty-eight years. They have two sons, an amazing daughter-in-love, and six gorgeous grand-joys. Linda's life was radically changed in1976 when she gave her heart to Jesus.
Linda served as the President of Women's Aglow and organized March for Jesus in Georgetown. In 1997, She began learning about Jewish roots, praying and dancing for Israel. She has traveled to our homeland of Israel on more than one occasion each time encountering another life changing experience. Linda's desire is to inspire others to bless Israel as Gen 12:3 tells us, and to pray for the peace of Jerusalem in Psalm 122:6. Linda's heartfelt worship is to love Him with all her heart, mind, soul, and strength, and to show His amazing love to others! Linda and David reside in Georgetown, SC.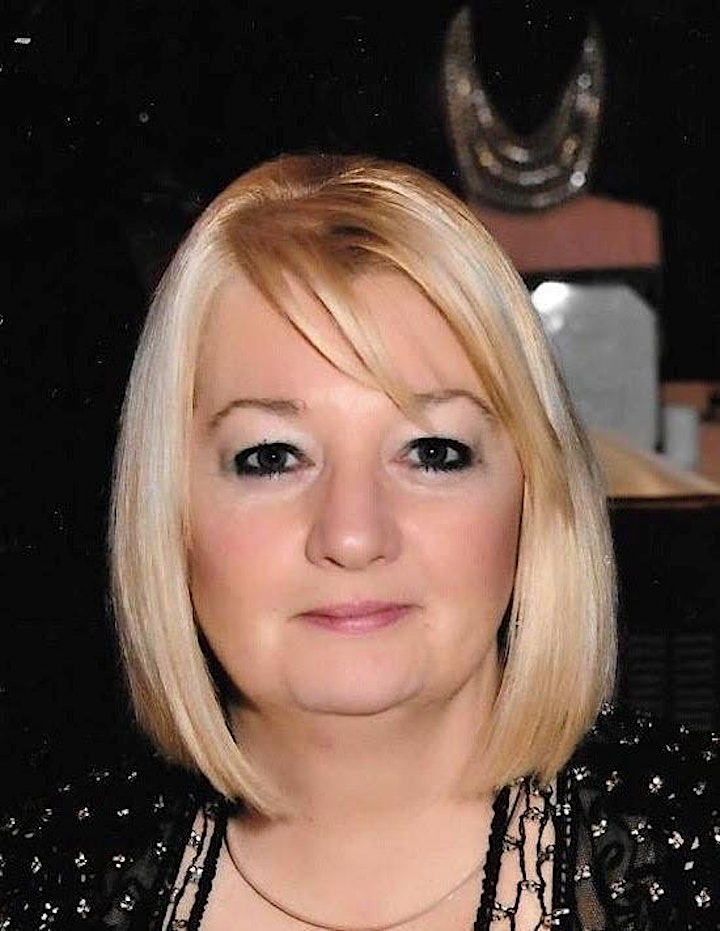 Women of Passion Speaker | Ruth Williams| Ordained Minister | Community Chaplain | Registered Nurse
Ruth is a Registered Nurse, an ordained Minister, and a Certified Community Chaplin. Ruth has served along with her husband, Steven in various ministries for over thirty years. Together, they pastored a church in Ohio for twelve years prior to moving to Myrtle Beach in 2006.
She and Steven are ordained ministers through the Church of God in Cleveland Tennessee. Ruth is a woman of passion. She walks, talks, speaks, preaches, prays, works, and laughs with passion. She is a mother, grandmother, and great grandmother. She works with diligence for her children who call her blessed.
Her heart is to see individuals rise up in their God given giftings and to walk in the fullness of His call upon their lives. Ruth and Steven have been married for forty years.
Organizer of 5th Anniversary Women of Passion Conference Euphoria!