5th Anniversary Memorial Concert for The Great East Japan Earthquake and Ts...
Description

Remembering 3/11: The Great East Japan Earthquake and Tsunami disaster
On March 11, 2011, a magnitude-9 earthquake shook northeastern Japan, unleashing a savage tsunami.
The result was over 15,891 confirmed deaths, mostly by drowning. More than 2,500 people are still reported missing today. More than 5,000 aftershocks hit Japan in the year after the earthquake, the largest being a magnitude 7.9. Today, residents are still recovering from the disaster and keeping their hopes up for the future.


Show our support
The charity concert is to commemorate the Great Eastern Japan Earthquake and Tsunami Disaster that happened on March 11, 2011. We hope to support the survivors to improve their living conditions, rebuild the area, and to make sure they don't feel left forgotten. Please do not forget what happened as a result of this unfortunate disaster, and the struggles have been faced. Take this opportunity to remember and to support.
Please join us on March 12th, Sunday 2016 to show your love and support. There will be a heartfelt Concert will be held in Manly, featuring Japanese music and dance performers, cultural talks and special guests are invited from Japan to show their support, in addition to showing our appreciation for your fantastic support from Australia.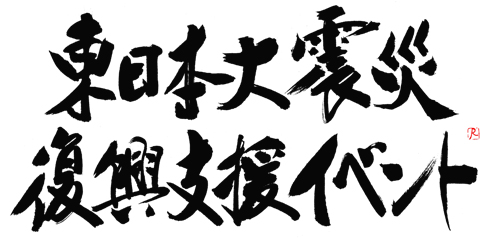 FAQs
Are there ID requirements or an age limit to enter the concert?
No. This is an all age family concert.
What is the Admission fee for the concert?
General Admission(Adult) is $20 and Children under 14 years old is FREE. All the proceeds from this concert will cover the cost of event and go to JSC Rainbow Project to support their activity, providing a short respite Home-stay holiday program in Sydney for children of Fukushima.
Please visit our website for more information: http://jcsrainbow.com/en/activities/
Is there any food available for purchase at the Concert?
Yes! We have our Special Japanese Lunch box ($18) and canned drink to purchase.
Rindou

Japanese Drum




Ryuou Arai

Kenbu,Shibu,Ginei




Satsuki Odamura

Koto




Shigeki Sano

Imperial Music




Ren Yano

Calligrapher




JCS Soran Hokkaido Dance

Yosakoi Soran Dance




Full Moon Band

Cosplay band




Kyokushin Karate







Bronwyn Kirkpatrick

Shakuhachi




SARE

Cosplay Contest




Junko Hirabayashi

Traditional Dance




QP☆Honey

Pop singer




SAKURA Kids Cheerleading







Makoto Tanaka

Folk Singer




Sydney Sakura Choir







Yunion

Taiko




Rev Shigenobu Watanabe

Hongwanji Buddhist

Mission of Australia

Takeshi Matsunaga

Fukushima Souma Potter




Kim Reeson

Rescue Team




Students from Tohoku







Tetsuro Kameyama

Photographer




Midori Furze

Origami Artist




Miwa Tamaki

Incense Perfumer




Mayu Kataoka

Photographer



Organiser of 5th Anniversary Memorial Concert for The Great East Japan Earthquake and Tsunami disaster