Description
2nd Annual Walk For Life - Women's Health Awareness Day.
Each year,the Health Care Ministry at Lighthouse Ministries International, Inc., from 2008 to present, hosts a Special Sunday Service which focused on women's health and cancer awareness. Since our inception, we have invited doctors and other medical professionals to make presentations, and answer questions; we even had a group of experts sit on a panel and discuss with our congregants and community various measures to put in place, where there is no insurance; collaborated with various community groups for free health screenings and recently we shifted our focus to addressing the issues of lack of knowledge - there are still many persons who are unaware that cancer could be growing inside them.
We've talked. We've shared. We've cried. We've comforted.
Now, we want to take further action and Walk For Life - life of the survivors, life and legacy of the angels who transitions, life and strength for the champions still fighting. Register today and be apart of this phenomenal support system.
We Salute Our First Lady - Champion Among Us
Our First Lady, Rev. Cora-Dian Cameron, who is at the center of this effort, formed the Lighthouse Cancer Awareness and Support Group (LCASG) back in 2013, as an arm of the health care ministry to specifically lend support to those family members going through the fight against cancer, with those who were diagnosed. Some four (4) years later, little did she know that she would be diagnosed with cancer herself. Today, one (1) year later, she lives 100% cancer free, and is an even greater ardent advocate for early detection. She has always supported those in the fight for life, as only a few years ago, she became a tower of strength, health service access provider and support to her eldest sister who was diagnosed with pancreatic cancer. Through the charitable and selfless efforts of our First Lady, not only her sister has been helped, many men and women have been supported, encouraged and even nursed back to good health by her prayers, love, and advocacy for the underserved, uninsured, and less privileged individuals in need of urgent medical care.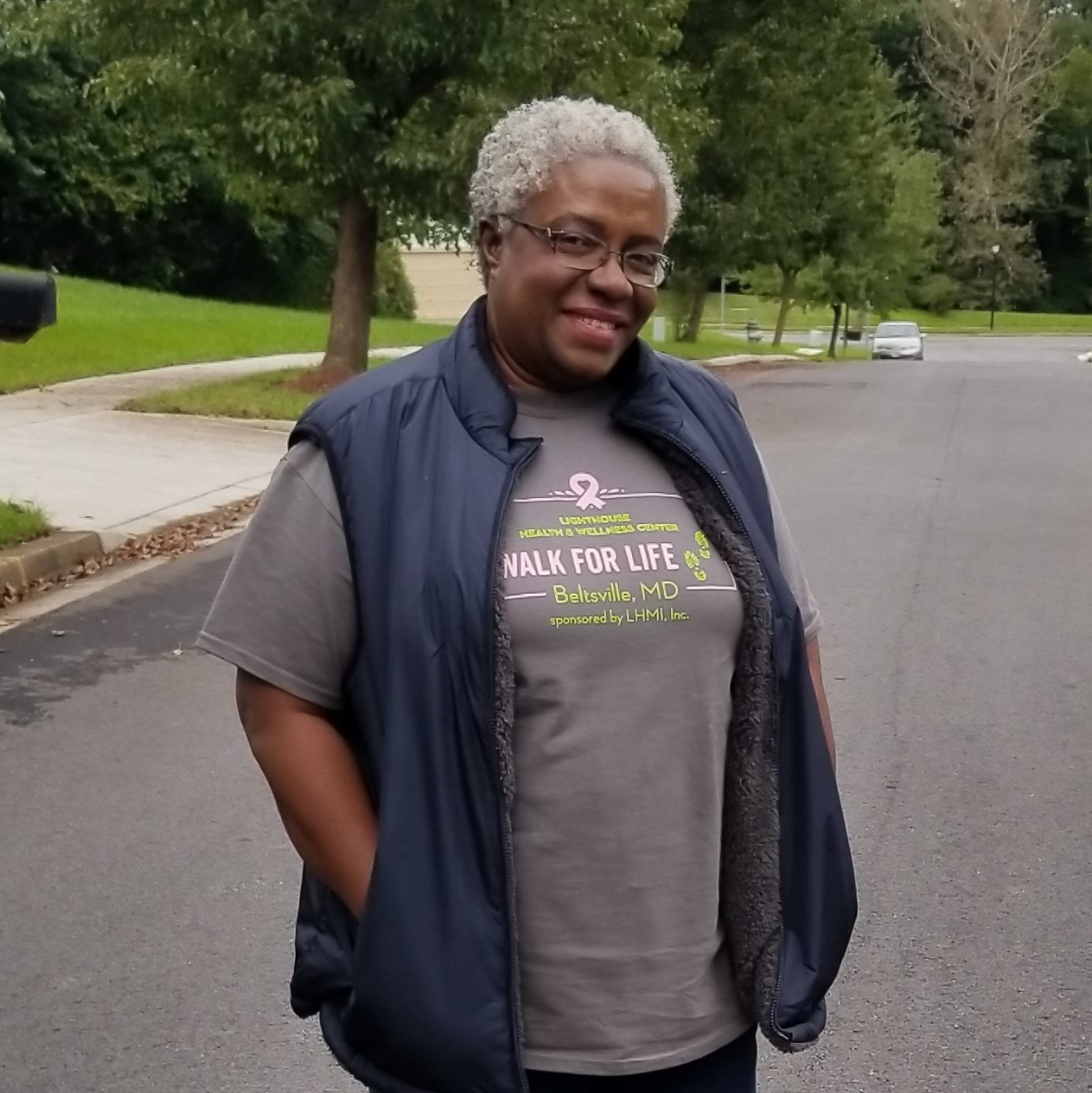 Through the concerted efforts of Rev. Cora-Dian Cameron and Health Care Ministry at LHMI, Inc. in collaboration with Dr. Deidre Bourne of The Catholic Charities, Lighthouse Health & Wellness Center was established in summer of 2018. This center, is being setup to facilitate low cost medical services, promote education about early detection, create awareness and provide support and access for persons who otherwise are unable to afford medical services. To that end, we have teamed up once again with Health Care Ministry at LHMI, Inc. and The Spanish Catholic Charities to host our first annual Walk For Life community benefit.
All members, congregants and registered patrons will assemble at Lighthouse Ministries International, Inc. where we will be given directions and instructions for walk.
Scenes from our 1st Walk, last October in honor of women (and men) survivors and women (and men) champions who hung up their fighting gloves against various cancers and diseases. We raised over $3,500 towards our Health Clinic which lends support and assist the underpriviledged, low and uninsured.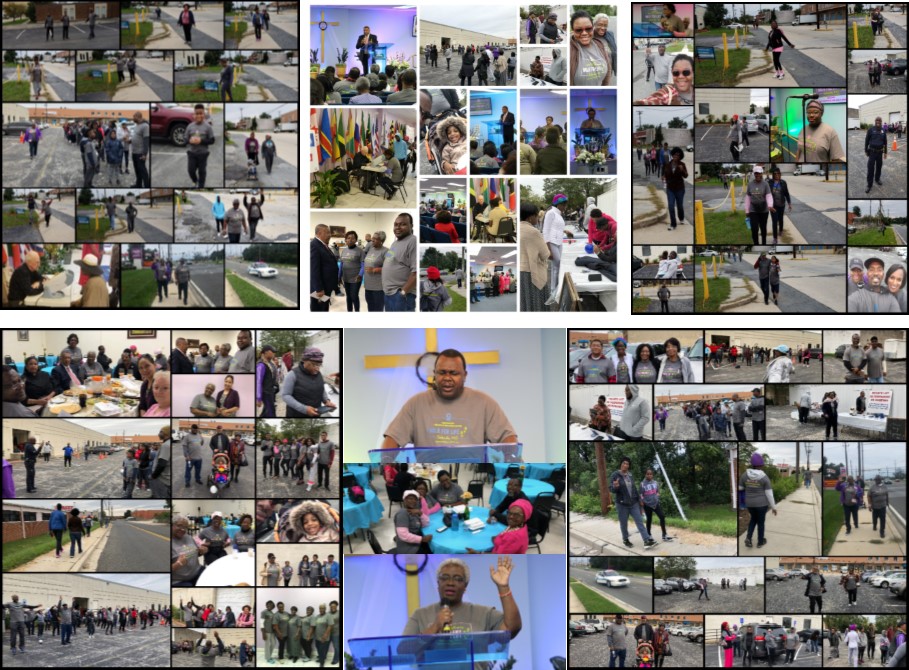 ---
2nd ANNUAL WALK FOR LIFE
Event Date: Sun. October 13, 2019
Time: 8am to 12pm
Type of Event: Community Outreach & Benefit Walk/Run
---
Title: WALK FOR LIFE
Theme: Early Detection Saves Lives
Host: Lighthouse Health & Wellness Center in collaboration with Lighthouse Cancer Awareness and Support Group (LCASG) managed by the Health Care Ministry at LHMI, Inc.
Walk Registration Cost: $10 per entry, for Participants (walkers) and includes 1 Free T-Shirt. Donations and contributions are appreciated. Parents with toddlers may bring their strollers. Entry cost and registration for toddlers (0-5 years) and babies not necessary.
Sponsorship Goal: $10, 000. Make a DONATION today.
We need your help to raise funds to support our newly established Free and Reduced fees Health Center, serving the uninsured, underserved, underprivileged and low-income individuals and families in the DMV areas. Sponsorship also helps us to give our Participants a FREE T-shirt and water.
Year 2 Features: Prior to the walk, all participants will assemble at Lighthouse Ministries International, Inc. (LHMI, Inc.) Beltsville Campus for brief warm-up and instructions. Following the walk, all participants will return to LHMI, Inc. Campus for a special presentation by a keynote speaker - Mr. Roystan DeSouza the CEO and President of The Caribbean Cargo - DC shipping company, and a caregiver to his mom, who hung up her boxing gloves in the fight against cancer, some years ago. There will be light refreshments and a time of reflection.
---
EARLY DETECTION CAN BE A LIFE SAVER!!
Let's WALK FOR LIFE!
---
FREE SCREEN available on site sponsored in part by The Beltsville Lions Club.
Health Care Service Providers, are welcome to provide information and/or screenings on site for general health and wellness. To be one of our providers please send request to jcameron@lhmiinc.org by September 12, 2019.
See you soon ...