Location
Arthur J. Hendrickson Park
123 West Merrick Road
Valley Stream, NY 11580
Refund policy
Contact the organizer to request a refund.
Eventbrite's fee is nonrefundable.
In celebration of Jamaica's Independence Day, run & donate toward a student at Jamaica's Shortwood Teacher's College.
About this event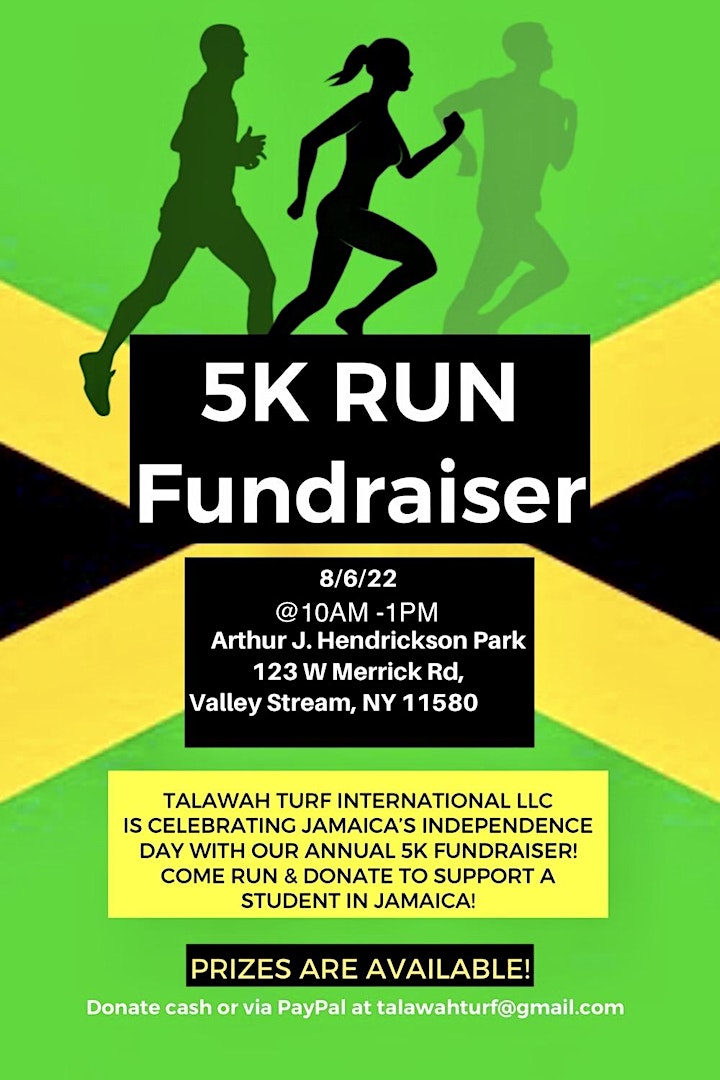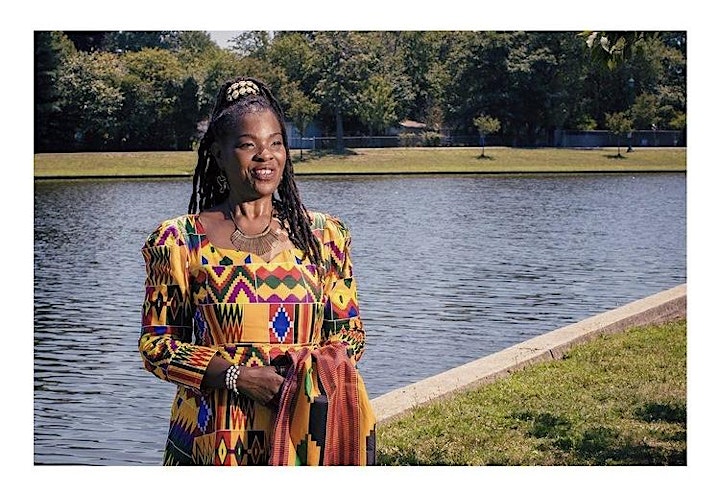 About Dr. Smith-Sanchez:
Dr. Smith-Sanchez is the founder and leader of Talawah Turf International. She is committed to supporting the community locally and internationally via Grant-writing, Professional Development, Technical Assistance & Coaching services, and philanthropic efforts like the GJS scholarship which supports a student from her country of origin, Jamaica, WI. More of TTI's services can be found at https://talawahturf.com/services.
Talawah Turf International's Philanthropic Mission:
Giving back is the heart of Talawah Turf International's mission. We believe giving shows who you are to the core. Whether your giving is in the form of funds or time, we believe in teaching others the benefits of giving and the blessing of paying it forward! The Talawah Turf team is skilled in building leadership programs that include the "art" of giving back. We offer philanthropic development programs for fundraising and contribution to conservatory programs to help leaders build partnerships while enhancing the customers and communities they serve.
FAQ about The Annual "GJS Scholarship 5k Fundraiser":
Who is this Fundraiser for?
Every year a student is selected to receive our GJS scholarship at "Shortwood Teacher's College" in Jamaica. This fundraiser is to help support the chosen recipient by providing tuition, books, & room and board.
How can I donate?
Eventbrite, Cash or via PayPal at talawahturf@gmail.com
How much should I give?
We ask for a min. of $15 donation. However, give what you can and feel led to give. We and the GJS Scolarship Recipient thank you.
Do I have to run?
Friend, it is NOT a race. Take your time. Enjoy the scenery, company, & the warm feelings associated with helping out another person.
Do I have to come in person or run to donate?
NOPE! You can just donate. You'll be missed :( but we understand everyone has different circumstances.
Do I have to be Jamaican to support a Jamaican Student?
No, you just have to have a heart to help.
Talawah Turf International thanks you for your donations, time, and effort. We appreciate you and we look forward to building this partnership to help support someone in need.
Thank You,
TTI Team