5G: Ushering in the Fourth Technology Revolution presented by the Austin Fo...
Description
The Austin Forum on Technology & Society
in partnership with Austin Public Library
presents
5G: Ushering in the Fourth Technology Revolution
with Chelsea Collier, Fawzi Behmann, Amber Gunst and more
Austin Central Library - Event Center
710 W Cesar Chavez St, Austin, TX 78701
Tuesday, May 14, 2019

5:15pm — Check-in and refreshments

5:45 pm – Doors open for seating

6:15 pm – Presentation
7:30 pm – Networking
5G is the imminent, transformative wireless communications system that will revolutionize connectivity by enabling many more devices to communicate far faster and more reliably. Unlike 3G and 4G, 5G is more than just a speed upgrade (though it provides massive improvements in latency and bandwidth!). It will enable a massive number of devices—a million devices per square kilometer, including rapidly moving devices—to communicate with each other nearly instantaneously. 5G will enable new classes of increasingly powerful devices, applications and uses—including making connected cars feasible, smart cities more integrated, and ultimately produce the fabric for achieving the vision of a comprehensive Internet of Things (IoT). The levels of integration and performance enabled by 5G will enable a seamless human-machine-things integration, and that will enable revolutionary improvements in healthcare, security, entertainment, and more.

Join us to learn how 5G will be deployed, how it will enable innovation, what challenges remain and how they will be overcome, and what we must do to realize the potential of this transformative technology.
We welcome your participation! Please send us your questions, answers, and prognostications in advance at info@austinforum.org.

Admission to the Austin Forum is always free.
The Austin Forum accepts donations of used cell phones and smart phones at all our events. All devices will have a factory reset and be set up as new by the team at Austin Pathways' nationally-recognized "Unlocking the Connection" initiative, which will connect every public housing resident with a digital device, digital literacy training, and a free or very low-cost internet connection. Your donated phone can change lives and help close Austin's digital divide, thanks to Austin Pathways.
Thanks to Austin Public Library for their partnership.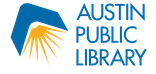 And a special thanks to all our sponsors!