Showcase of 5G applications for rural areas from the 5GRIT project, including talks, panels and live demonstrations.
About this event
Following the latest DCMS announcement outlining the government's ambitions to invest further in rural connectivity, join us to find out the work already being done in rural communities by 5GRIT.
From smarter tourism to the future of farming, 5GRIT has been deploying industry-leading trials that will help shape the future of 5G in the UK and beyond.
The day will include a mix of talks, panels, and live demonstrations from delegates including project partners Quickline, Lancaster University, Kingston University, Cybermoor, North Pennines AONB Partnership, World Around Me, Precision Decisions, Blue Bear Systems Research, and more.
Offering an opportunity to network with some of the leading organisations currently involved in the deployment of 5G technology, the day will cover the key learnings from the trials. For anyone looking to invest in 5G and the potential it holds, this event is for you.
This day is just the start of what we want to achieve in the future, so we want you to join us and find out how you can help create a truly connected UK for all.
Draft Agenda:
12-1pm Demos and Lunch.
Project partners will be demonstrating the services they have developed over the course of the 5GRIT project - try out the 5G apps that are now available across the North Pennines!
1.00-1.20 Introduction to the 5GRIT project - Daniel Heery, Cybermoor
`1.20-1.35 UK Government plans for 5G in rural areas - James Boot, 5G Programme, DCMS
1.35-2.15 5G & Rural Broadband - Can 5G deliver superfast broadband to remote areas?
Panellists Alistair MacLeod - Head of New Infrastructure, Quickline, Steve Davison - Facilities Manager, Quickline, Dr Matthew Broadbent - Lecturer in Computer Networks and Networked Systems, Lancaster University and Michael Armitage - CEO, Broadway Partners will discuss rural connectivity and how superfast broadband has been delivered to customers in remote areas using various 5G technologies over the course of the project .
2.15-2.55 Tourism - Can 5G deliver a compelling step change in tourists' interpretation of their destination?
5GRIT partners World Around Me and North Pennines AONB have developed four apps which enhance the experience of visitors to Alston and the North Pennines region. Panellists Tarun Sainani - CEO, World Around Me, Katherine Pearson - Managing Director of Flo-Culture and Peter Jackson, Chair of Nenthead Mines Conservation Society will be speaking on the importance of augmented reality and connectivity in rural areas for boosting tourism. The panel will be chaired by Prof. Katy Mason - Professor of Markets, Marketing and Management, Lancaster University.
2.55-3.15 Break
3.15-3.50 Precision Agriculture - Can 5G deliver productivity improvements through smart agriculture for upland livestock farmers and lowland arable farmers ?
Panel: John Hustler, Farming Productivity, DEFRA, Stephen Leese- General Manager, Precision Decisions, Hamideh Kerdegari- Research Associate, Kingston University.
3.50-4.25 Drones - Can 5G deliver data to extend the range of Unmanned Aerial Systems?
Panel: Ian Williams-Wynn- Managing Director, Blue Bear Systems Research, Craig Patrick- Soil, Mapping and Agronomy Support Manager, Precision Decisions. The panel will be chaired by James Dunthorne - Director at Fleet UAS & Director Standards at ARPAS-UK.
4.25-5.00 Emerging business models for 5G in rural areas & plans for 5GRIT - Prof. Katy Mason - Professor of Markets, Marketing and Management, Lancaster University, Daniel Heery-CEO, Cybermoor.
5.00-6.00 Drinks and networking
This event will be recorded, but we are not able to stream it on the day.
Getting to the venue
Lancaster Conference Centre is a 15 minute taxi journey from Lancaster train station. There are also regular buses from Common Garden Street (1A, 100, 41, 42) or from the station (4).
If using an online route planner or satnav, please note that the Conference Centre postcode is LA1 4GJ, however we recommend using LA1 4YX to locate the on campus car parking nearest to the venue.
If driving, leave the M6 motorway at Junction 33 and take the A6 north towards Lancaster. Turn right at the third set of traffic lights, onto the main University driveway. For Lancaster Conference Centre, turn right at the roundabout at the top of the main University driveway. Follow the road down to by the netball courts and Management School.
We recommend that delegates use Visitor Car Parking Zones H, I, G, F or J shown in the map below when visiting the Conference Centre. Car Parking Permits can be collected from the reception desk at the Conference Centre and must be fully scratched off (day/date/month) and displayed clearly on your car dashboard. Please arrive early to allow plenty of time for this.
Please note that we politely ask delegates to refrain from parking within the grounds of Lancaster House Hotel.
Lancaster Conference Centre can be found in the Green Zone on the campus map and is marked by the letters LCC. See map below.
http://www.lancaster.ac.uk/media/lancaster-university/content-assets/documents/maps/campus-map.pdf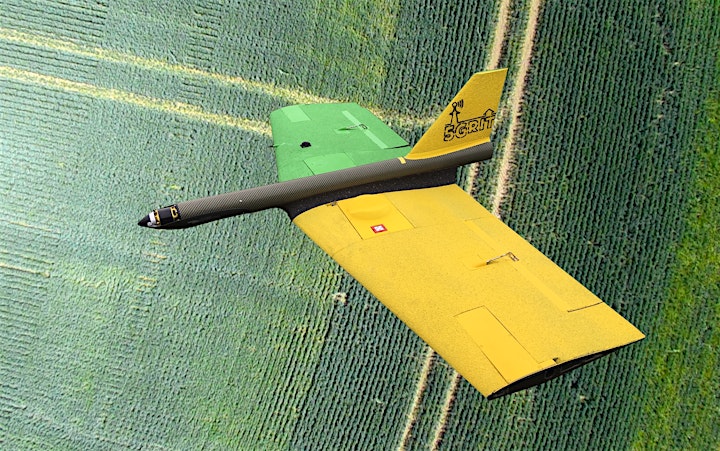 Organiser of 5G Rural Showcase
5GRIT (the 5G Rural Integrated Testbed) is a consortium of industry and University partners using shared spectrum in the TV bands and a mix of local ISPs and self-provision to trial innovative use of 5G technology across a range of rural applications, such as smart agriculture, tourism and connecting poorly-served communities. The testbed will operate across Lincolnshire, Cumbria, North Yorkshire, Northumberland, Inverness-shire, Perthshire and Monmouthshire.