The Responder team is excited to bring to you an afternoon of cutting edge demonstrations of public safety technologies.
About this Event
The future of public safety technology will be powered by 5G networks. From critical communications, to situational awareness, to virtual reality, to drones; 5G will enable life saving capabilities that will empower the first responders who protect our communities. Verizon and ResponderXLabs created the 5G First Responder Lab program, a year-long accelerator featuring three cohorts of startups, to enable emerging technologies with impact for first responders on 5G.
Come experience this invitation-only showcase of Cohort 2 of the program, with some of the first solutions in the world to test and optimize on a 5G network.
We are excited to invite you to experience the power of this technology in person in downtown Washington, D.C.
Please join us for this amazing showcase, and share with any colleagues that may be interested.

Showcase Participants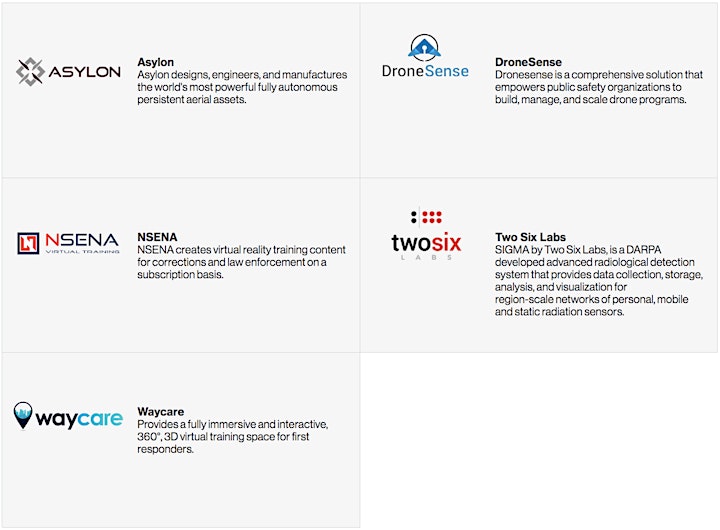 About Verizon 5G for Public Safety
Support where it matters, when it matters.
You can learn more about the Verizon | ResponderXLabs - 5G First Responder Lab program here
We Will Also Be Showcasing Tech in D.C. on October 17th, 2019
Learn more about our public safety tech showcase, that addresses the global capability gaps identified by the International Forum to Advance First Responder Innovation (IFAFRI), and the DHS on 10.17.2019