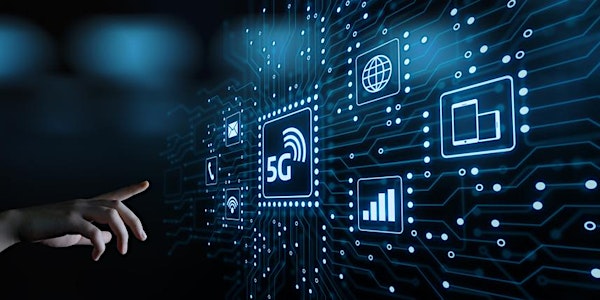 5G之後該怎麼走 與 電磁波的真相 Beyond 5G and RF safety
5G之後該怎麼走 Beyond 5G: Industry Ecosystem, Regulation Challenges and Global Opportunities 電磁波的真相 RF safety
When and where
Location
ITRI International (San Jose Office) 2870 Zanker Rd # 140 Suite B San Jose, CA 95134
Refund Policy
Contact the organizer to request a refund.
Eventbrite's fee is nonrefundable.
About this event
Session 1:
5G之後該怎麼走
Beyond 5G: Industry Ecosystem, Regulation Challenges and Global Opportunities
Information and communication technologies (ICTs) are what termed an infrastructural service and broadband infrastructure is the fundamental to all the Digital Economic Services. According to IHS Markit's Digital Orbit research, "The 5G era is set to drive the next wave of growth in video streaming." And among all the activities, video streaming will be the first activity that U.S. consumers will increase their usage due to the arrival of 5G. Even ahead of video calling, social media, mobile gaming, virtual reality and augmented reality.
As a result, the deployment of 5G will help cause video usage to grow to 70% of mobile network traffic in 2022, up from 47% in 2015. IHS Markit also declared that the Killer App for 5G in the US will be video streaming.
"We are now living in a world of digital opportunities and with those opportunities comes a new set of challenges, requiring a new set of regulations."
The regulatory paradigm shift will play an important role in boosting the digital economy. This talk will cover issues beyond 5G, including Industry Ecosystem, Regulation Challenges and Global Opportunities.
About Speaker:
Nicole Chan (詹婷怡)
Consultant / Lawyer
Former Chairperson, National Communications Commission (NCC), Taiwan.
Session 2:
電磁波的真相
What you need to know RF safety
在過去幾十年中,環境中無線電頻率電磁場的急劇增加,導致了世界各地對其公眾健康問題的關注。人們對雷達,電視,廣播和無線電通信系統,微波爐,視頻顯示終端以及最近的移動電話和基站(5G),Wi-Fi和所有發射的射頻能的安全性提出了質疑。貼身的無線電頻率小配件,更是如雨後春筍。無線電力傳輸是一個較新的主題,也可能涉及高強度的照射。電氣和電子工程師協會(IEEE)電磁場數據庫現在有超過7,000份研究論文,可用於射頻暴露的公共衛生風險評估。儘管已經進行了70年的研究 - 世界衛生組織表示,現該領域的科學知識在比大多數化學品更廣泛,目前的證據並未證實暴露於低水平電磁場會對健康造成影響。 但關於無線電頻率安全的爭議仍在繼續。生物學和工程學的複雜性使許多研究的有效性成為問題。在本演講中,將討論有關電磁波安全的研究,標準,法規和風險溝通。
About Speaker:
Nicole T. I. Chan (詹婷怡)
An attorney at law and industrial consultant, Board director of Industrial Technology Research Institute, Vice Chair of Digital Transformation Association, as well as many distinguished positions in the areas of law and technology. She is a frequent panelist and moderator and conferences around the world. Previous roles have included Chairperson of National Communications Commission, Adjunct Professor at School of Law of National Chiao Tung University, and filmmaker.
C.K. Chou Ph.D (周重光博士)
周重光博士是當今世界上首屈一指的手機與人體健康與安全的專家,整個 carrier 皆從事 RF 對人體與動物的影響,曾任美國國家放射防護委員會委員,並主持多項國際電磁波安全標准制訂工作。他的演講在各大學,Motorola,JPL(噴射推進實驗室)極受歡迎。許多聽眾都向他表示如果能更早聽到他的演講就好了。周博士將用最新的科學研究報告,破解網路上的都市傳說。他也會分享一些電磁輻射安全相關的趣談。
Agenda
1:00 PM Door Open and Social 開放入場+交誼
1:30 PM Welcome 暖場
1:45 PM 5G之後該怎麼走 Beyond 5G: Industry Ecosystem, Regulation Challenges and Global Opportunities
2:45 PM 電磁波的真相 What you need to know RF safety
4:00 PM Panel Discussion: C.K. Chou Ph.D (周重光博士), Nicole Chan (詹婷怡)
5:00 PM Social and Close 會後交流