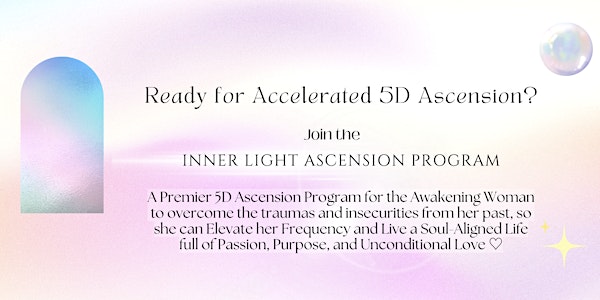 5D Spiritual Awakening Coaching - Want RAPID 5D Ascension?!
2022 is the year the year for you to be the Brightest, most FULFILLED, and most ALIGNED version of yourself.
About this event
It's time to embark on a transformative journey of Healing, self-discovery, & soul illumination to help you rapidly ascend & facilitate ongoing Spiritual growth & Expansion for yourself. Stop playing small, discover your true soul purpose, and reignite the light within you. it's time to love the life that you live, why wait?! 💗
You're here right now because your soul is urging you to make a positive shift forward. You're ready to do better now that you know better. You're ready to contribute to the collective change in the world, starting with yourself. You're ready to ASCEND! 🌟
💎 It's time for you to look within, RECLAIM YOUR INNER LIGHT, welcome an ASCENDED version of yourself.
💎 It's time to reach a state of unconditional self-acceptance and self-love that radiates outward, inspiring everyone around you.
💎 It's time to REIGNITE your love for life all over again!
💎 EVERY ounce of your being is ready to UNLEASH YOUR FULL POTENTIAL.
But HOW?
How do you shift from being limited by your past to constantly reaching NEW HEIGHTS in ALL areas of your life?
The Inner Light Ascension Program was created specifically to help an awakening woman move past her pain & limitations so that she can step into her power and accelerate her ascension journey with the tools to facilitate continuous & ongoing spiritual expansion independently for Herself.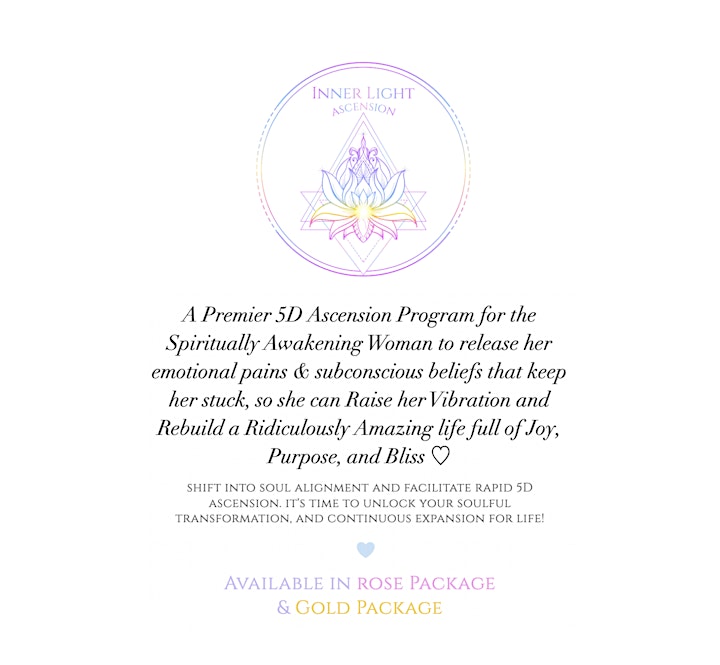 In this program, you will...
Elevate your vibration to a new and ASCENDED level and naturally Shift into Alignment
Gain clarity on your Soul Purpose and clear what's holding you back from pursuing it
Cultivate more self-awareness, self-compassion, and genuine appreciation for life
Learn multiple techniques to free yourself from any emotional crisis that you face moving forward
Activate your LIGHT BODY by utilizing channelled light codes to help you transform at a CELLULAR level
Connect with your Higher Self, Spirit Guides and Angels with more clarity and ease
Awaken to new ways of living with more intention, happiness, and love than EVER BEFORE, inspiring everyone around you
Overcome your insecurities, triggers, and fears through Ego Alchemy and Shadow Work
Become Reiki Certified so that you have the training to perform Energy Healing and Chakra Balancing on yourself and loved ones at any time
Identify and clear your Abundance Blockages so that you can RECEIVE the BLESSINGS you deserve
Learn how to Tune Into Your Intuition and trust it more
Watch your manifestations SPEED UP because you're just SO Aligned!
Discover how to MAINTAIN your highest, MOST VIBRANT and exuberant energetic frequency
Start shifting into 5D CONSCIOUSNESS
Gain the tools to CONTINUOUSLY reach new levels of expansion and ASCENSION independently, even after our journey together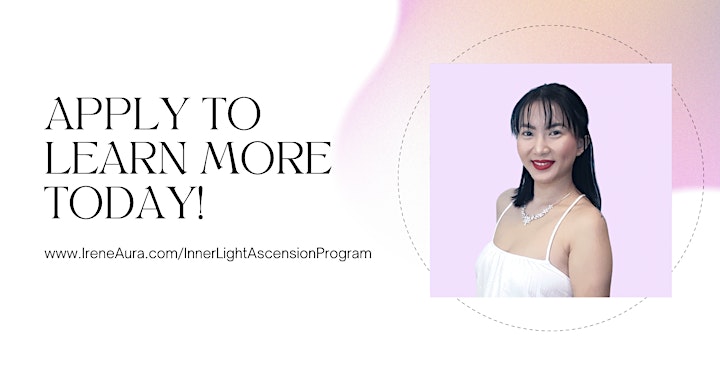 I can't wait to support your Spiritual Growth, Healing, and Expansion Journey! 💗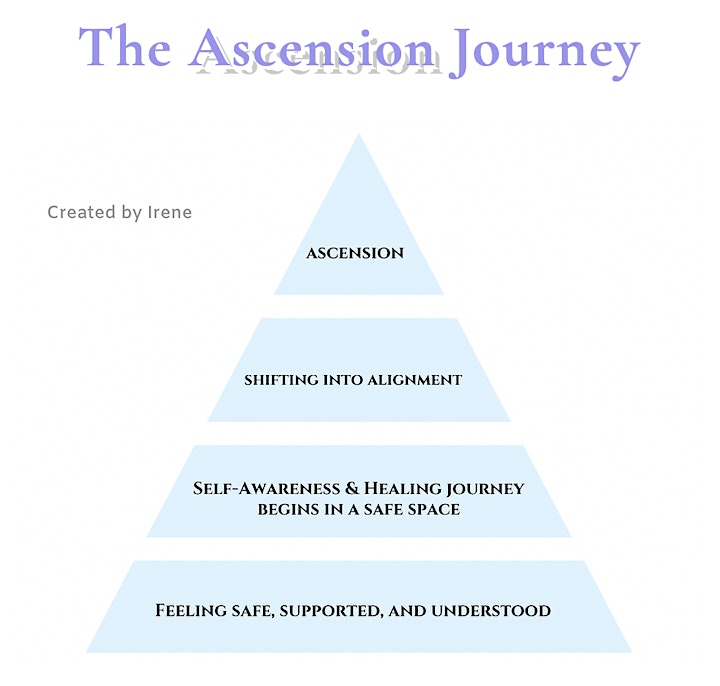 There comes a time when your personal suffering and regret is enough. That time is NOW 🙌
It's time to RISE UP and AWAKEN to your potential to live a truly magical, abundant AND ALIGNED life.
Living a life full of Passion, Inspiration, and Joy is a natural Result of Ascension. This is the Life after Awakening, the byproduct of fulfilling the inner work along your Spiritual Awakening Journey.
Deciding to commit to your spiritual growth is the first step towards ascension. Once you shift into alignment by doing the healing work, you can then unlock new levels of Ascension for yourself moving forward.
​I coach Spiritual women who don't want to stay limited by their past and are READY become a Conscious Woman with Emotional Integrity, strong BOUNDARIES, and a profound sense of PURPOSE + joy.
It all begins when you DECIDE that you're ready to take your DIVINE DESTINY into your own hands 👏
This is a choice, Sweet Soul 💗
It's time to live with more intention, self-love, and freedom than ever! I know that you're more than ready! 😍
ALL YOUR LIGHT IS WAITING FOR YOU... It's time to transform and evolve!